Man who found remains of his missing father in the basement learns probable cause of his death
A man's disappearance is solved after 57 years when his son discovers his body in a basement.
A Long Island man went digging into his family history, and discovered his father's body buried in the basement., revealed NBC News on December 12, 2018.
Michael Carroll's father had disappeared when he was just 8 months old, back in 1961, and the 57-year-old became obsessed with finding out what had happened to him.
In 1961, Korean War veteran George Carroll lived on Long Island with his wife and four kids. Then, he was gone — until his son made a gruesome discovery at his childhood home. https://t.co/AN6BhoKQpW

— Stars and Stripes (@starsandstripes) December 13, 2018
"I'm happy to learn that that is my dad. This is a deep and very emotional thing and everybody is dealing with this in different ways. This has broken up my family."
Michael Carroll, NBC News, December 12, 2018.
SON DIGS UP HIS FATHER'S BODY IN THE BASEMENT
Family secrets have a way of surfacing, but this time the skeleton wasn't in the closet - it was literally buried in the basement of a Lake Grove, New York home.
Michael had consulted ghost hunters and psychics who had told him his long-vanished father was close to home - under his feet.
With the help of his two sons, Michael started digging on October 30, 2018, and uncovered a body which authorities have since confirmed is George Carroll.
According to his wife, George told her he was going out to buy cigarettes and never returned home to his family.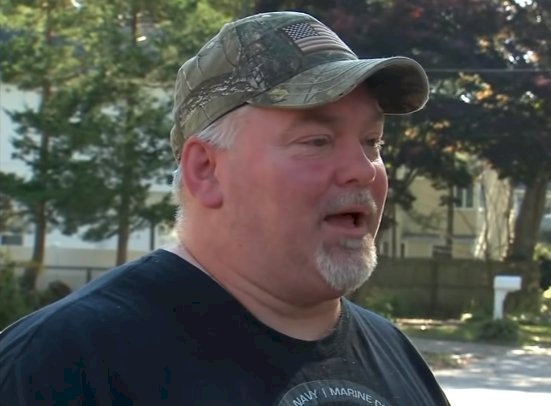 THE BODY SHOWED SIGNS OF FOUL PLAY
Michael called in the Police, and the body was removed for an autopsy. The procedure confirmed George Carroll's identity and revealed that the man had died of a blow to the head - blunt force trauma. The case was immediately ruled a possible homicide.
George Carroll, a Korean War Vet, was last seen nearly 60 years ago when he was 26 or 27. #9Newshttps://t.co/djQ6bDQBDu

— 9News Sydney (@9NewsSyd) December 13, 2018
FAMILY RUMORS HINT AT DARK SECRETS
Police investigators interviewed family members and discovered that there had long been rumors about George's disappearance and he was said to be buried in the cellar of his own home. The gruesome find Michael and his son uncovered confirmed the truth of the rumors.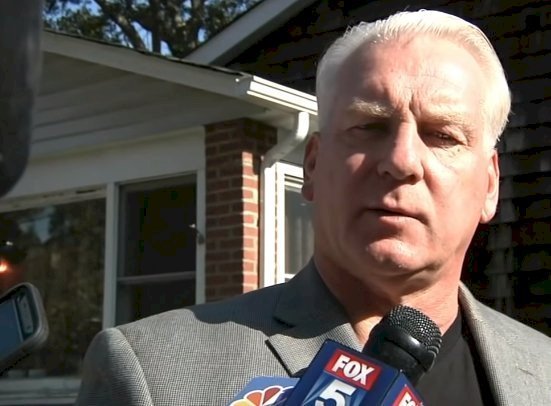 MICHAEL'S MOTHER IS THE MAIN SUSPECT
George, who had been a Korean War veteran, had been reported as missing by his wife, Dorothy. Dorothy had died in 1998, without ever having given her 4 children any clue that she knew of his whereabouts or eventual fate.
According to his wife, George told her he was going out to buy cigarettes and never returned home to his family.  
Police have stated that the two possible persons of interest in the case - Dorothy and her second husband - are dead and the case is unlikely to be solved.
Read more on Twitter Amomama USA.
A HORRIFYING FAMILY SECRET HIDDEN UNDER THE STAIRS
A man and his sisters were sadly clearing out their recently deceased mother's house when they made a horrifying discovery in a cupboard under the stairs - a box containing the body of a mummified baby.
"We discovered within the 18 inch box what appeared to be human, mummified infant remains wrapped in clothing'. The adult brother and two sisters found the remains while emptying the Northallerton home of their mother Carol Thompson."
Detective Sergeant Wilkinson
The box contained several envelopes as well as the baby's body, and the siblings immediately handed it over to the Police.
An autopsy and subsequent inquest ascertained that the baby was full term and a child of Carol Thompson and the siblings' father - her ex-husband Melvin.
Detective Sergeant Wilkinson said that Melvin Thompson and several family members had been interviewed but no one had known about Carol's pregnancy.
Melvin said that he "couldn't account for a pregnancy" and had "no knowledge" of the box and its contents. The fate of the baby in the box is likely to remain a mystery, as investigators failed to make headway, since the only material witness is now deceased.
In a related story, the body of Virginia mother who disappeared on February 27 from her front yard was discovered near her home.