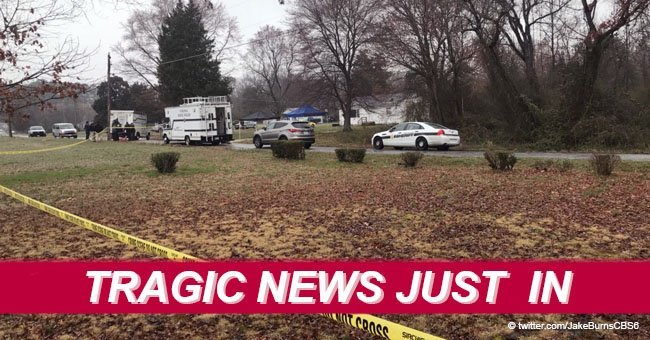 Missing 23-year-old mom's body found with traces of struggle in her yard
The search for a Virginia mother who disappeared on February 27 from her front yard took a grim twist two days later when a body was discovered near her home.
TerriLynn St. John had been reported missing early that Tuesday after not showing up for work. When deputies arrived at her home, her cellphone was found in the bushes outside her house and a broken necklace was found in the yard of the home.
According to a Fox News report, she was last heard from early that morning when her live-in boyfriend, Mac Kennard, kissed her goodbye about 4:30 a.m. before heading out to work oystering.
On the morning of her disappearance, St. John's father, Terry, stopped by his daughter's home in Wake to check on her. There, he found the door open and her children alone inside. He then called the sheriff's office.
Two days later, Middlesex Sheriff's Major Michael Sampson said Alvin B. Keyser, 23, of Topping led investigators to the body of TerriLynn St. John in a small patch of woods about 20 feet away from a rural road in Pine Top, covered with leaves.
Keyser told police that St. John entered his van and the pair got into an argument. He had confronted her over comments made about him, and then she struck him and he struck her back and pushed her out of the van.
He said he then went around to the passenger side and strangled her until she stopped breathing. Afterward, he loaded her body into the van and hid it in the woods a short distance away.
Keyser is being held without bond at the Middle Peninsula Regional Security Center. He has been charged with First Degree Murder; Class 2 Felony and Concealment of a Dead Body; Class 6 Felony under Virginia State code.
Police said they were able to arrest Keyser after someone other than him, posted statements he had made on social media, but they did not elaborate further on what those statements were or who had posted them.
Keyser had run-ins with the law over the past several years including accusations of possession of marijuana, driving after revocation, and a county noise ordinance violation.
Please fill in your e-mail so we can share with you our top stories!