Jaden Smith 'sternly' reaffirms that Tyler the Creator is his boyfriend in recent video
Jaden Smith confirms his relationship with Tyler the Creator for the third time in a new paparazzi clip. 
Jaden Smith has been saying it in the past and he just said it again – Tyler the Creator is his boyfriend. In a recent encounter with the paparazzi, the 20-year-old confirmed his relationship with Tyler for the third time.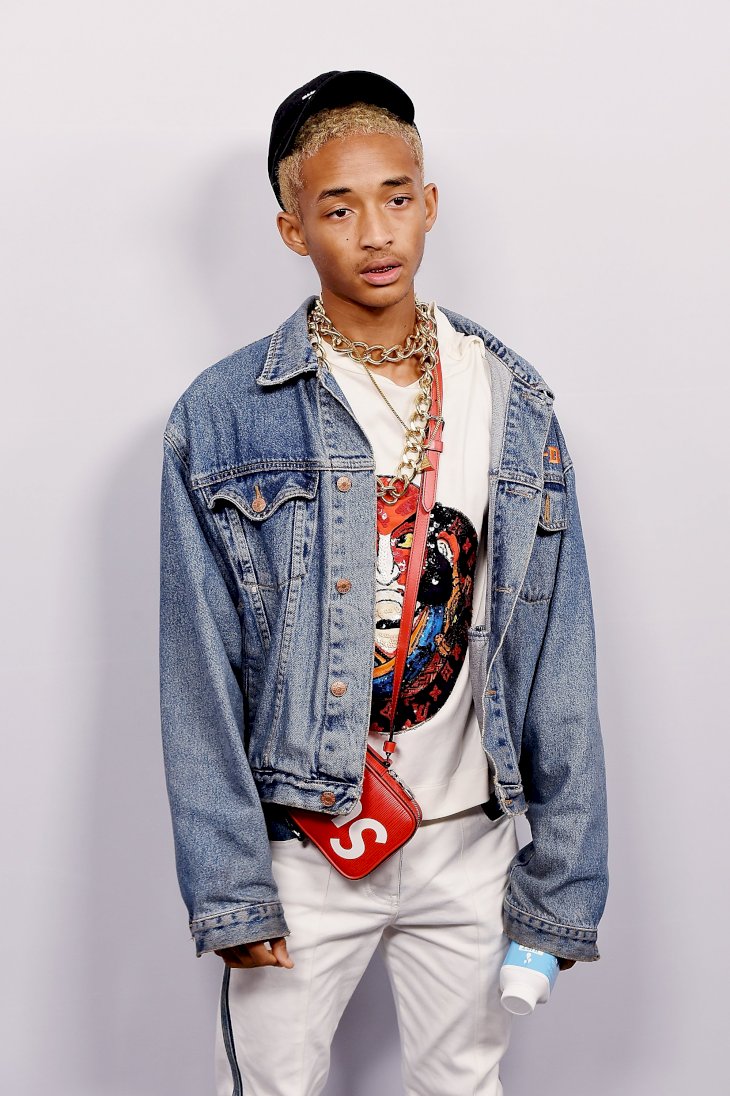 HIS FIRST ADMISSION
Smith first shocked fans last month when he announced on stage at the Camp Flog Gnaw Carnival that he and Tyler have been an item for years. 
"I just want to say Tyler, the Creator is the best friend in the world and I love him so [expletive] much. And I want to tell you guys something. I want to tell you. Tyler doesn't want to say, but Tyler's my mother [expletive] boyfriend, and he's been my mother [expletive] boyfriend my whole [expletive] life. Tyler, the Creator is my [expletive] boyfriend. It's true." 
His admission caused quite a frenzy, even Tyler himself wagged his finger in the air as if denying this when the camera panned to him. He just shook his head and laughed.
Coupled Up? Jaden Smith Passionately Reveals That "Tyler, The Creator Is My F***ing Boyfriend!" At Camp Flog Gnaw Carnival [Video]

(Image via Neil Mockford/GC Images/John Lamparski/Getty Images)https://t.co/inNgieCdRX pic.twitter.com/Mrzy8DeAiv

— Bossip (@Bossip) November 12, 2018
REAFFIRMING THE RELATIONSHIP
Tyler's reaction raised questions about the authenticity of Smith's claims. But the rapper brought up the subject again on another occasion. While promoting his mixtape, "The Sunset Tapes: A Cool Tape Story"  during an Apple Music Beats 1 Radio show, he reaffirmed, 
"I recently said that Tyler, the Creator is my boyfriend and that's true, so just so you know."
THIRD CONFIRMATION
Despite Smith's openness about the issue, Tyler's denials and lack of comment further fuels suspicions. This is the reason why paparazzi who caught up with Smith more recently felt the need to ask him if his declarations are true. In response, he affirms for the third time,
"Yeah. Yeah. Thank you."
A CLOUD OF DOUBT
Jaden has been quite a difficult person to read ever since he began wearing skirts despite dating girls. This is probably the reason why people aren't merely accepting his recent admissions about Tyler at face value. Some are even suspecting he's just trolling to raise awareness for his music. 
Regardless, Jaden knows what he's doing and soon, people will know what his true intentions are.