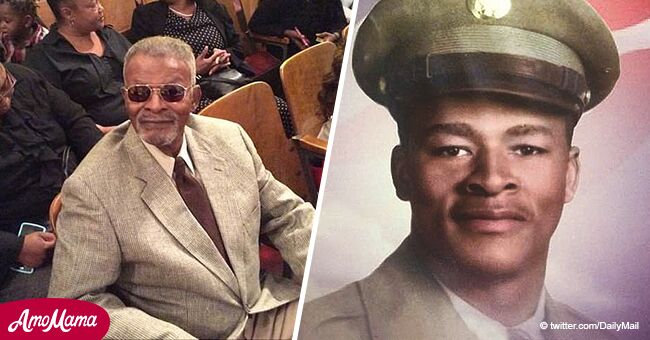 U.S. army veteran, 84, dies due to improper care by staff at a nursing home
According to a Florida Department of Children and Families death review report, York Spratling, a US Army veteran, was admitted to Consulate Health Care of Jacksonville in December 2016.
In less than three months after he arrived at the nursing home, the army vet was admitted into the emergency room because of an infection. Soon afterward Spratling passed away due to inadequate care at the nursing home.
York Spratling, 84, is an army veteran who suffered from diabetes and deteriorating health. York used to be Jacksonville cab driver.
In his hey-day, he used to play pickup basketball games around the city. However, as he aged he started struggling to walk and feed himself.
For more on this story go to our Twitter account @amomama_usa. Two years ago, his family decided to send him for special care at the Consulate Health Care of Jacksonville nursing home.
However, his family members would sometimes see problems with the care that York received. The army vet's nephew Derwin Spratling would bring it to the attention to their concerns with the nursing home.
In late February 2017, York was sent to the emergency room on a stretcher from the nursing home. Derwin recalled being in a waiting room when the doctor came out to explain that his uncle needed surgery.
The doctor told the family that York had a gangrene infection in his genitals and the dead tissue needed to be removed. Derwin recalled the doctor saying:
"He said he had never seen anything like that before, especially in this day and age. It really freaked us out."

Source: Twitter/Daily Mail US
Soon after the surgery, the army vet died. The nursing home's staff admitted to state investigators that they could smell York's infection from the door to his room.
Despite this, they never documented the infection nor did they notify a doctor for five days. York's family member's revealed that the staff at the home wasn't cleaning the vet properly.

Source: Twitter/Daily Mail US
The staff claimed that he'd refused showers. In the year before York passed away, state regulators had cited the home three times for not having enough nurses to properly care for residents, including showering them.
The vet's sister Lula Price-Brown said, "His private area, nobody washed that. Who was taking care of this man?" A state death review concluded that York's death was due to inadequate supervision and medical neglect.

Source: Twitter/Daily Mail US
However, Florida's Agency for Health Care Administration, which regulates the state's nursing homes, took no action against the facility. Derwin insisted that it was the nursing home staff's job to care of his uncle.
He said the infection should've been quite obvious to the staff. York's nephew stated, "It's way past obvious. This is so past obvious that it's mind-blowing."
In a similar case of neglect, Dolly Moore, 81, was living at Parklands Rehabilitation & Nursing Center in Gainesville when she started becoming lethargic and lost her appetite. However, the nurses at the home said there was nothing wrong.
They told her children to accept that their mother's worsening dementia was what triggered the symptoms. Staff even claimed that Moore's laboratory results were normal.
However, the elderly woman's laboratory results showed a severe infection raging in her body. The nurses never reported the results nor did they treat the condition.
In the end, the infection spread; swelled her head to the size of a basketball and killed her on October 1, 2014.
Please fill in your e-mail so we can share with you our top stories!