South Carolina pastor draws criticism for gifting wife $200K Lamborghini on their anniversary
Pastor John Gray, the leader of Relentless Church in Greenville, South Carolina, has been getting backlash due to the expensive gift he bought for his wife.
In a now-deleted video, John presented his wife with a $200,000 Lamborghini Urus, an SUV of the highly popular brand. Even though several people praised John for giving Aventer Gray such a gift, others shared negative comments.
Some of them pointed out that John was untrustworthy. Others added that it "looked fishy," and that a pastor, who is supposed to live off donations, could have never paid such a car unless there is "something else going on."
After John got all those negative comments, he appeared in another now-deleted Facebook video to defend his decision. The first thing he said was that people were looking at it in the wrong way as it was not a pastor who bought a car but a husband who did so.
"I'm a husband first. Don't confuse what I do with who I am. What I do is I pastor God's people. Who I am is a husband and a father, and I'll do anything to honor them," added John, who later denied the claims that he spent funds intended for the church in the gift.
Apart from that, the pastor said that he had been patient his whole to get to where he is at. "I'm 45. I'm supposed to wait till I'm 70 to live my best life? And my best life is seeing my wife happy," said John. 
He even recalled how Aventer's eyes light up when she saw the presentation of the Lamborghini Urus in February when the couple was in a hotel for the NBA All-Star match. 
Aventer also took to Instagram to defend her man. She shared a photo showing the couple flashing their smiles at the camera with a strong message in the caption, listing some of the professional accomplishments John has gotten so far.
In her list, she said her husband is an author of two books, a movie producer, a songwriter, has worked in six TV shows, gone on tours, and some other "silent endorsements," so there was no reason for people to judge him over the things he buys.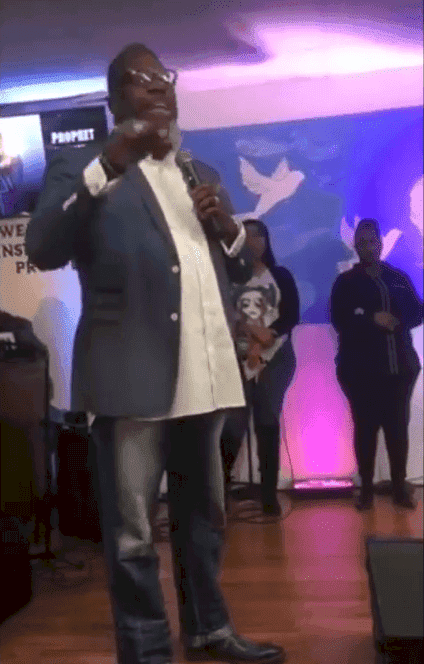 "I don't see anyone screaming about how basketball players drive what they do while you paying $$$ to see them play in arenas and on fields... We don't live for people! We live for God! [sic]" finished Aventer.
It is not the first time that a pastor is under fire. Pastor Antonio Rocquemore of Power House International Ministries in Chicago, Illinois, threw a man out of his church for dressing as a woman. LGBTQ activists gathered outside the ministries to protest Antonio's decision.