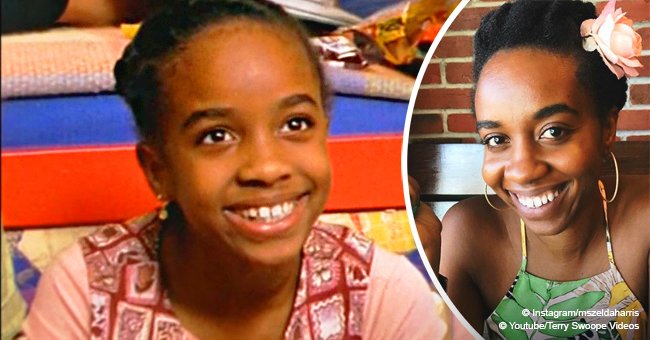 Remember little Troy from 'Crooklyn'? She is all grown up now and is also pursuing a singing career

The little girl from "Crooklyn" is now a singer who also has quite an interesting life on Instagram.
It's been more than two decades since the film "Crooklyn" introduced the world to Troy, the young girl who fought for her independence growing up in a household full of boys. That young girl was played by Zelda Harris who after 24 years is now a singer.
HER BREAKOUT FILM
Not many today would remember Harris, except for her memorable role in the Spike Lee film. While she appeared in some movies after, it was her portrayal of the feisty young girl in Lee's semi-autobiographical movie that would stick. This is probably the reason she was so excited to learn in September that the film would be re-shown in New York. She invited her friends to watch through a series of posts on social media.
LIFE AFTER CROOKLYN
Since her breakout role, Harris continued to appear in other films such as "The Baby Sitter's Club" in 1995 and "He Got Game" in 1998. She also became a regular on "Sesame Street." Her last known appearance was in "NYPD Blue" before easing out of acting in 2002. According to an article in Princeton where she studied and graduated, she stopped acting because there weren't a lot of positive roles for Blacks.
Today, Harris is a singer for her band Zelda and the Lolos which, according to its Instagram page is a Neo-Soul/Hip-Hop group.
Scrolling through her own Instagram account which goes by the handle @mszeldaharris, it appears she's also quite a fashionista. Her numerous selfies feature her in turbans and stylish ensembles.
Moreover, she's an activist who attended the "March for our Lives" this year and devoted a series of posts to pay tribute to Martin Luther King.
It's unclear if Harris is married or in a relationship but she's definitely one with her music. Here's a clip from one of her riveting performances.
Please fill in your e-mail so we can share with you our top stories!