Sidesplitting moment squid inks fisherman's face
Two fishermen were about to leave the ocean after coming up empty. But before that, one creature wanted to leave its mark. 
Jarrad Edwards and Casey Mitchell are two friends who regularly fish together. Back in November, they sailed over the waters of St Kilda, Victoria. 
The men were in the waters for a while and hadn't caught anything. So when Edwards noticed a squid, he set his sights on it and went in for the catch. 
Follow us on Twitter for more @amomama.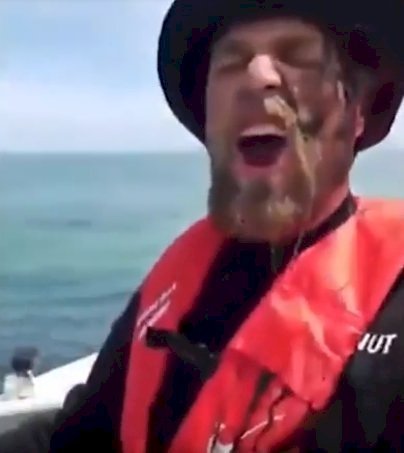 Mitchell recorded the attempt in the video found below. It took a couple tries before the 35-year-old latched onto the creature.
He pulled the line in, excited to collect his prize. He yelled: "Got him!" as he did so.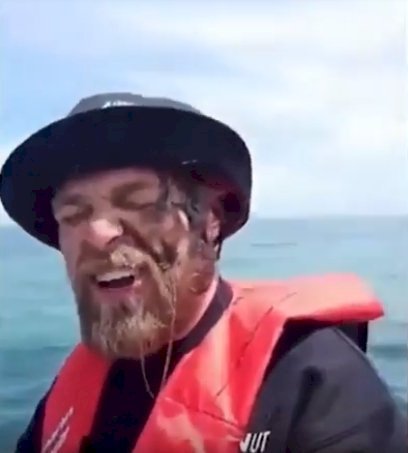 Seconds later, a splash of black ink hit Edward right in the face. Of course, his good friend can't stop laughing at the unexpected twist of events. 
Edwards later spoke to Daily Mail about the hilarious situation. 
He said: 
"I saw the squid inked in the water so I thought I was safe. Little did I know it had a backup plan."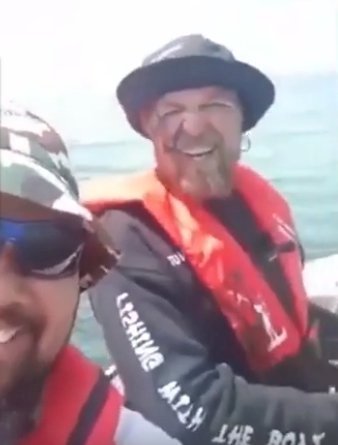 He explained: 
"[Casey] was feeling frustrated on not catching any and I gave him a chance, but the squid preferred my jig." 
He also said that just before he saw the squid, the two had actually planned to return to shore. We guess he was just meant to be inked that day.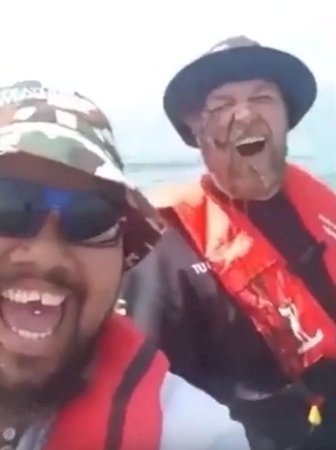 An Australian fisherman experienced almost the same attack when he was out on the ocean with a friend in August.
In the viral video, the blonde young man and his friend are laughing like crazy as they reel in a squid. But as soon as the creature exits the water, the laughter stops. 
Source: YouTube/ show world
A scream was heard at the same time and seconds later the camera panned to show it had released black ink onto the man's face. He looks shockingly into the camera, still smiling. 
A similar incident occurred back in September when a kayaker was out with a group of friends. Kyle Mulinder received the full brunt of the force when he unwillingly became part of a fight between a seal and an octopus.
Mulinder was with his friend on New Zealand's South Island having a jolly good time as seen in the video. Then we see Mulinder paddling and something emerges from the water.
Source: YouTube/ Taiyo 'T' Masuda
The seal, holding a large octopus in its mouth, hit Mulinder square in the face with a flick of its neck. The kayaker barely had time to avert his head as the creature's tentacles made a thwacking sound on Mulinder's kayak. 
Mulinder winced then asked his friend: "What just happened?" His other buddies burst out in laughter at the hilarious attack. Mulinder joined in and watched the rest of the fight nearby.