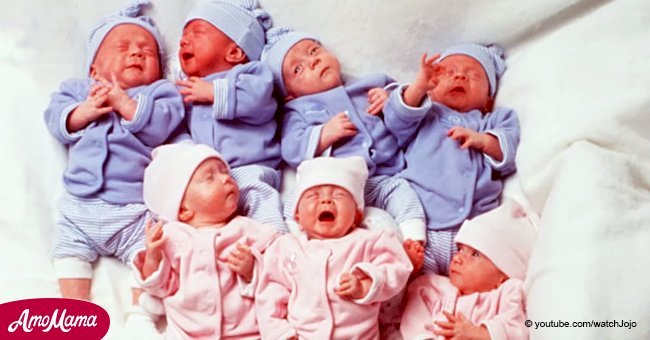 First surviving septuplets are all grown-up! Here's how they look at 21
After making worldwide headlines back in 1997, the McCaughey septuplets celebrated their 21st birthday this year.
Almost 21 years ago, Kenny Jr., Alexis, Natalie, Kelsey, Nathan, Brandon, and Joel stunned the world by becoming the world's first set of surviving septuplets who were born nine weeks prematurely at a hospital in Des Moines, Iowa.
This year they turned 21 and celebrated the special moment together as a family along with their parents Bobbi and Kenny McCaughey, older sister Mikayla and her husband, and their 1-year-old nephew Becham.
Speaking to TODAY on the occasion, Kelsey stated that they were all growing up as seven unique individuals, finding their own talent and skillsets.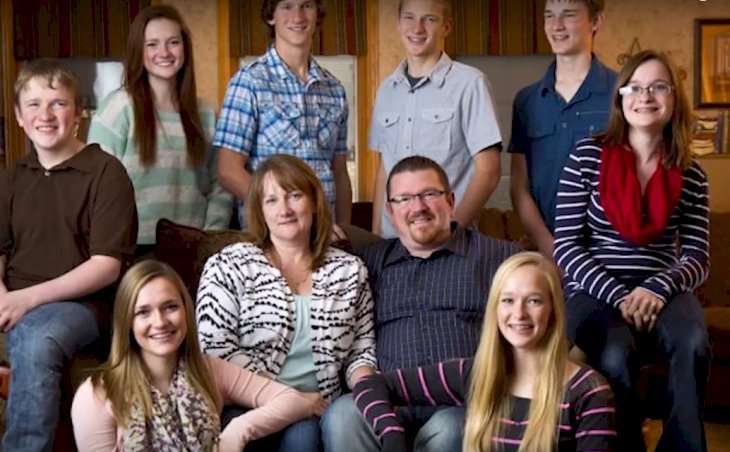 Source: YouTube/watchJOJO
Follow us on Twitter to learn more.
Their proud father, Bobbi, also told the media outlet, "Since they were very young they've had varied interests. They still have a very close bond [with] one another, but they also enjoy doing things with their friends and also exploring those different activities and different classes."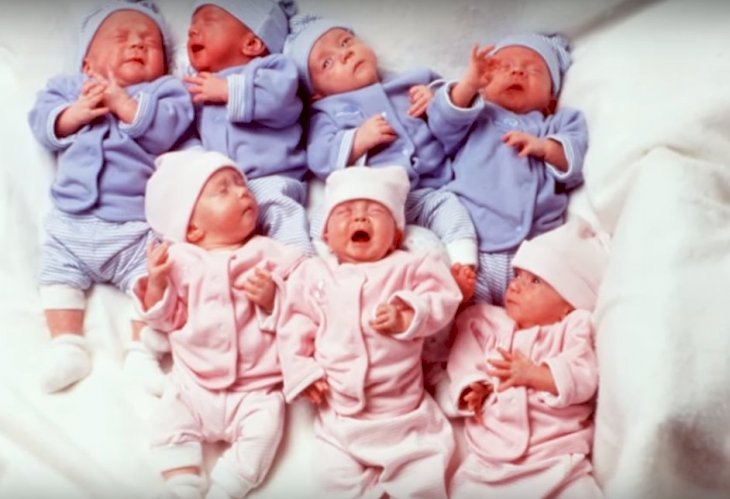 Source: YouTube/watchJOJO
Kelsey, Natalie, Nathan, Joel, and Alexis are pursuing their education at Hannibal-LaGrange University in Missouri, which offered all the seven children scholarships upon their birth.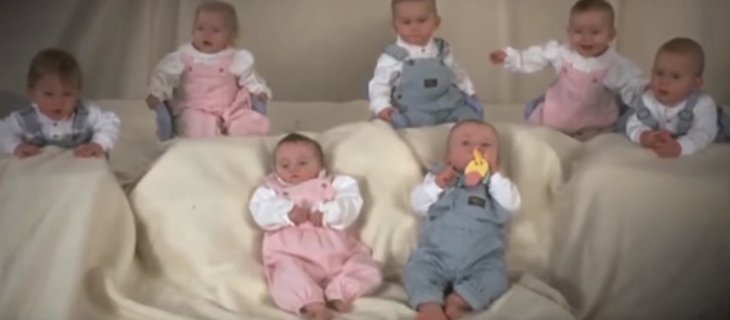 Source: YouTube/watchJOJO
Kelsey's field of interest is public relations while Alexis I pursuing early childhood education. Similarly, Natalie is majoring in exercise science and Joel and Nathan are pursuing computer information systems. Brandon is serving in the U.S. Army and is currently deployed overseas.
Kenny Jr. is the only sibling who is living at the family's home in Iowa where he attends vocational school for the building trade.
For the rest of the septuplets, pursuing a life away from their home in Iowa has been a cultural shock, Kelsey further revealed to TODAY.
"Growing up in Iowa for 18 years, we didn't really know any different. It was a difficult transition to be away from our parents and be outside of Iowa, but I think that we all did welcome it and just really created new friendships and met new people in a new environment."
Kelsey McCaughey, TODAY, November 20, 2018
As the sextuplets continue their journey into adulthood, they have not only achieved some amazing educational milestones, a few of them are even ready to take a major next step in their personal lives.
Natalie and Brandon, who are already engaged and all set to get married. Natalie is planning to marry her fiancé, Shawn Geralds, in 2019 and Brandon has decided to tie the knot when he returns home from his deployment.
Please fill in your e-mail so we can share with you our top stories!