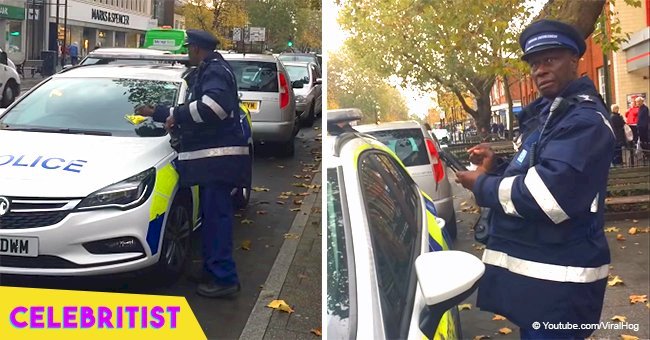 Traffic warden slapping a police car with ticket for parking in disabled spot went viral last year
A traffic warden caused a stir after he was seen slapping a police car with a ticket for parking in a disabled spot. He also had a peculiar response for those who thought he was bluffing.
There are a few things with the tendency to pull a random crowd and have them in stitches. It gets even better when it also goes on to have such an effect on netizens across the world.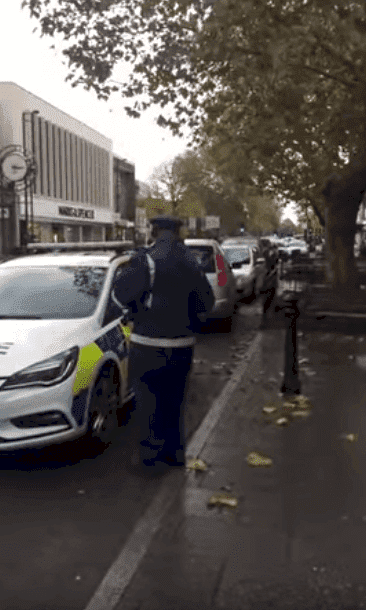 Facebook/Mario Slimani
One of such events took place last year outside the British Heart Foundation shop on the High Street in Brentwood, Essex. A member of the gathered crowd immediately started filming when a traffic warden slapped a parking ticket on a police car parked in a disabled space.
Mario Slimani, the man who posted the Facebook clip found below, captioned it:
"On my way to the gym Brentwood. This has made my day."
The video starts with a view of the parking lane designated only for disabled badge holders. A traffic warden soon approaches the police car parked in the disabled area.
As the warden places a yellow ticket on the windscreen, the watching crowd erupts into laughter. A female voice is heard saying: "This has made my day." The man filming also appears to be in awe and feels the whole scenario has to be a joke.
"Is this for real?" he asks, approaching the warden. The latter doesn't seem to be in the mood for any questions and stares him down before clapping back with "What's your business?"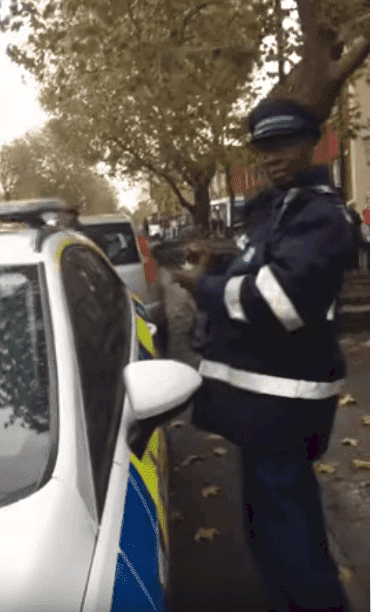 Facebook/Mario Slimani
The warden later goes on to take pictures of a signpost next to the road that reads:
"Disabled badge holders only."
The man filming gets even more amused and even though he did not get a response from the warden, kept saying: "This has made my day."
The sight was met with mixed reactions both from the crowd present at the scene and from online viewers. While some thought the warden was doing his job well, others thought he was wrong to write a ticket for a police vehicle when the officers could be responding to an emergency.
Essex police, however, confirmed that the officer in question was not attending to any emergency and added:
"We acknowledge that on this occasion the parking was inconsiderate and the officer involved has been given words of advice."
A similar incident occurred in August 2018, but in that case, the warden was highly condemned because he wrote a ticket for a police car that was parked by officers attending nearby to a "vulnerable" man.
In March 2016, another police officer parked in a disabled spot outside his police station. A man and his disabled wife could not park in the place and sadly, when they returned 45 minutes later, it was still there.
The action prompted the senior officer at the station to launch an investigation into finding out which one of his officers was responsible for the illegal parking.
Please fill in your e-mail so we can share with you our top stories!