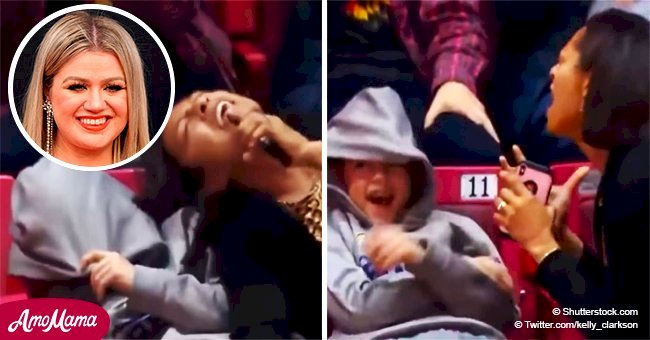 Mom embarrasses son by hilariously lip-singing to Kelly Clarkson's song, and the singer reacts
Music star Kelly Clarkson responded to a viral video of a mother lip-syncing to one of her famous songs, an incident that didn't quite impress her 10-year-old son sitting next to her.
During a basketball game at the University of Maryland, a fan cam caught Mandy Remmel and her son, Blake. The mom then started to lip-sync to the Kelly Clarkson song, "Since U Been Gone," which was playing in the background.
While performing, she also turned to a young son, getting him involved, but it turned out that he wanted no part in it.
The embarrassed young boy simply fended her off and pulled his hoodie to entirely hide his face and a shy smile.
Follow us on Twitter to learn more.
However, this did not discourage the mother from delivering a spectacular lip-syncing performance on the camera.
She continued to say out the words to the songs as if she were actually singing it to the audience present during the basketball game.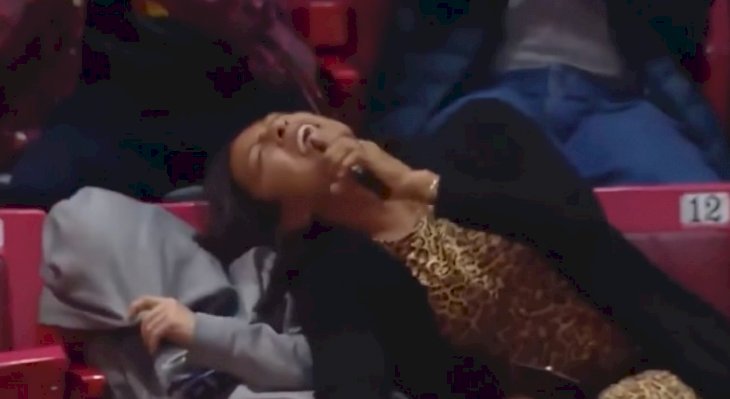 Source: YouTube/Inside Edition
Remmel did not regret her uninhibited performance and it was just the thing that impressed the country icon, Clarkson. She retweeted Remmel's video with a comment of encouragement, writing, "This is my kind of mama."
Later, speaking to Inside Edition, Remmel revealed that she started to sing out the song because it made her "soul feel good."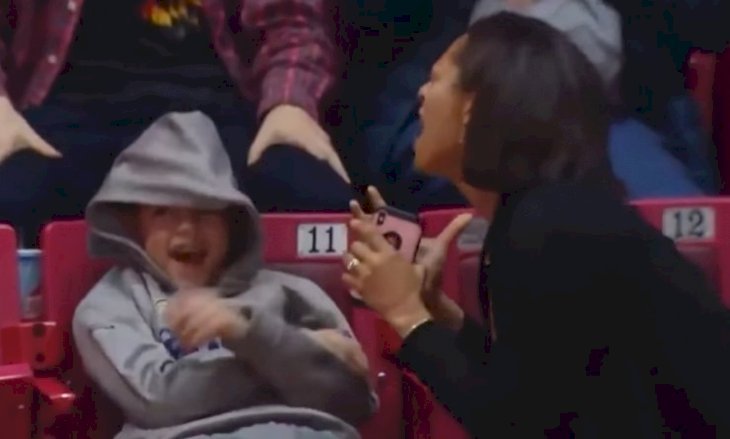 Source: YouTube/Inside Edition
She also acknowledged that fact that her son was embarrassed because of her performance but revealed that it was "all in good fun" so Blake liked it too.
Blake seconded his mother's opinion by agreeing that he is quite used to her mother's antics. "My mom does crazy stuff like that," the young boy told the media outlet.
Meanwhile, Remmel also spoke with a Fox 5 correspondent and opened up about Clarkson's tweet addressing her.
Remmel found it "wonderful that Kelly Clarkson can relate to that." She also praised the singer by calling her music "powerful" and "real." She admitted that it was an honor to be noticed by Clarkson.
Clarkson has never shied away from giving out praises where it's due. Previously, she also won hearts with her sincere and heartfelt tribute to the country icon, and her mother-in-law, Reba McEntire, during 2018 Kennedy Center Honor to several famous artists.
Earlier this year, Clarkson and McEntire also took to the stage for an emotional duet during the 53rd annual Academy of Country Music Awards.
Please fill in your e-mail so we can share with you our top stories!