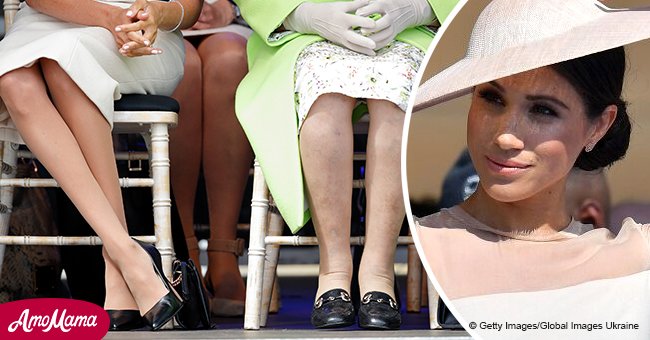 Fashion Expert Shares Why Meghan Always Wears Shoes That Are Too Big for Her
Fans and avid Royal watchers noticed a small albeit an interesting detail about the Duchess of Sussex Meghan's shoes.
Markle is photographed by fashion magazine for her elegance and unique style, but fans noticed something peculiar about her shoes.
Her shoes are always a size or two too big, and a fashion expert has now revealed why. Read more on our Twitter account @amomama_usa.
Commenting on the intriguing detail, fashion expert Harriet Davey said that people who spend a long time on their feet, especially in heels, choose to buy one or two sizes up for public events.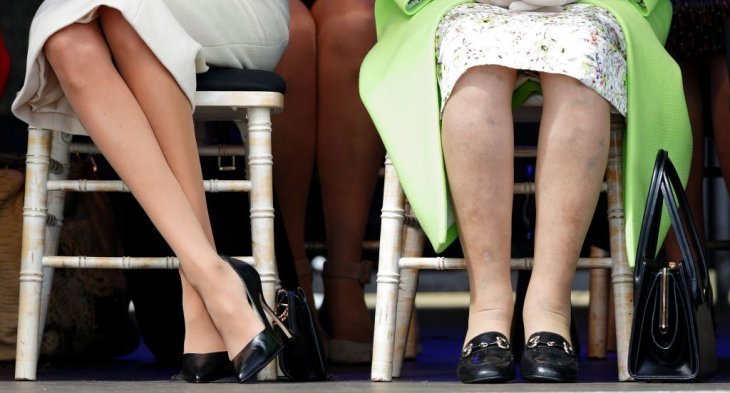 Source: Getty Images/ GlobalImagesUkraine
The reason for the practice is quite simple – to avoid the painful blisters. The problem is faced by many individuals who stand for hours and end.
"Celebs often go a size up, or even two, in the shoe department when they're at an event or on the red carpet, and it's for one reason we can all relate to - to avoid blisters."
Swollen feet can cause blisters which became painful as the day progresses. Spending too much time in tight fitting high heels can result in deformation of bones and bunions.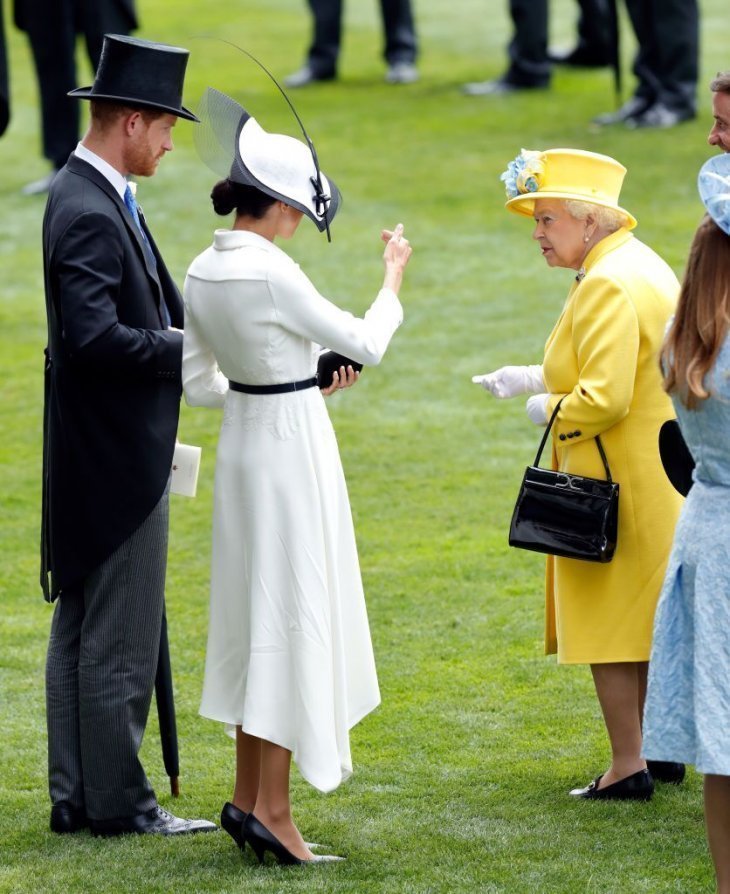 Source: Getty Images/ GlobalImagesUkraine
Though the oversized shoes save the wearers from painful blisters, readers wanted to know if it was hard walking in the shoes without tripping.
Davey said that the secret was to stuff the toes of the shoes with gauze, cotton wool, or another soft padding, which can be removed without anyone noticing if the feet start to swell.
It was not the only time Duchess Meghan was caught with oversized shoes. Close observation of her photographs shows that her shoes are always a size or two bigger.
Her engagement photographs also reveal the truth. A pair of strappy beige suede stilettos she wore, looked several sizes too big.
It was the same story during an official visit to Belfast in March earlier this year when she wore a pair of burnt orange Jimmy Choo velvet shoes.
Meghan has proved her incredible skill for combining her style and glamor with common sense time and again.
Please fill in your e-mail so we can share with you our top stories!