If you find your pet pushing its head against a wall, you must take them to the vet immediately
A dog or a cat's pushing its head against a wall can indicate the presence of a dangerous health condition.
What may seem like a harmless act may indicate that a pet is suffering from a serious neurological disorder.
People sometimes see their pets - dogs or cats - press their heads against a wall or an object, and dismiss it as play, but it can be the symptom of a serious underlying condition.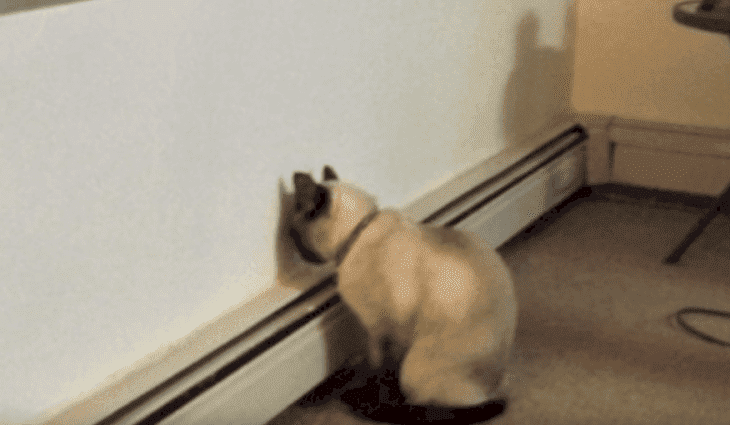 PLAYFUL BEHAVIOR OF WORRYING SYMPTOM?
Butting their heads playfully is normal, but an animal that presses its head against a wall or other solid objects is a red flag for health problems that should not be ignored.
Any pet owner that becomes aware of this type of persistent behavior in their dog or cat should contact their vet immediately.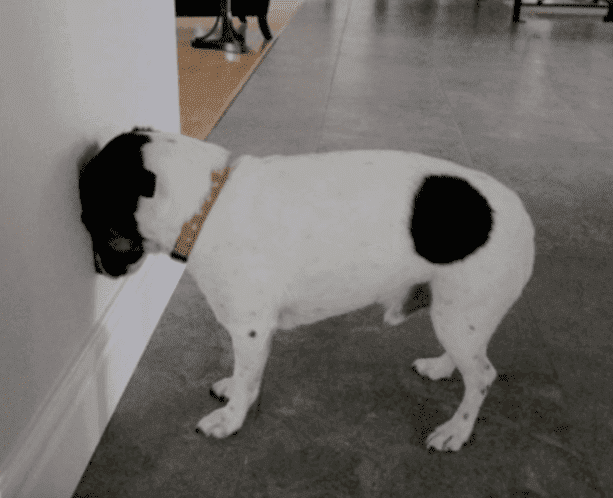 Rabies is a viral infection that causes inflammation of the brain for which there is no treatment, and is almost always fatal, in animals and humans.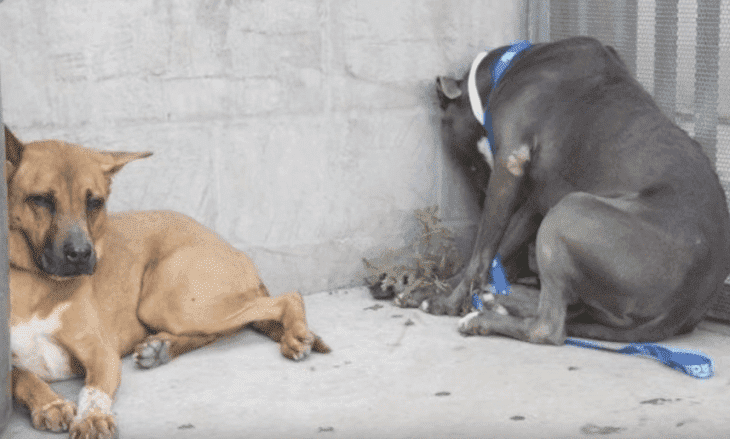 NEUROLOGICAL DYSFUNCTION AND ITS CAUSES
The head pressing behavior usually indicates some kind of neurological damage or dysfunction. This may be the result of toxic poisoning, a brain tumor, liver problems, encephalitis, an infection of the nervous system or a stroke.
A pet's head pressing may also be triggered by a metabolic disorder, such as hyponatremia - a condition in which there is too much or too little sodium in the body's blood plasma. Hyponatremia can be triggered by congestive heart failure, or kidney or liver disease.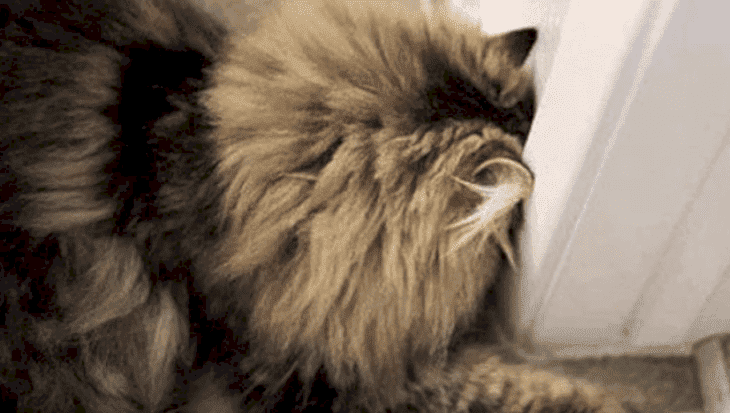 HEAD TRAUMA OR RABIES
This disturbing behavior can also be due to untreated head trauma, or to a disease such as rabies. Rabies is a viral infection that causes inflammation of the brain for which there is no treatment, and is almost always fatal, in animals and humans.
Animals cannot communicate their discomfort or pain, and a pet owner should be alert for these symptoms and seek medical treatment immediately. Your pet's health is in your hands, don't drop the ball by dismissing an alarming symptom as "play." Better safe than sorry.
Read more on Twitter Amomama USA.
AN EASY GUIDE TO A PET'S HEALTH AND HAPPINESS
Having a pet isn't all fun and frolicks and frisbees in the park, it is taking on the responsibility for the wellbeing of a largely helpless creature.
Feeding a pet adequately is fundamental. Good quality food that provides the nutrients your animal needs to be healthy and energetic. Bad nutrition can lead to several problems with their teeth and fur.
Like people, pets need affection and attention. Vigorous exercise and play are essential for their physical and emotional health.
A pet should visit a vet regularly for check-ups, and care should be taken for the prevention of parasites like ticks and fleas. A healthy pet is a happy pet.
In a related story, a 6-year-old boy saved more than 1,000 dogs from high-kill shelters by organizing their adoption by loving families.
ⓘ The information in this article is not intended or implied to be a substitute for professional medical advice, diagnosis or treatment. All content, including text, and images contained on, or available through this NEWS.AMOMAMA.COM is for general information purposes only. NEWS.AMOMAMA.COM does not take responsibility for any action taken as a result of reading this article. Before undertaking any course of treatment please consult with your healthcare provider.