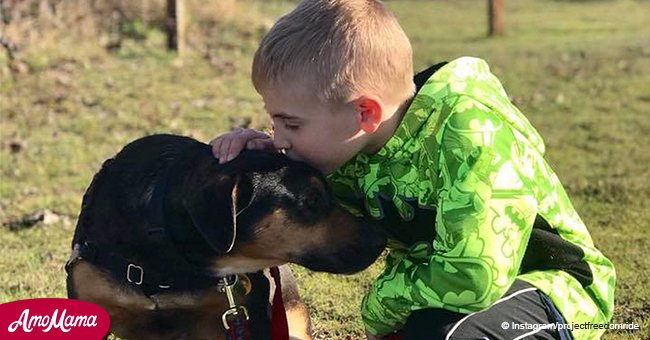 6-year-old boy saved more than 1,000 dogs from high-kill shelters
6-year-old Roman McConn rescues and educates about dogs and why they deserve to be adopted.
Roman McConn may only be a 6-year-old but has already helped save over a thousand dogs from kill shelters. He and his mother, Jennifer McCann, started the project in their previous home out of Texas.
Jennifer told CBS that the family's dog made her realize that there were a lot more like him who needed a family.
Roman has helped his mother create videos to create awareness and connect shelter dogs with their 'forever homes.' In these videos, the first-grader showed off the dog for adopters, explained their breed, and age.
Roman's father serves in the Navy, and when he received orders to relocate overseas, Roman and his mother shifted to Washington along with their 31 dogs.
"I would joke with Texas Rescues to build an underground secret tunnel for dogs leading up to Washington."
Jennifer McCann, CBS, May 30, 2018.
The joke then became a reality and Project Freedom Ride was born. The duo began raising cash and assisting their local shelter to relocate as many dogs as they could, from Texas to Washington.
Read more about Roman, Jenniffer and Project Freedom Ride on our Twitter account @amomama_usa.
Roman is a crucial part of the marketing to spread awareness as he helps to do everything from creating and promoting the videos about these dogs to help potential adopters give them a home.
The effort has helped save over 1,050 dogs since Project Freedom Ride first began, in December 2016.
The process brings the dogs safely to their new family. However, it costs approximately $11,000 per transport. McConn says they raise that cash through donations.
The project has a big mission and poses a lot of challenges, but Roman loves dogs and is proud to have helped over a thousand rescues - as well as have two dogs of his own.
Please fill in your e-mail so we can share with you our top stories!