Michel'le & Suge Knight's Daughter Is All Grown up and Resembles Her Parents a Lot
It's been a long time since Michel'le and Suge Knight parted ways, but their daughter is growing up to be a beautiful young woman. She steals the cuteness of both her mom and dad.
They say children are bundles of joy. This statement would prove to be so true and relevant, especially in the case of R&B songstress Michel'le.
It wasn't too long ago that her ex-husband, Suge Knight, was sentenced to 28 years in prison on manslaughter charges. The sentencing followed a fatal Hit-and-Run in 2015, which claimed the life of record label head, Terry Carter.
Michel'le is the mother of Bailei Knight, one of Suge's five children. In her biopic, called "Surviving Compton: Dre, Suge & Michel'le," she tells of the complicated and overwhelming experiences in her career and with her two exes -- Dr. Dre and Suge Knight.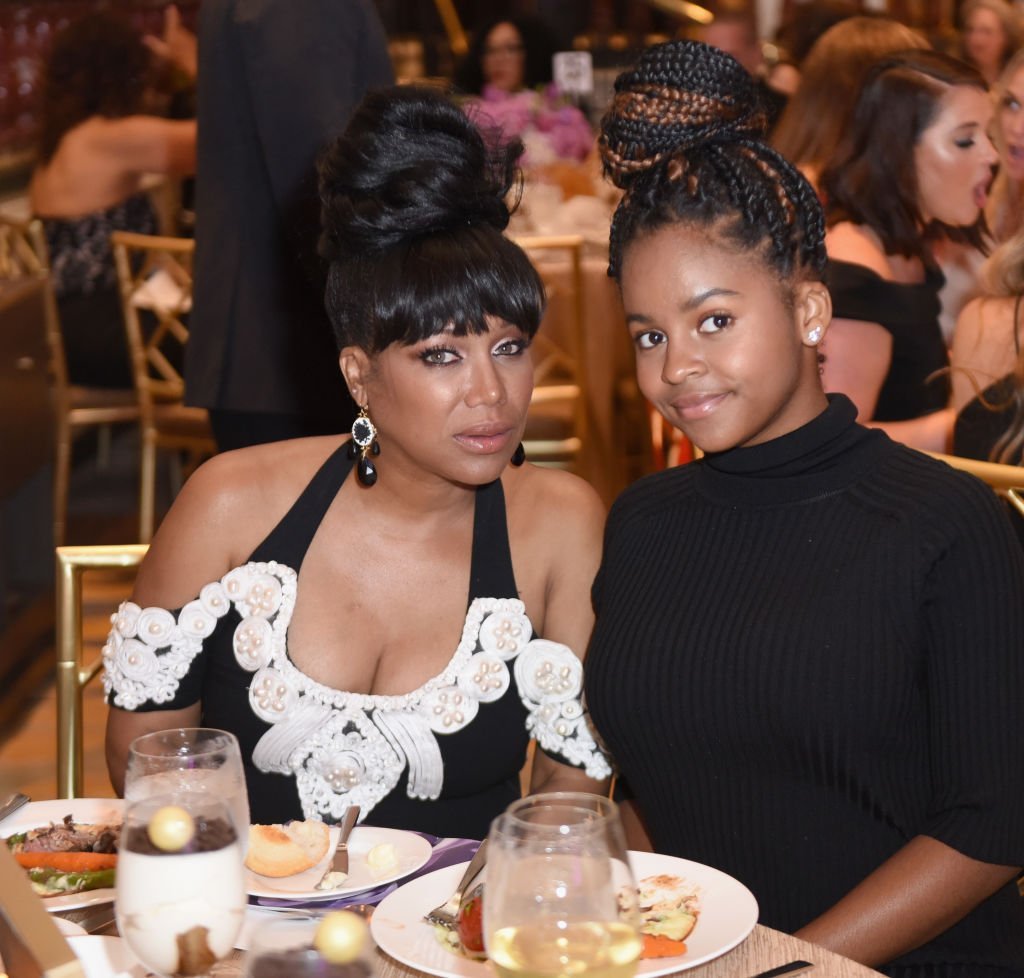 The "No More Lies" singer is a domestic violence survivor from both men, but one of the things that keep her going is the presence of her daughter. Another is her son with Dr. Dre, Marcel.
Bailei has been the beam of light that brings hope and joy to Michel'le, and for all his faults, Suge joined hands with his ex to shield their child from media attention while growing up.
More recently, the public is getting to see more of Bailei, and the teenager is a delightful blend of Suge and Michel'le. Michel'le took to Instagram on July 31, 2018, to show off a cute photo of Bailei and one of her music role models. She wrote: 
"Thanx, for taking this pic with my daughter. She loves your music."
With Suge in jail, Michel'le makes it her absolute duty to be there for their daughter, a task that is most likely not difficult since they already share a close bond.
The "Something In My Heart" hitmaker also once admitted that even though Suge was a horrible husband when they were together, he remains a great father to all of his children.
She echoed her thoughts in an Instagram post shared one week after the sentencing of the former Death Row Records CEO. Alongside a photo of Suge kissing their infant daughter, Michel'le, 48, wrote:
"From my heart, I rarely post pictures of my children with their fathers, but this is not about me. My comfort being so close, yet so far has and will from this day change things, although that space for me has passed yet it hasn't for others I do understand. My comfort is to all."
She also plans to maintain the father-daughter relationship between Suge and Bailei, making plans for the teen to visit her dad in jail regularly.