Sophia Grace from 'The Ellen Show' Turned 18 This Year – She Is All Grown-up and Looks Unrecognizable
Gaining recognition after posting a cover of Nicki Minaj's Super Bass, Sophia Grace has grown up, and her music appears to have also grown by leaps and bounds.
Seven years after the singer became a viral star with her cousin Rosie McClelland, Sophia Grace has certainly grown as an artist. Sophia still seems to have the super bass down at 18.
What's more, her Instagram reveals that the former "Ellen DeGeneres Show" regular still has her signature personality, too. However, Sophia has now left music to run a clothing brand.
SOPHIA'S 18th BIRTHDAY
Sophia Grace Brownlee officially became an adult on April 18 as she celebrated her 18th birthday with close family members and lots of pink balloons. Birthday wishes poured in from her friends and followers, and some could hardly believe how much she had changed. One user wrote:
"I still remember when you was 8 or 9 😭seems like it was yesterday😂😂😭😭❤️❤️❤️"
As was expected, her hype girl and cousin Rosie also celebrated with her, as evident in the images shared. Rosie, who had earlier forgotten to post images as she was having so much fun, later revealed that she had the best day celebrating with her cousin.
SOPHIA'S MUSIC CAREER
Her music career went strong, and when she released her single, "Why U Mad," not only was she was addressing the real issue of online bullying, something that is close to her heart, but also displaying her new level of maturity.
The song lyrics had this: "Why U Mad is my message to those people and to anyone who's experienced anything similar - Hold your head up high, be proud of who you are, and don't let the bullies get you down."
Having been in the spotlight from a young age, she understands everything about the kind of negative comments and abuse one gets from people online. The video for the song was directed and choreographed by Frank Gatson Jr, while it was written and produced by the London production team Da Beat Freaks.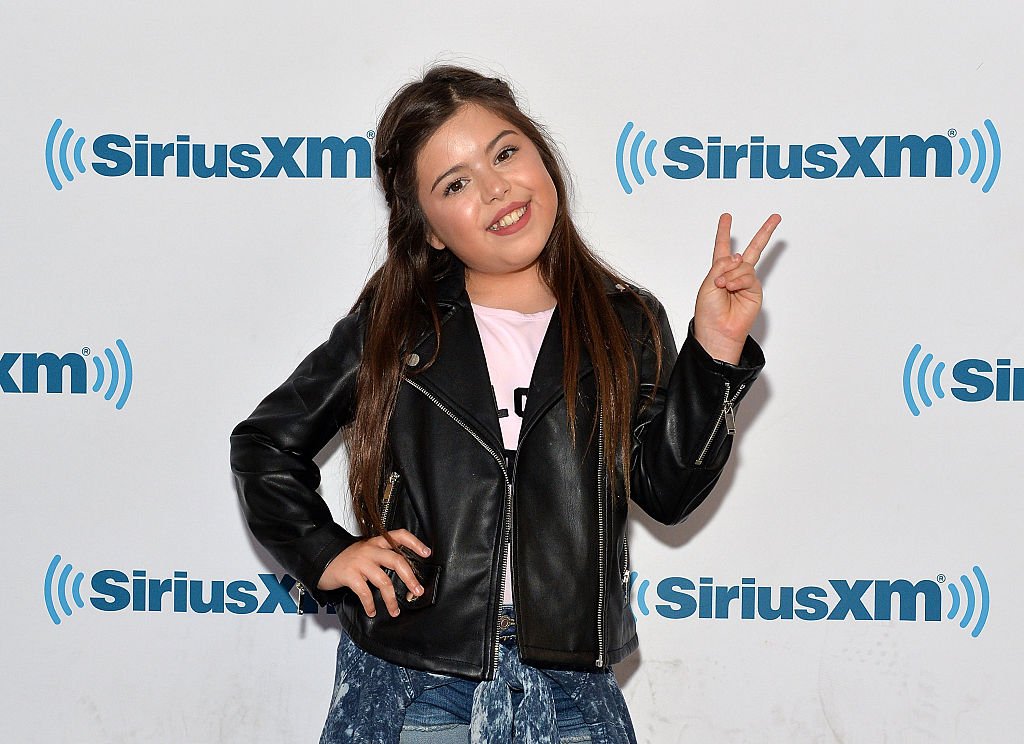 SOPHIA GRACE AND ROSIE MCCLELLAND
Sophia Grace Brownlee and Rosie McClelland from Essex, England, gained popularity after posting the cover on YouTube on September 19, 2011. The video has gained more than 54 million views as of July 2021.
Ellen DeGeneres first interviewed the duo on her show in October 2011. They then became regular recurring cast members on the show. When Ellen invited them to her show, the girls performed Nicki Minaj's 'Super Bass.'
Not only did they perform, they even got a chance to meet Nicki, whom Ellen had also invited. Currently, the girls have gone their separate ways, with Rosie pursuing pop music and Sophia running a clothing brand.
SOPHIA AND ROSIE'S SHOW
The then eight-year-old and five-year-old girls hosted their own segment called "Tea Time with Sophia Grace & Rosie." The duo has interviewed celebrities such as Miley Cyrus, Taylor Swift, Katy Perry, Hugh Grant, and Julie Bowen, among others.
The segment won Sophia & Rosie The Choice Webstar at the 2012 Teen Choice Awards. Red carpet events such as the Grammy Awards, the American Music Awards, the Billboard Music Awards, and the MTV Video Music Awards saw the pair attending as correspondents for "Ellen."
The internet sensation had already released four original singles by the age of 14. She was also a New York Times best-selling author of children's book "Tea Time with Sophia Grace and Rosie" and starred in her very own movie, "Sophia Grace & Rosie's Royal Adventures."
With Ellen's show coming to an end when Rosie was asked about her opinion, she understood where Ellen was coming from and why she wanted a change. For Rosie, her best part of being on the show was running around backstage.