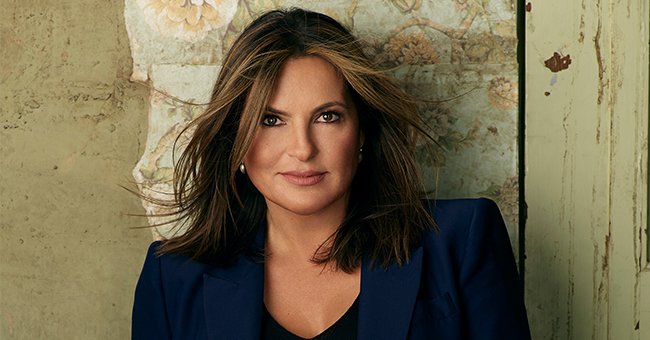 Getty Images
'Law & Order's' Mariska Hargitay Has Look-Alike Grown Up Son Who Was Born When Actress Was 42
Mariska Hargitay had a tough childhood after losing her mother, Jayne Mansfield, at the young age of three years old. Mansfield died in a car accident that nearly cost her daughter's life.
Losing a parent at an early age and navigating through life alone is one of the most difficult challenges a child can face. However, Mariska Hargitay had to endure it.
Hargitay was only three years old when her mother, actress Jayne Mansfield, died in a tragic car accident. Three of Mansfield's children, including Harigatay, were in the same vehicle -- all of which survived.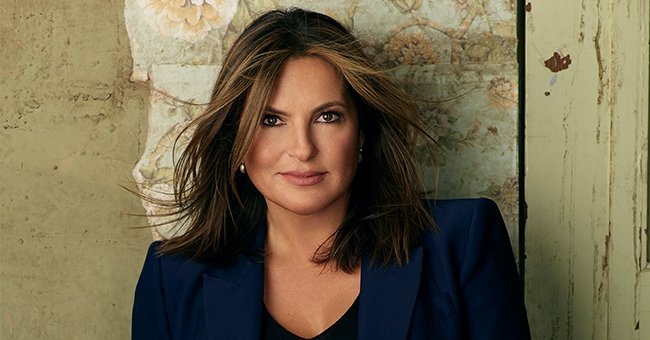 Mariska Hargitay as Lieutenant Olivia Benson in "Law & Order: SVU." | Source: Getty Images
RAISED BY DAD
Hargitay's father, Mickey Hargitay, tried to raise his kids normally. "My mother was this amazing, beautiful, glamorous sex symbol -- but people didn't know that she played the violin and had a 160 IQ and five kids and loved dogs," she once shared.
Hargitay decided early on that she didn't want to follow in her international-sex-symbol mother's footsteps, but she carved out a successful acting career for herself nonetheless. Today, Hargitay is known for her roles on "ER" and "Law and Order: Special Victims Unit."
In a previous interview, Hargitay revealed that she gets jealous of those bringing and fetching August to and from school.
MEETING HERMANN
Her role on "Law and Order" led her to meet her husband, German-born Peter Hermann, who played a small role on the series as Trevor Langon, a defense attorney.
It didn't take long after their first encounter for them to start dating, and just two years later, they tied the knot in Santa Barbara, California. Naturally, Hargitay became a mother, but she was already 42 years old when she had her first child, August, on June 28, 2006. She previously said:
"Nobody wanted to be pregnant more than me. From the minute I found out, I was wearing full-on maternity pants. My stomach was totally flat, mind you, but I was just so excited."
Her age made for a difficult pregnancy, and during her third trimester, Hargitay was diagnosed with gestational diabetes. She ended up having to have an emergency c-section due to complications from the pregnancy. The result meant she wouldn't be able to have any more children naturally.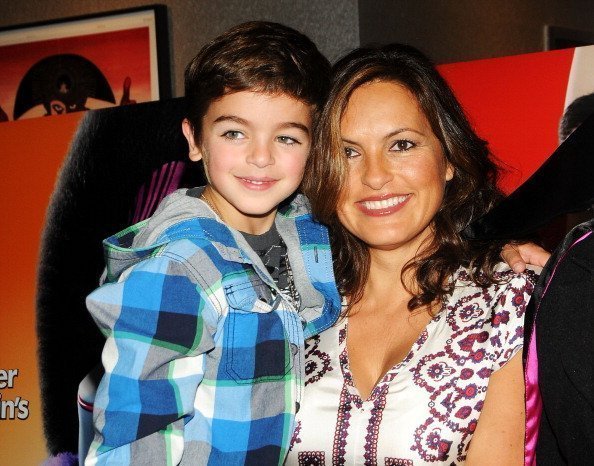 Mariska Hargitay and son August Hermann at the "Hotel Transylvania" New York Premiere at the Academy Theater at Lighthouse International on September 22, 2012 in New York City. | Source: Getty images
BUILDING HER FAMILY
When August was five years old, he let his parents know he wanted a little sister. So Hargitay and Hermann started looking at options for adoption and found a little African-American baby, Amaya. It took some time, but they eventually brought her home with them.
Hargitay saw Amaya, born in Africa on April 7, 2011, no less than a biological daughter. According to the mom-of-three, her experience of losing a mother inspired her to adopt. During an interview with People, Hargitay opened up:
"Having lost my mom at a young age, I then grew up with my stepmom, and I have half-siblings, and so I know that families can be built in all sorts of different ways."
Hargitay and Hermann were ecstatic to bring Amaya into their home because they felt that having a mixed-race family would realistically represent the microcosm of the world.
ADOPTING AGAIN
Not long after, when a social worker was checking up on Amaya, he told the couple that there was a two-month-old baby also looking for a home, and before they knew it, they had adopted baby Andrew too.
The adoption process with Andrew happened so quickly as if it was all meant to be. According to Mariska, she and her husband knew that adopting the little boy was the right thing to do, and indeed, there are no regrets.
Now, as a mother-of-three, Hargitay is grateful that her life turned out the way it did. She credits her children, especially, for helping shape her into a better person and mother. She said of her children:
"They taught me to really listen. My husband is my North Star, and my kids are my teachers."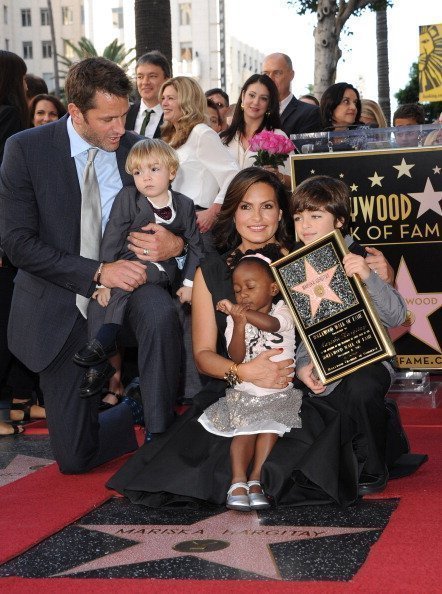 Mariska Hargitay and her family at the ceremony honoring her with a Star on The Hollywood Walk of Fame on November 8, 2013 in Hollywood, California | Source: Getty images
RAISING HER KIDS
According to the Hollywood star, parenting is best done through teamwork. Admittedly, she and Hermann are very different people who complement each other. What one lacks, the other one compensates for.
Hermann is undoubtedly an amazing and understanding husband who fully supports his wife in her work. As an actor, he understands the demand show business entails. "I try to keep it organic," she said. "The kids come to set all the time. I have worked out my schedule a bit that I have a little more flexibility."
However, she cannot help but sometimes experience difficulties keeping a work-life balance. In a previous interview, Hargitay revealed that she gets jealous of those bringing and fetching August to and from school.
However, she is also aware that all her hard work is to support her kids. She knows she cannot have everything, and just being the mother of her children is more than enough.
For over a decade, Hargitay has been starring in "Law & Order" as Detective Olivia Benson. During her time on the show, she formed close bonds with colleagues who turned into family, including her co-star Christopher Meloni.
Naturally, when Meloni exited the show, the pair were really sad to be apart at work. After all, they surpassed many milestones together. Still, they will always be bonded by a single person -- Meloni's daughter.
After 12 years of working side-by-side, Hargitay was chosen to be the godmother of Meloni's daughter, knowing that she would have the proper guidance to give. As expected, the actor had nothing but nice words to say about Hargitay, who is just as inspirational behind the scenes as she is on-screen.
Please fill in your e-mail so we can share with you our top stories!