Desperate puppy begs man for help, but then he notices a lot more dogs in the grass
A man was only passing by on his way home from work when he spotted a puppy that was left to die under the terrible heat. He was shocked to see six more puppies rushing towards him.
28-year-old construction worker Sebastian Bushey was driving by the road along Washington State when he spotted a lonely puppy about 75 yards away from the road near the Grand Ronde River.
At the time, it was 105 degrees, and it seemed as though its owner abandoned the puppy. Bushey stopped his car and walked towards the puppy. In his mind, it was a rescue mission.
As he whistled for the puppy to come near him, he was stunned when six more puppies came dashing towards him from the bushes.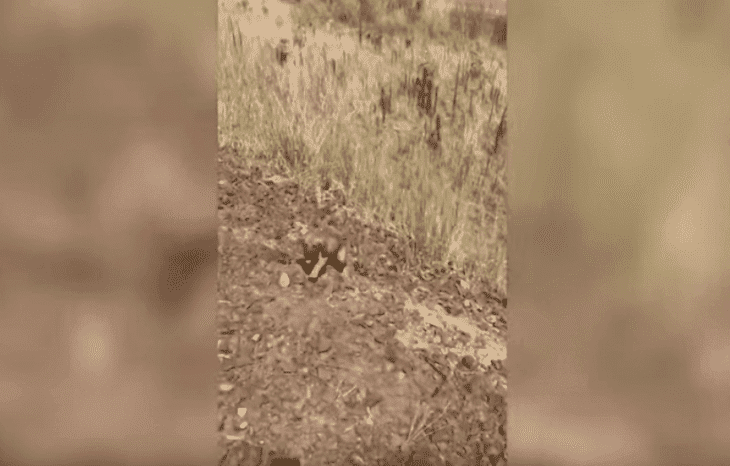 Follow us on Twitter at
AmoMama USA
for more details and updates.
Bushey filmed the entire moment and could not believe that he had run into seven abandoned puppies on July 26, 2018.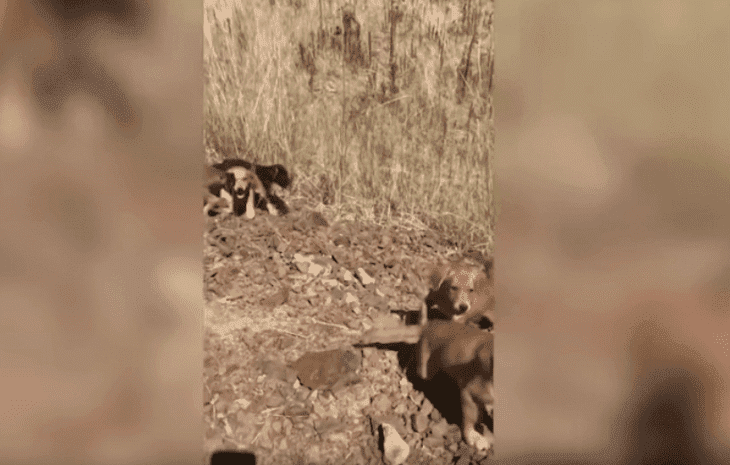 Recalling the experience, he
said
, "I was in disbelief that I found not one, but seven puppies in the middle of nowhere, just left to die in the 105-degree heat."
The construction worker also took notice that the puppies were severely dehydrated and starving.
"The puppies seemed very timid and nervous to come towards me because the bush was the only shade they had around them."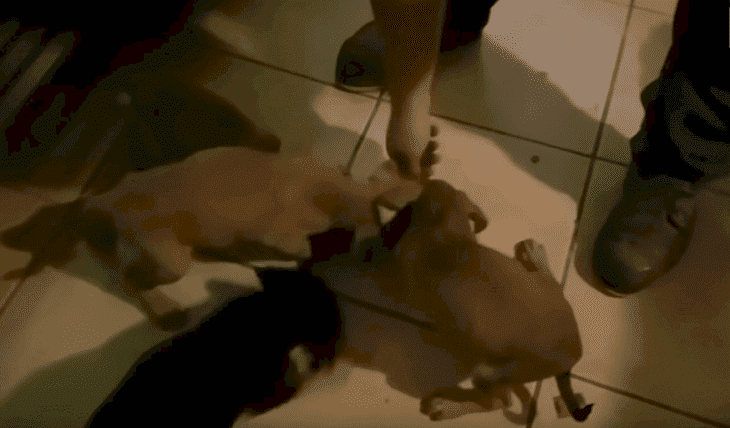 He took the seven puppies and loaded them into his truck. Bushey also bought several bottles of water and dog food before driving to his local animal shelter, where the pooches received treatment for dehydration and were sprayed for fleas.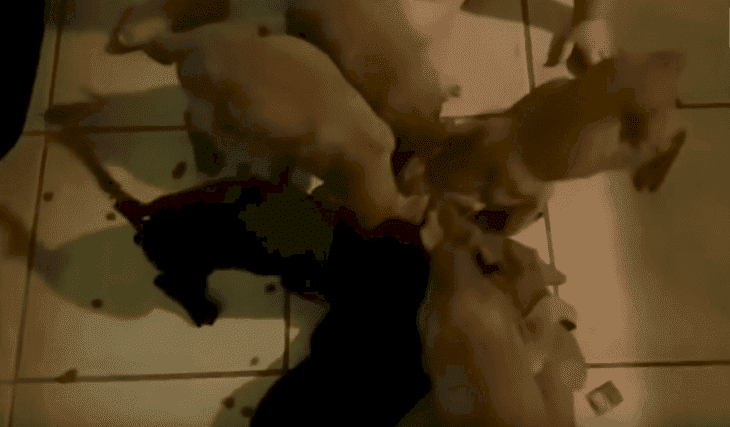 "They all have been named words that mean 'river' since I found them next to the Grand Ronde River in Washington state," Bushey shared.
The puppies, who had been showered with love and care, had been put up for adoption at the time. As of now, they have most likely found their forever homes and are in the arms of a loving family.
In another story, a man named Eldad Hagar – founder of Hope for Paws – dedicates most of his time rescuing dogs. In 2017, he learned about three homeless dogs who had been scared of people. They made attempts to save them, but they have failed.
Then, two women, who had been giving the dogs food for two years, found out one of the dogs gave birth to nine puppies and were hiding in a small cave. Hagar made it his mission to rescue the six-week-old puppies. It was not an easy task, but they succeeded.
Meanwhile, this kind-hearted man rescued a poor German Shepherd after being chained for most of his life. The dog was very aggressive at first, but once he was freed and realized that the man was trying to take care of him, he became a sweet pooch.