Touching moment Texas bride invites her severely ill brother to dance at her wedding
The young boy, terminally ill with leukemia, defied all odds to dance with his elder sister on her special day.
An adorable wedding video sees 21-year-old Cesiah Aviles-Nieto dancing with her wheelchair-bound brother, 17-year-old Alex, who has ataxia telangiectasia (AT), a terminal immunodeficiency disease.
Alex was diagnosed with a rare disease when he was just 18 months old. This was quickly followed by leukemia diagnosis at the age of three.
The terminal nature of the disease meant that it is highly likely that Alex will not make it past his teenage years.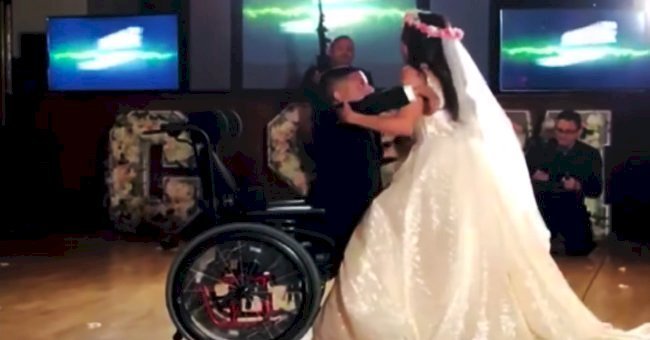 Follow us on Twitter to learn more.
Back in 2017, when Cesiah was all set to get married in Laredo, Texas in 2017, Alex made her a special promise. He told her that he would dance with her on her wedding day.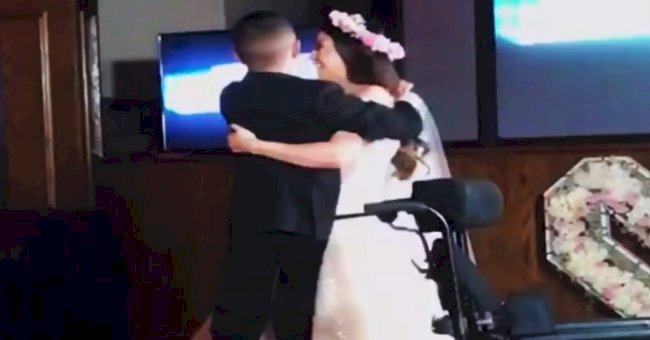 "Me and him are super close. He's my best friend," Cesiah told Inside Edition. "Since I got engaged, he said, 'Cesiah, I don't know how I'm gonna do it, but I'm gonna dance with you.'"
Cesiah and Alex even began to see a therapist, who helped them orchestrate a dance for the special day. Despite being wheelchair-bound, Alex did his best to come true on his promise. The dance moves that they practiced incorporated the wheelchair into the dance as well.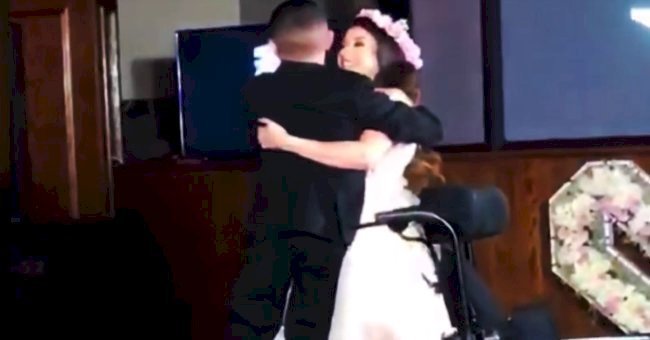 On Cesiah's big day, she somehow blanked out and forgot everything. Then she came up with a brilliant idea that made the moment even more beautiful and heartfelt.
"We practiced a little bit, incorporating the wheelchair, but when it came to the wedding day, I forgot everything. I blanked out so I was just like, 'You know what?  I'm gonna carry him.' So I carried him."
Cesiah Aviles, Inside Edition, December 18, 2018
The pair danced to a soulful number, "My Wish," by Rascal Flatts, while the room rose in cheers and a huge round of applause for the siblings.
Weddings are often a source of some of the most watched, tear-jerking videos. Previously in 2016, another video of a wedding in Texas also went viral for the special dance shared by a father-daughter duo.
Earlier in November, another emotional video went viral on the internet, which also sees a daughter dancing with her terminally ill father on her wedding day.