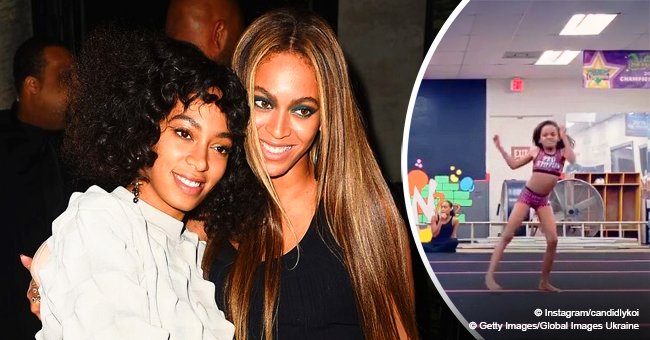 Beyoncé & Solange's little sister shows off bold dance moves in video
She might not have the huge platform and fame her older sisters posses, but little Koi Knowles is preparing to be a star in the future, and she's doing it with a fierce attitude, proving that she carries the same fire of Beyoncé and Solange Knowles in her veins.
The sassy 8-year-old has been garnering attention from social media users ever since she opened her Instagram account to share tidbits of her daily life, and one of her most recent videos had fans gushing over Koi's potential to be part of the entertainment industry.
A PRO DANCER
Koi is a member of Pro Status, a cheer dance group, and the clip was recorded in one of her practices. The video starts with Koi gearing up to make the choreographed routine by jumping around. Wearing a pink crop top and matching tight shorts, the girl proved she means business on the dance floor.
Pirouetting, landing flips, doing splits and shaking her booty to the music, Koi looks like a professional performer never missing the beat and rocking an energetic performance.
Fans immediately filled the child's comment section with praises, and of course, some couldn't contain themselves in comparing Koi to her big sisters.
"@denamia: It's in the Genes. Get it, Baby. Love This."
"@k.raimey: So energetic and spirited! You were born to be a star."
"@purpleglam15: She's just like her sisters."
KNOWLES CONTROVERSY
Koi is the youngest daughter of Matthew Knowles with Taqoya Branscomb, but her birth was controversial, and even to this day, she doesn't seem to have a relationship with her father of his side of the family.
Knowles cheated on Beyoncé and Solange's mom, Tina Knowles, and when Taqoya announced publicly he was the father of her child, the former manager refused to acknowledge Koi as his.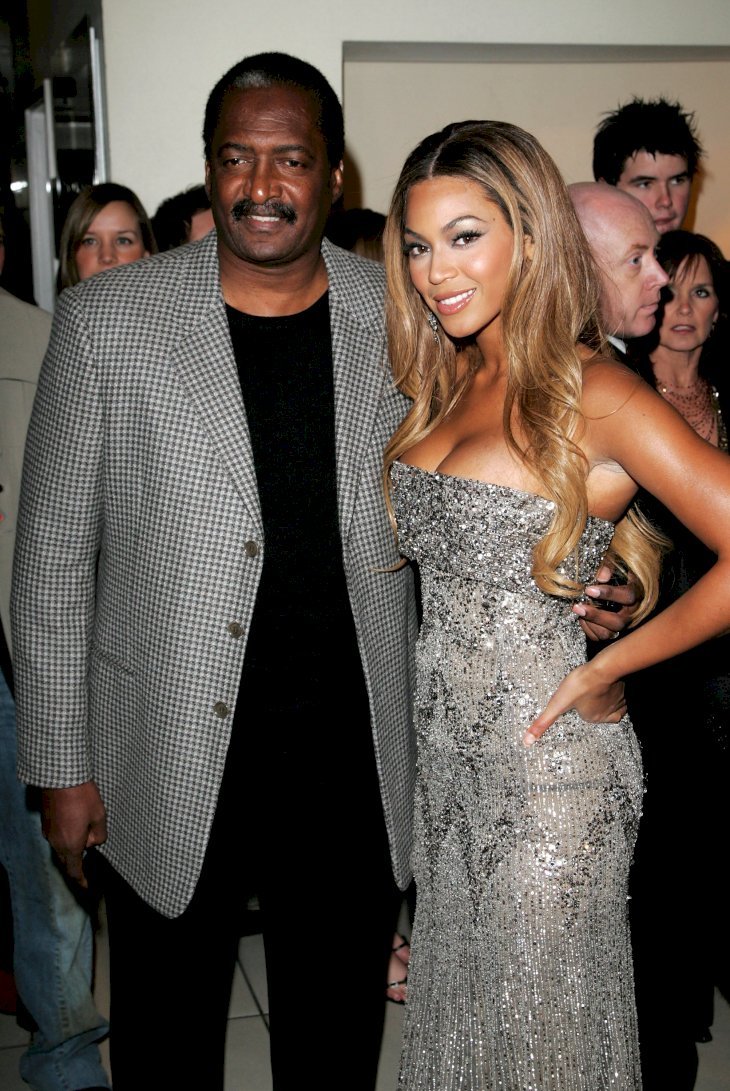 Source: GettyImages/Global Images of Ukraine
A court had to order a DNA test, and when the results came back, Knowles' paternity was established. Matthew has never mentioned Koi in public, and her birth caused a rift between him and his family. Tina filed for divorce, and when he remarried with another woman a few years later, neither Beyoncé or Solange attended the wedding ceremony.
But Koi remains unbothered through it all.
She seems like a happy little girl that loves to get dolled up and perform for the camera. Whether it is dancing, modeling, singing at her school play or promoting her favorite restaurant, Koi is born to be a star.
She doesn't have the support of Matthew Knowles, who drove his daughters to stardom when they were teenagers, but Koi has the fierceness and talent of the Knowles family.
However, it might be useful for Koi and her mom to realize that fame has its downside, and Beyoncé can testify about that.
CULTURAL APPROPRIATION OR APPRECIATION?
The "Partition" singer was recently slammed on social media after wearing a traditional Indian gown for an Indian wedding. Some people claimed her outfit was "cultural appropriation" and discussions broke out all over the internet about double standards and the difference between "appropriating" and "appreciating."
It all started when the mother of three was announced as one of the guests, and performers, at the wedding of Isha Ambani, the daughter of India's richest man, Reliance Industries chairman Mukesh Ambani.
Beyoncé shared a series of pics of her outfit for the wedding ceremony, which is known for being extremely traditional. Knowles looked stunning in a red-and-gold Indian ensemble, with a gold headpiece and jewelry.
And while most fans started to gush about Beyoncé's good looks, others bashed the singer for being disrespectful and appropriating the Hindi or Indian culture with her dress. The same people stated that, since it was Beyoncé, everyone was acting as if nothing.
"I'm all for calling out cultural appropriation but why are we so predictably quiet about Beyoncé doing so when she doesn't even try to be subtle?" wrote one Twitter user.
And another defended the singer stating:
"I'm all for calling out cultural appropriation but this is such a reach.....like she's not gonna show up to a traditional Indian wedding in a tank top and shorts ffs. Also correct me if I'm wrong but I'm sensing some anti-blackness in that tweet."
The discussion went on and on, but Queen B never addressed the accusation or deleted her pics, proving one more time that she remains unbothered.
That's one thing Kai should learn of her big sisters: ignor
Please fill in your e-mail so we can share with you our top stories!