Reginae Carter reveals she called it quits with older boyfriend YFN Lucci
Reginae Carter delights her mother, Toya Wright as she tells her she and YFN Lucci are over. She also shares why.
Many will probably be glad to learn that Reginae Carter's frowned-upon relationship with YFN Lucci is over. Carter herself confirmed this during a recent episode of "T.I. & Tiny: Family & Friends Hustle" after her mother, Toya Wright inquired about their relationship.
A FROWNED-UPON LOVE AFFAIR COMES TO AN END
Carter's 9-month love affair with Lucci has had a lot of bad press. It stemmed primarily from their seven-year age gap. Carter is 19 and Lucci is 27. Moreover, Lucci is already a father of four, a detail Wright wasn't too happy about which is why she expressed her disapproval of the relationship early on.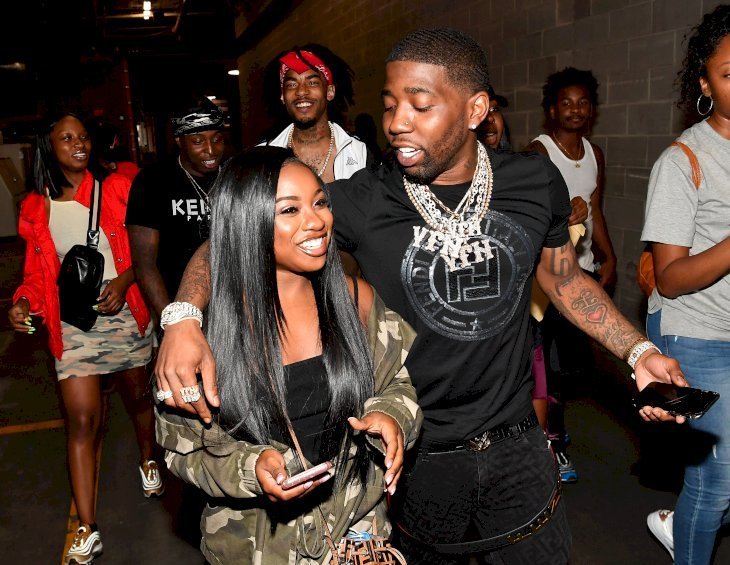 During the first episode of their show, she already told Carter her concerns. 
"I don't like the age difference. I don't like the fact that he have four kids, because I mean you trying to be stepmom, honey."
Now it seems Carter has heeded her mother's advice and ended things with the rapper. She told Wright that they "decided to just cool down a little bit."
The couple of nine months is taking a break.https://t.co/h1pdmIF1mZ

— BET (@BET) December 18, 2018
THE REASON FOR THE SPLIT
Carter further explained that the relationship hasn't been going very well and after landing a role in Lifetime's "Pride and Prejudice" remake, she felt it was time to step back on their relationship. 
"We were kind of going through something and the world [had] seen it on social media. So, it was a lot going on that's why I barely could talk about this right now. But I gotta zip it on up, 'cause I have to go on set and I have to work and do what I love and do what's going to make me my coins."
HER MOTHER'S REACTION
Wright was pleased with her daughter's decision and told her so.
"I think that's best. I just want you to stay in your own world and focus on you."
ANOTHER CONFIRMATION FROM HER MOTHER
News of Carter's split comes in the heels of another interesting update on "T.I. and Tiny" courtesy of her mother. Addressing rumors that she was already secretly married to her boyfriend, Robert Red Rushing, Wright alluded to its truth in a trailer for the show's latest episode. However, it was later revealed that though she thought about marrying Rushing during their recent Greek vacation, she decided not to because her children weren't there. Long story short, Wright remains single.