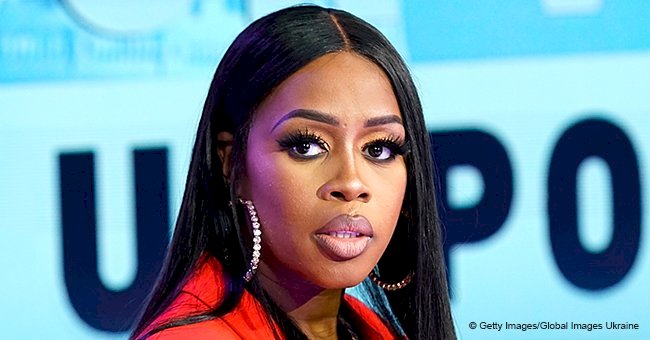 Remy Ma reportedly hospitalized for emergency surgery due to post birth complications
It's been only a few days after Remy Ma and Papoose welcomed their "golden child," a girl whose name hasn't been revealed it yet. However, it seems like the femcee is still suffering birth complications and she had to be hospitalized for emergency surgery on Tuesday night.
TMZ reported on November 19 that Remy Ma is back in the hospital after going through "tough labor," as her husband revealed hours before they welcomed their daughter. According to sources close to the couple, the rapper was admitted in the emergency room after suffering excessive bleeding.
She had to go to the operating table and received blood transfusions, but luckily, the surgery went well, and she is now resting. She's expected to be back home in the next few days, as she's probably impatient to be with her baby.
MOTHERHOOD AFTER 30
Considering that Remy is 38 and had a natural birth according to reports, the dangers of pregnancy and giving birth were higher for her. However, she was a "champion" and a "queen" according to Papoose.
The 40-year-old rapper recently shared a heartfelt message for his wife on Instagram to thank her for being such a fantastic mom. He wrote:
"After overcoming such a tough labor/delivery! My wife breastfeeds our child, around the clock. I'm so amazed by her strength, courage & motherly touch. @remyma Thank you babe! This is all a dream come true! #thegoldenchild Daddy got you forever. You are the definition of beauty."
A SPECIAL PUSH PRESENT
But he didn't just express his appreciation in words. The former "Love & Hip Hop" star presented his wife with a brand new 2019 Escalade Platinum, a ride that served as Remy's push present and also to celebrate the couple's third official wedding anniversary.
Remy had hinted in "Good Morning America" that she wanted the ride but was surprised when Papoose made her step out into their house's porch to see the black truck parked in the driveway with a bow on top.
"Thank you for my "Push Present" Husband @papoosepapoose I've been so happy with the baby that I forgot all about such materialistic things," she wrote on Instagram. "We been married for 10 years but today is the day we FINALLY had our wedding. Such a special day that we have to acknowledge it."
Remy also mentioned that they will be revealing the "real, beautiful" name of their golden child with some maternity photos very soon.
Please fill in your e-mail so we can share with you our top stories!