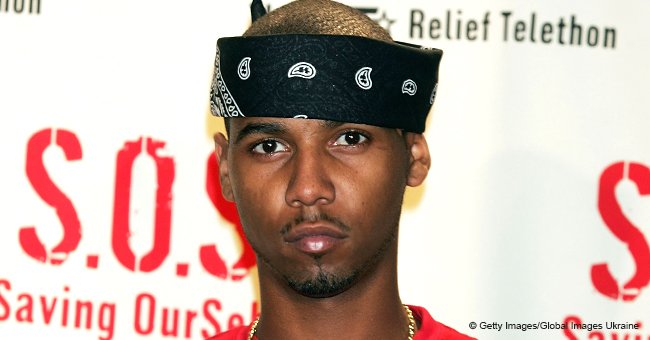 Juelz Santana sentenced to 27 months behind bars in his airport drug case
"Love & Hip Hop" star Juelz Santana has been sentenced to 27 months in jail after he pleaded guilty to carrying a loaded gun and possession of controlled substances at Newark Airport earlier this year.
Juelz Santana, real name LaRon Louis James, was sentenced Wednesday for his airport incident last March. The Dipset rapper was caught trying to take a loaded gun and eight oxycodone pills into a flight headed to San Francisco at Newark International Airport.
However, TSA security found .38-caliber handgun, but Santana fled the scene, leaving his carry on bag and identification behind.
A LONG LEASH
He surrendered to the Port Authority Police two days later, and last August, pleaded guilty to possession of a firearm by a convicted felon and carrying a weapon on an aircraft. At the time, he was freed on $500,000 bail, and District Judge Michael Hammer altered the bail conditions so that Santana could go on tour.
He had to travel with his mother and drive instead of flying between cities. "I view it as a reasonable and productive exercise of his time to work and provide for his family," Hammer said.
However, prosecutors were against the judge's decision. Assistant U.S. Attorney Desiree Latzer said the judge was offering Santana a "very long leash." She alleged that Santana was on his way to a show where he was caught with the gun and that it would be easy for him to carry another weapon while on tour.
PAST CRIMES
Is not the first time Santana faces criminal charges. Back in 2011, he was arrested after police raided his studio in New Jersey and found two loaded guns, 17 bags of marijuana and drug paraphernalia.
He was charged with possession of a firearm and a controlled dangerous substance; possession of a handgun without having a permit; possession with intent to distribute a controlled dangerous substance; and possession with intent to distribute a controlled dangerous substance within 1000 feet of a school zone.
A FAMILY MAN
Back in May, Santana told USA Today that he is not "a bad guy," and added "Family man, just praying for the best outcome, you know what I mean?" He said. "Put it in God's hands at the end of the day."
Looking forward to his future, the 36-year-old proposed to Kimbella, the mother of two of his kids and long-time partner at the Apollo Theater during the release of the Diplomats' new album "Diplomatic Ties."
Additional to his 27 months behind bars, the rapper is also set to be under supervised release for 12 months after he's completed his time. A surrender date has not been set.
Please fill in your e-mail so we can share with you our top stories!