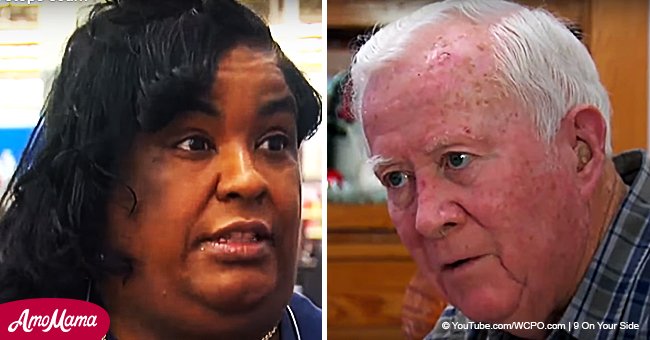 Story about a heroic Walmart employee who stopped scammers from robbing an unsuspecting old man

Scam artists set sights on a senior man, but luckily for him, a savvy Walmart employee alerted him to the scam.
Con-artists are coming up with new and exciting ways of tricking naive people out of their hard-earned money.
If a Walmart clerk had not intervened back in December 2017, pensioner Cecil Rodgers would have been short on $2,300.
A proud grandfather, Rodgers received a phone call from a young man who passed himself off as one of his grandsons in need of financial assistance.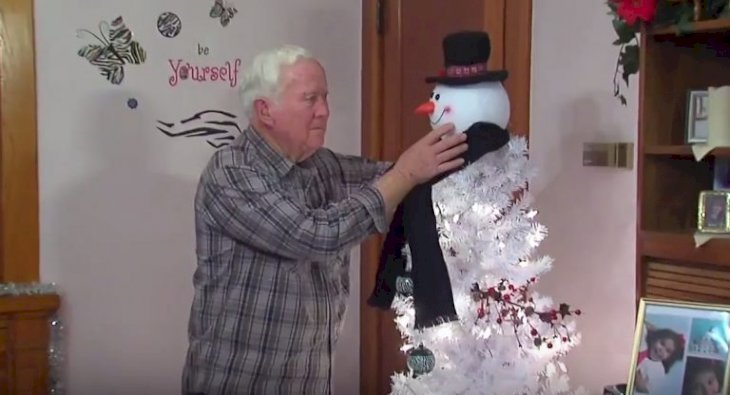 Source: YouTube/WCPO.com
He told Rodgers that he was in jail and needed money to get out on bail. Read more on our Twitter account, @amomama_usa.
"The grandson," asked Rodgers to draw the money from his bank and to transfer it to him via a Walmart store in his home city of Cincinnati to a Walmart in Maryland.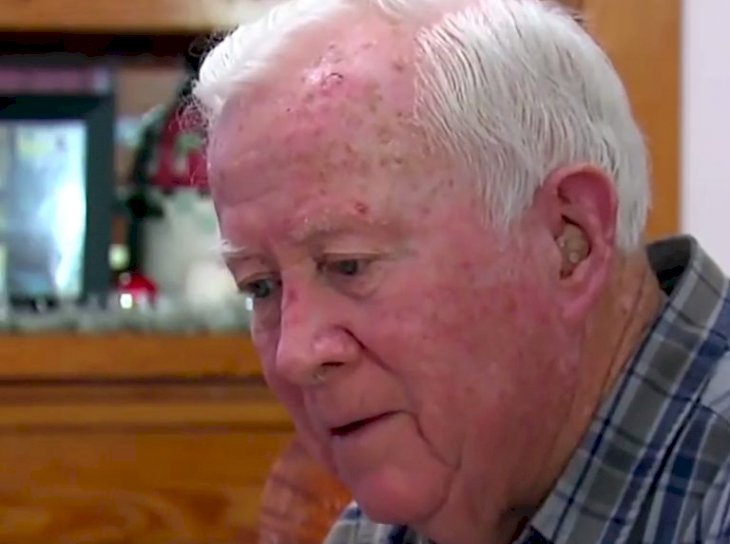 Source: YouTube/WCPO.com
THE PENSIONER ALMOST BECAME A STATISTIC
Eager to help his grandson, rushed to Walmart with the cash. Thankfully, he chose cashier Audrella Taylor's queue, an attentive clerk who refused to assist him.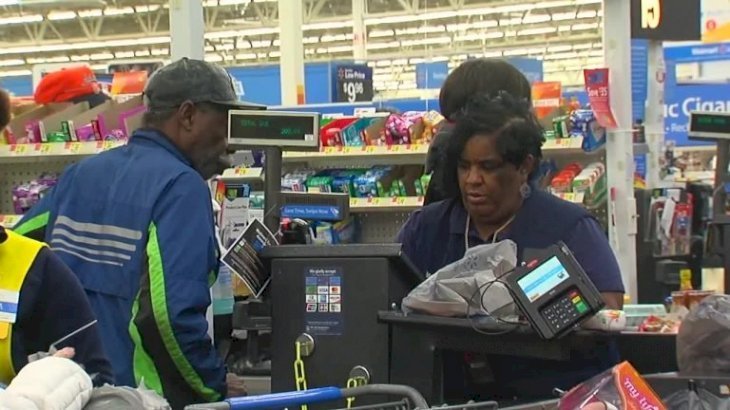 Source: YouTube/WCPO.com
Tayler was very aware of the current wave of crime against seniors using untraceable transfers to swindle them out of their pension monies.
The caring clerk told Rodgers to his daughter before transferring any money. His daughter – the "grandson's" mother, knew nothing about the financial troubles her son allegedly faced.
RODGERS' REAL GRANDSON WASN'T IN TROUBLE
She followed up and assured Rodgers that his real grandson was well, and in college right where he was supposed to be, and that he was in no trouble whatsoever.
Taylor's quick thinking prevented Rogers from becoming yet another victim of clever thieves, and the elderly gentleman is grateful to her for saving him from the scammers.
Taylor's manager commended her for her quick-thinking and is very grateful that the elderly of their community has such an attentive Walmart clerk looking out for them.
OTHER WALMART SCAMS TO BE AWARE OF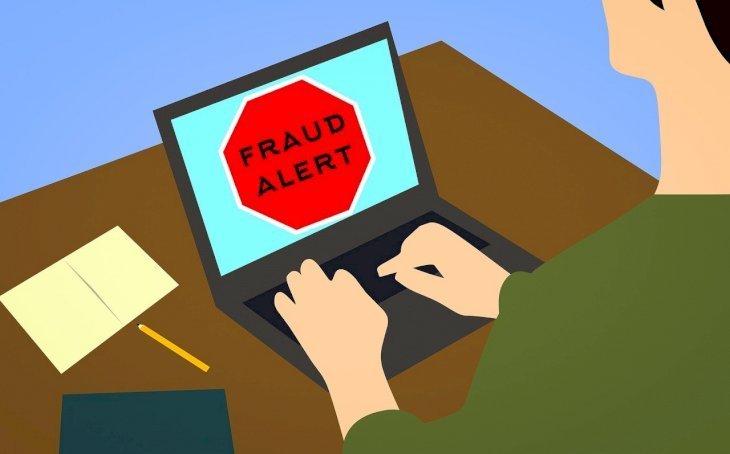 Source: Pixabay
Walmart customers have reported an alarming new scam – a check from Walmart with a customer's name on, urging shoppers to participate in a quality control program to earn extra bucks.
The check arrives by mail, accompanied by a letter that explains the shoppers had been selected to partake in a mystery shopping program to evaluate customer services.
All a shopper has to do is provide their ID and banking password to "complete the registration." Once the criminals have these details, they can clear out your bank account.
Please fill in your e-mail so we can share with you our top stories!