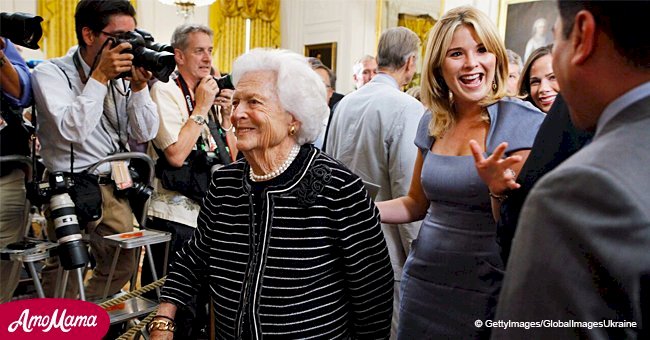 Barbara Bush's granddaughter Jenna missed her grandmother while sharing Christmas memories
Jenna Bush Hager paid an emotional tribute to her grandmother, the former first lady, Barbara Bush, as the family prepares for their first Christmas without her.
Barbara, the wife of former US president, George H.W. Bush, passed away earlier this year in April at the age of 92. Now her granddaughter is taking time to remember her life, and celebrate the memories associated with her during the holiday season.
Hager recalled in her heartfelt tribute how her grandmother hand-stitched homemade Christmas stockings for her daughters, 5-year-old Mila, and 3-year-old Poppy.
Mila's stocking has her name stitched in cursive next to poinsettias whereas Poppy's stockings have a Christmas cat "watching Santa suspiciously."
Follow us on Twitter to learn more.
Hager went on to detail that needle-work was what she could best associate her grandmother with. Every time she remembered her grandmother, she could envision her "meticulously needle-pointed."
According to Hager, Bush had many such projects to work on, and her most special project was stitching stocking for her great-grandchildren.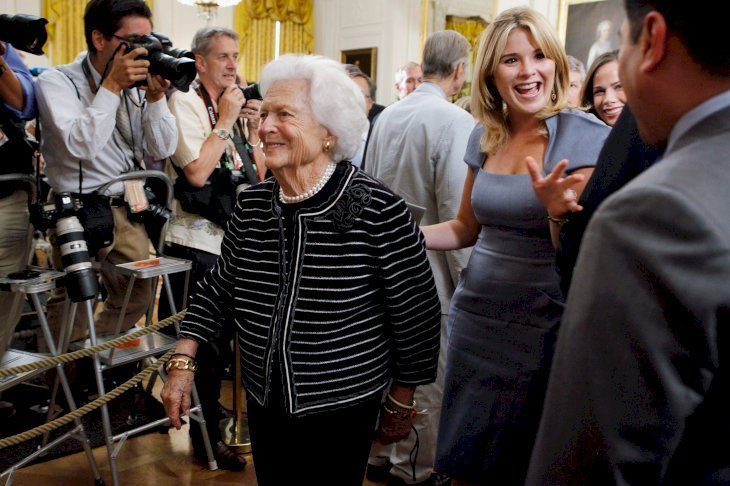 Source: Getty Images
Further remembering about the Christmas times from her younger days, Hager stated that as a child, she would often visit the White House to meet her grandparents.
"On Christmas Eve, we drove to Camp David, the Presidential retreat in Maryland … We gathered in the main cabin, Laurel Lodge, for good food and plenty of laughter," Hager detailed in her tribute.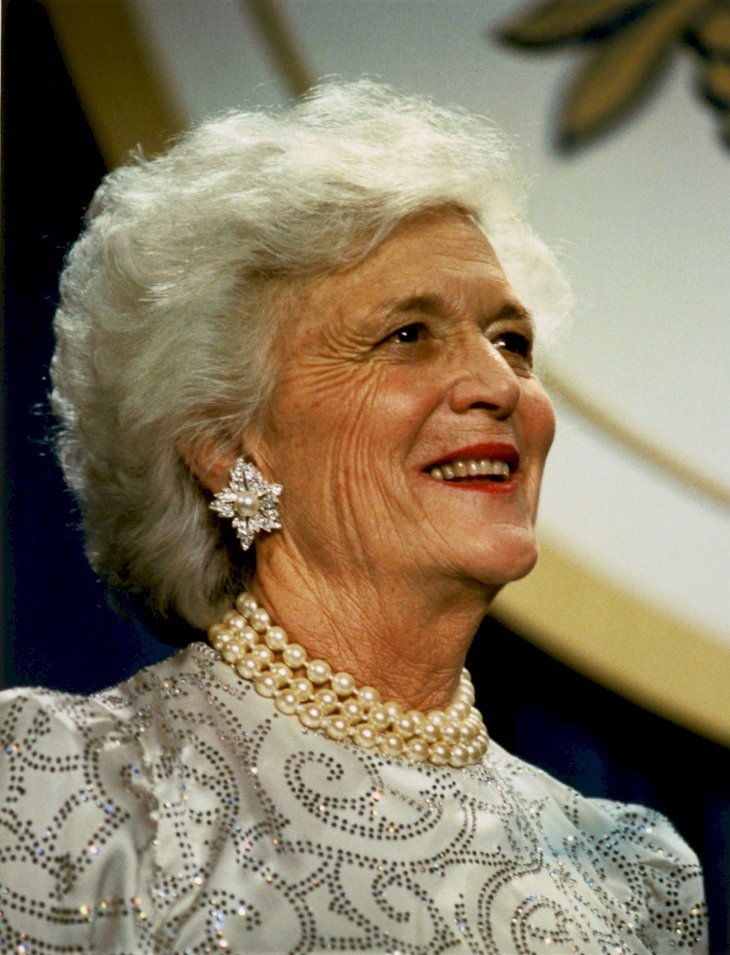 Source: Wikimedia Commons
Hager also grieved about the fact that this was going to be her first Christmas without Barbara. The holiday memories of the yesteryears would be slightly melancholic for the family.
She wrote that nostalgia would definitely be at its all-time high. The holidays are a time of love and happiness, but for those who have lost their loved ones, it is also a time when that loss would be "illuminated."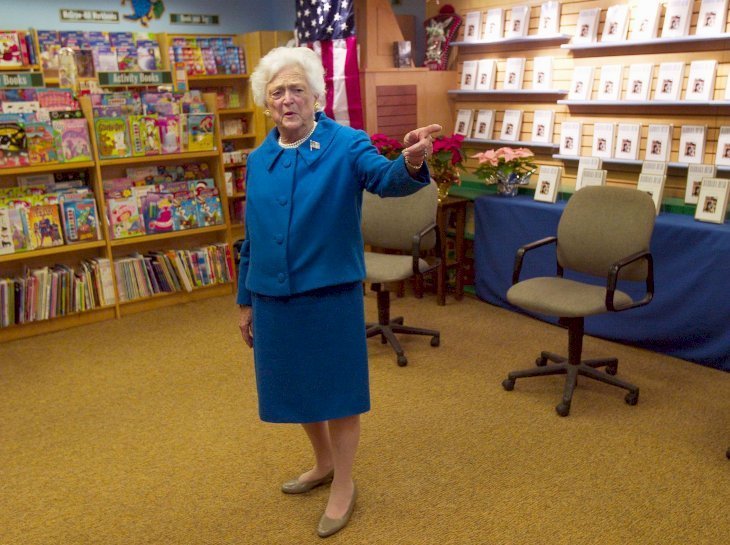 Source: Getty Images
Hager concluded her tribute by addressing the void that "will never be filled." She also wrote how she longed for Barbara's jokes and laughter. She even missed how her grandmother used to argue with her about her love of cats.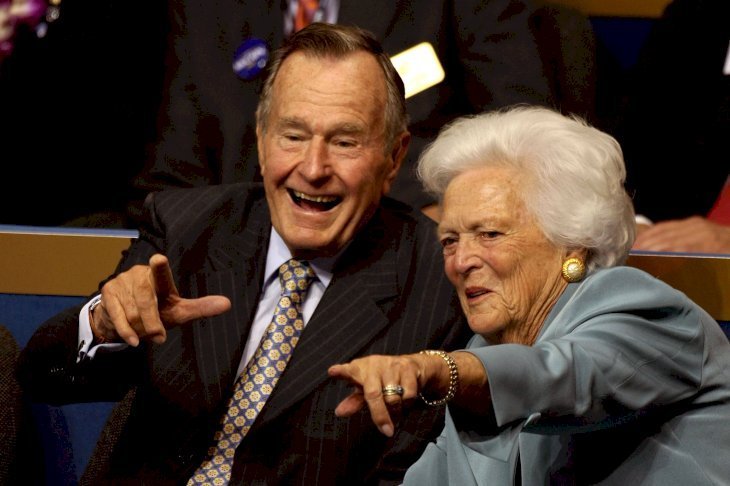 Source: Getty Images
Earlier on November 30, Hager also lost her grandfather, George H.W. Bush, turning this year's Christmas even sadder for the Bush family.
Recently, Barbara Pierce Bush opened up that the former president always wanted to pass away before Christmas time so he could join his wife.
Please fill in your e-mail so we can share with you our top stories!