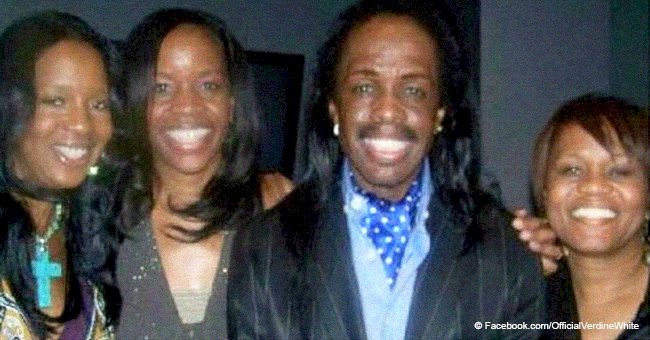 Remember 'Earth, Wind & Fire's Verdine White? His sisters look exactly like him
Verdine White, the bassist of the popular band Earth, Wind & Fire, looks just like his sisters.
Being the bassist of a music band that has spanned the genres of R&B, Soul, Funk, Jazz, Disco, Pop, and more got Verdine a lot of recognition. However, not everyone knew that he has a twin sister.
Her name is Geraldine, and just like him, she was born on July 25, 1951. In the photos that the artist has uploaded to Facebook, their resemblance is uncanny.
However, Geraldine is not Verdine's only sister as his parents had 10 children in total. The most popular ones are Verdine, Maurice, and Fred, who were part of Earth, Wind & Fire from the very beginning.
One of the most striking aspects of Verdine is that his sisters look just like him, proving that their parents' genes were very strong. Speaking of his father, he was a doctor who played the saxophone and was probably one of the inspirations of the family.
Verdine, recognized for his energetic performances as he usually dances while playing, became the only remaining founding member of the band after the death of Maurice in February 2016.
Before joining Earth, Wind & Fire, Verdine began working in Chicago with some local groups. Maurice, a drummer, had formed the Salty Peppers by that time, and one of their songs became a hit that got the attention of Capitol Records.
In 1970, Maurice moved to Los Angeles with the hopes to record the group – which named had already been changed to Earth, Wind & and Fire – and contacted Verdine to ask if he would like to join him.
Little by little, their popularity grew, and they would land more and more gigs. Nowadays, Earth, Wind & Fire is labeled as one of the most influential, innovative, and commercially successful bands of all time.
They won six Grammys out of their 17 nominations, four American Music Awards out of 12 nominations, and were inducted into the Rock and Roll Hall of Fame and Vocal Group Hall of Fame.
At the moment, Verdine is 67 years old. He lives in Los Angeles with his wife of 35 years, Shelly, and keeps working on projects with different artists, including Flo Rida and Kelly Clarkson.
Please fill in your e-mail so we can share with you our top stories!