Khloé Kardashian makes rare appearance with her 'secret' model cousin
Khloé Kardashian, the reality TV star best known for "Keeping Up With the Kardashians," shared a photo next to her "beautiful and sweet" cousin and her mother.
In the post, 19-year-old Natalie Zettel appeared smiling in green pants, white top, and blue denim jacket posing between Khloé, who wore blue jeans and a black shirt, and Kris, who rocked an animal print outfit.
Khloé wrote on the image that she was with her "beautiful and sweet cousin" Natalie and her "gorgeous" mother Kris.
That photo was taken at the Americana Shopping Center in Glendale, California, where Khloé was doing a pop-up shot.
NATALIE'S SOCIAL MEDIA PRESENCE
Since Natalie has not been involved with the Kar/Jenner clan that much, a lot of people didn't know who she was.
That doesn't mean Natalie doesn't have an important Instagram presence, though, as she has more than 40,000 followers.
Her poses in most of her posts are very similar to the ones the famous members of her family usually upload, setting clear that they are related no matter their relationship.
KAREN AND KRIS' RELATIONSHIP
Kris, 63, and her 60-year-old sister, Karen Houghton, are not close, which explains why Natalie was rarely shown with her family before.
Kris has tried most of her life to keep Karen out of the spotlight even though the latter has shared her support for her nieces Kendall, Kylie, and Khloé on Twitter several times.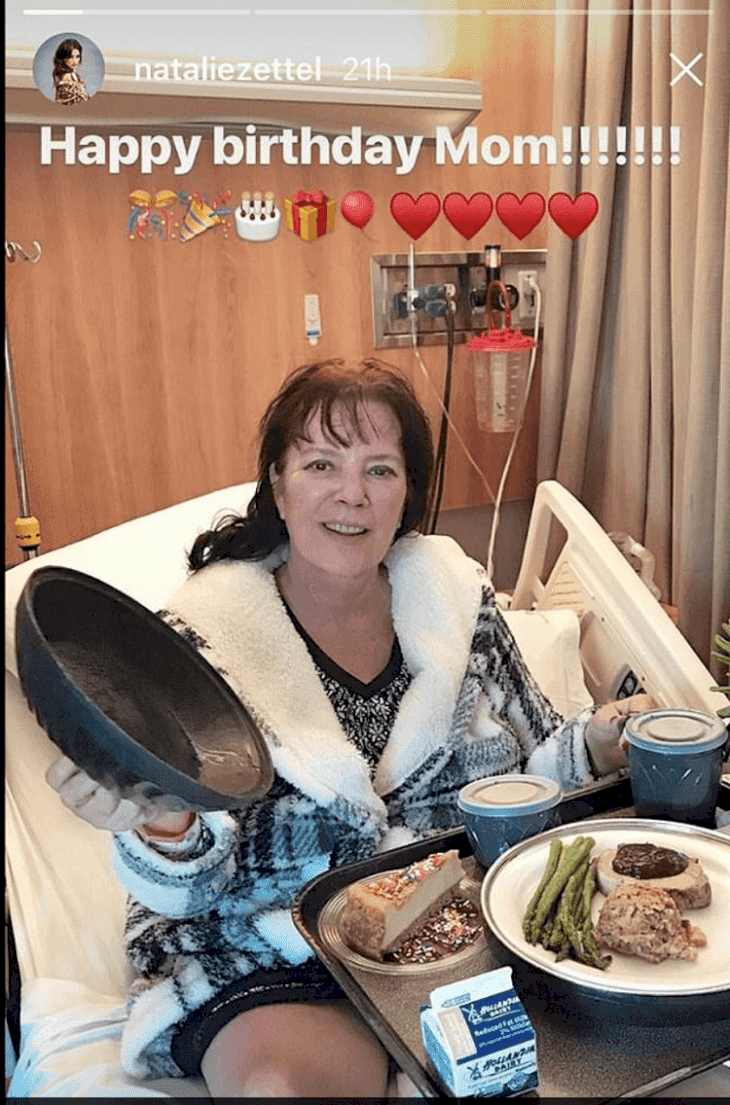 The reason Kris has kept her out of the spotlight might be that Karen has a history of dating men with drug problems and criminal records, something that might affect the image of the family.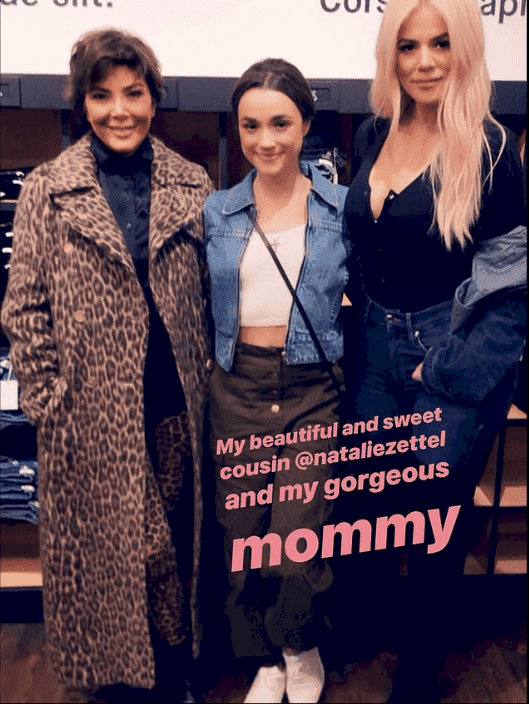 Natalie's father, Mark Zettel, was married to Karen for six years.
Unfortunately, the mother had to get an order of protection against him back in 2009 as he was addicted to "crystal meth, psychiatric drugs, bipolar meds" Karen claimed in the request.
KHLOÉ'S THOUGHTS ON HER DAUGHTER'S BIRTH
It was not the first time that Khloé made headlines recently.
During an episode of "KUWTK," the celebrity revealed what she was going through while giving birth to her daughter True in the middle of Tristan Thompson's cheating scandal.
Regardless of the drama, Khloe allowed Tristan into the delivery room with her.
The reason she did it was that her priority at that moment was her daughter's feelings, so she decided to focus on the birth itself instead of letting the drama get to her.