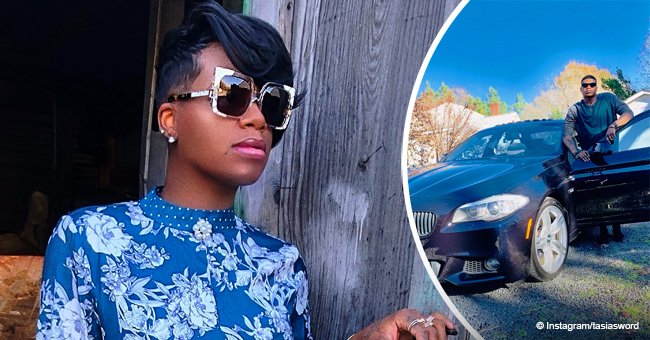 Fantasia Barrino shares photo of her 'real champ boss' brother standing next to luxurious car

Fantasia Barrino, the singer best known for winning the third season of "American Idol," took to Instagram to share a photo showing her brother next to a beautiful car.
In the image, Xavier Barrino appeared wearing dark sunglasses and a long-sleeved shirt while posing next to a black BMW that perfectly combined with him. For the caption, the singer set clear that he looked like "a real champ boss."
Apart from Xavier and the very elegant car, the aspect that also attracted a lot of attention was how beautiful the background looked. Everything from the sky to the trees gave the photo a perfect contrast.
PEOPLE'S REACTION
As soon as Fantasia uploaded that image, her followers took to the comment section to praise Xavier for his look and to thank God for the "miracle" of watching him standing again.
"Thank You Jesus for a Miracle, Handsome young man Blessings always!!" wrote one user.
"Looking good my man. God is FAITHFUL and a HEALER," added a second follower.
"Omg so happy for you and your brother. He truly has a testimony! Nothing But God!!!" pointed out another one.
XAVIER'S ACCIDENT
The "miracle" those followers were talking about is related to the motorcycle accident Xavier was involved in Charlotte, North Carolina in September 2017. After being critically injured, doctors told him and his family that he would struggle to learn how to walk again.
Since the accident, Xavier's supportive sister Fantasia has been by his side during hospitalization and rehabilitation, documenting his progress and requesting for good wishes, prayers, and good vibes from their fans and followers.
HIS PROGRESS
Xavier also has been sharing photos and videos showing his progress. Apart from being with his daughter Brylie Zayah celebrating her Pre-K graduation, he has also posted pics and clips of him standing up, singing, and walking.
"You looking like a real champ boss"
Even though Xavier still has a long way to go, it is good to see that he is fighting all odds and doing his best to get rid of the wheelchair and have a life as normal as possible once again.
While the photo Fantasia uploaded showed him next to a car, it is not clear whether or not he can drive yet. Only time will tell how far he will go in his recovery journey; so far, his family keeps asking for prayers and good vibes.
Please fill in your e-mail so we can share with you our top stories!