Jermaine Jackson's son Jaafar sounds like his uncle Michael Jackson in rehearsal video
Michael Jackson's nephew, Jaafar Jackson, has fans in awe of his music as his voice is eerily similar to the late King of Pop. And following his uncle's steps, Jaafar is set to change the rules of the game in the music industry.
The Jackson has always been filled with stars, from the Jackson 5 to Janet and LeToya Jackson, the family is, undoubtedly, one of the most powerful and influential in the entertainment world. And while some people might think the success ended when Michael Jackson died in 2009, the third generation is proving that they have potential too.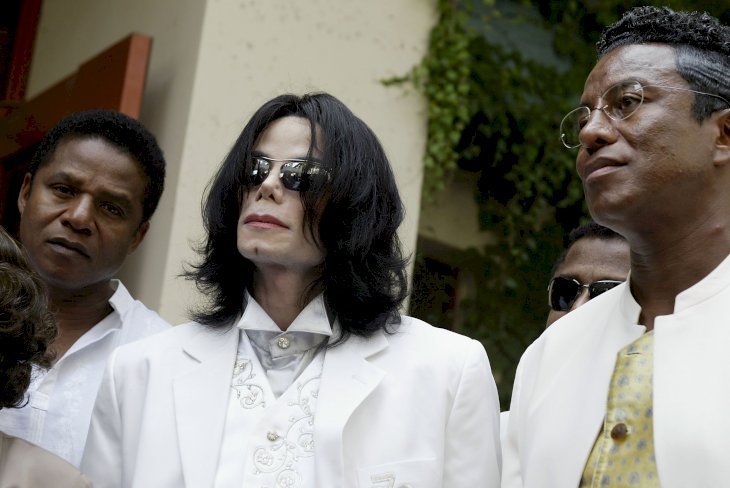 Proof of that is Jaafar Jackson, the second youngest son of Jermaine. At 22, the boy is already building his own path into the heart of fans, and the fact that he has a similar voice to his late uncle is surely helping a lot.
Jaafar recently took to Instagram to share a clip from one of his rehearsals, recorded by his brother Randy, in which he's singing one of his original songs, "Hurricane." Sitting in the middle of the stage and belting the sweet tune, Jaafar managed to catch the attention of more fans on Instagram.
"All I wanna know is - WHEN ARE WE GETTING AN ALBUM?!?!?! That gift can't go to waste," commented one user.
Another added, "You sound so much like your Uncle Michael it's scary! Go ahead and do your thing," and a third one gave the young man a piece of advice:
"Don't let the world put pressure on you to be like your uncle; you are your own individual so be yourself."
CARVING HIS OWN MUSIC PATH
Jaafar not only has inherited his family's talent but also the drive to change the game and tread new territory in the industry. That is why he recently announced he will be using new technology to release his first studio album.
In an event at the Dolby Theater last October titled "The Reveal," Jaafar partnered with NASGO to announce his album will be "tokenized."
Talking a bit more in-depth about the blockchain process, NASGO's representatives explained that the creation of uniquely-branded digital tokens will allow a closer fan-artist relationship, and customers will have rewards such as branded merchandise, priority seating and early release of upcoming materials.
"By buying tokens, you become part of that artist. So, a lot of fans will be able to be part of my music. If I had a chance to be part of some of the artists that I grew up listening to, I would love to have done that! This is new, and I believe a lot of people will love this," Jaafar told EURweb.
Eric Tippets, a co-founder of NASGO, further explains,
"For an artist like Jaafar, the very biggest appeal is the ability to create a branded token as a means of connection and loyalty with your audience and following. Those who receive tokens can use them for swag VIP seating and the earliest possible access to new music. Without middlemen – such as recording labels – more of the money gets to the artist or athlete, and it gets there faster, in time to allow the artist to develop more material and to do it with the crowdsourced support of the audience that wants to buy and receive it."
Jaafar is very excited about the new technology and hopes fans will appreciate it too. He is set to release new music around New Year or early January.
JANET PROVING THE OLD GENERATION STILL GOT IT
As the only representative of the second generation of Jacksons still making music and touring around the world, Janet Jackson has proved that she still has the talent and energy and can easily overrun her nephews.
Janet, who was always under the shadow of her brothers, is finally being recognized by her groundbreaking contributions to the music world. At 52, Janet will be joining her brothers at the prestigious Rock & Roll Hall of Fame, making her the last Jackson to become an inductee.
She had been nominated three times before, and considering the impact of her career, her fans started to call out the Hall of fame for snubbing Janet.
Earlier this year, Questlove, co-founder of The Roots, shared a lengthy post stating that it was "criminal" that Jackson was not part of the Hall of Fame.
"As a voting member of the @RockHall its criminal that @JanetJackson has NOT been inducted yet," Questlove wrote. He continued, "32 years ago today #Control dropped AND CHANGED EVERYTHING: including her brother AND the mentor of her producers jimmy & terry."
After receiving the good news a few days ago, Janet took to her social to thank her fans for all their love and support.
Hopefully, her family, including nephew Jaafar, will be there when she gets officially inducted into the legendary venue.