Story of couple adopting 5 siblings as part of D.C. court's annual Adoption Day went viral in 2018
Karen and Tyrone Mack, a couple from Maryland, Washington D.C., adopted five children as part of the D.C. Superior Court's annual Adoption Day in November 2018.
Even though the couple had been raising the five siblings for a couple of years before the legal adoption took place, the date was very special for them, too, as it represented the end of the formal process.
The Macks live in a one-level house that has three bedrooms and one bathroom, which means that things might get cramped every now a then. However, the children, aged two to ten, live happy and together.
'It means we can be a family': Couple adopts 5 siblings https://t.co/OitmiBx0fG

— MSN (@MSN) November 26, 2018
THE MACKS STEPPING IN
All of them share their mother: Tyrone's niece. Unfortunately, she experienced mental illness and drug use, so she was not fit for the parenting job. The lady, who is the daughter of Tyrone's late brother, knew this, so she asked the Macks to take care of her children when she could no longer do it.
What an inspiring story. Tyrone and Karen Mack sacrificing so much to keep these children together. The world needs more people like the Macks. https://t.co/UkIfPy69b6

— Sean Farrelly (@sjfarrelly34) November 16, 2018
Tyrone and Karen revealed that having such a large family at 55 years of age was both exciting and intimidating. In the past, they raised six children during previous marriages, so it is fair to say that they were looking forward to having a quiet time.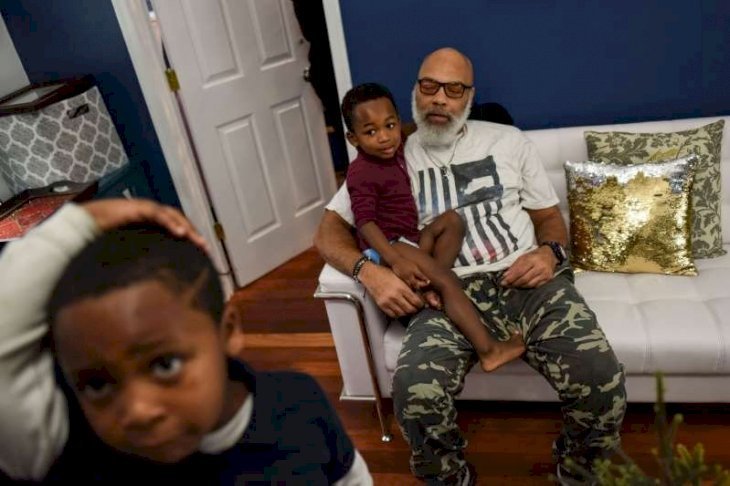 THE SIBLINGS TOGETHER
However, they knew that the children would have been split up in different foster houses had they refused to take them in. Tyrone pointed out that the most important aspect of the children was keeping them living under the same roof.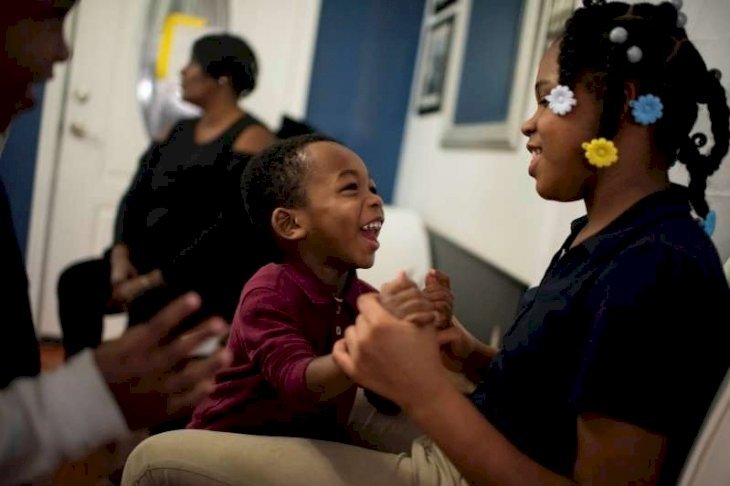 "So many people sit back and don't give their all to kids that are not theirs. But if we didn't step and take our place in their life, they wouldn't be society ready. And these children need it more so now because they are our future. They are our Congress. They are our president," admitted Tyrone.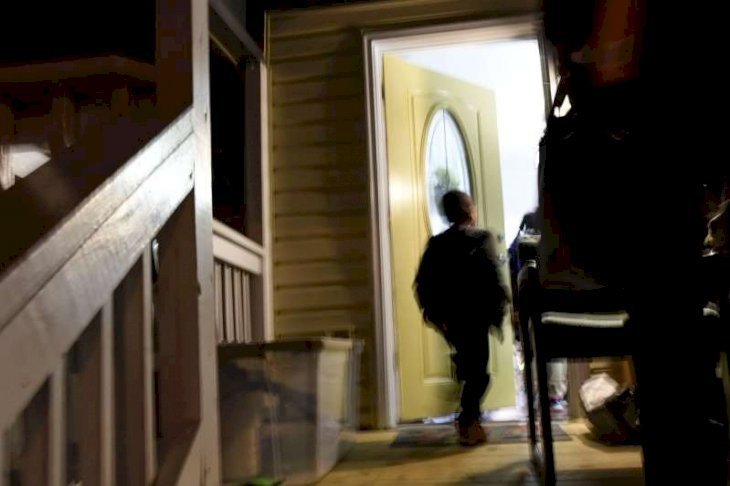 The couple set up a GoFundMe page seeking financial help regarding transportation. They revealed to having bought three different vans trying to find the best one to fit a family of seven, but the engine of the third one broke, so they were trying to raise enough money to get it fixed.
THE BARTLINGS
It is not the first time that an adoption story goes viral. A Virginia couple, Joe and Karen Bartling, had trouble conceiving after welcoming their biological son, Joel, but after trying IVF many times without success, they looked to adoption.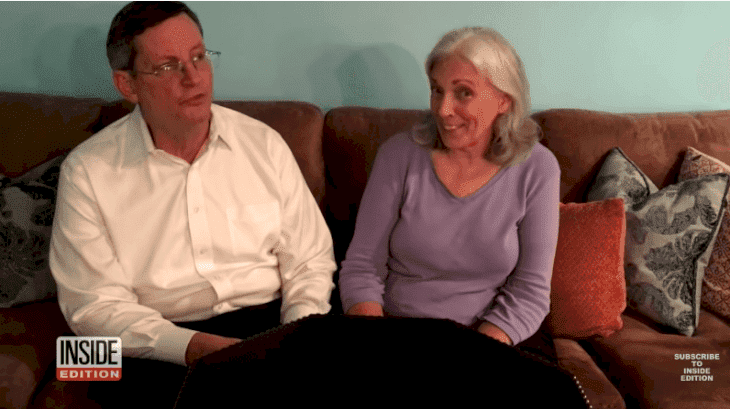 The couple's first adopted child was Hannah, a two-year-old girl born without eyes and abandoned at an orphanage in South Korea. After that, they adopted another blind girl, Jesse.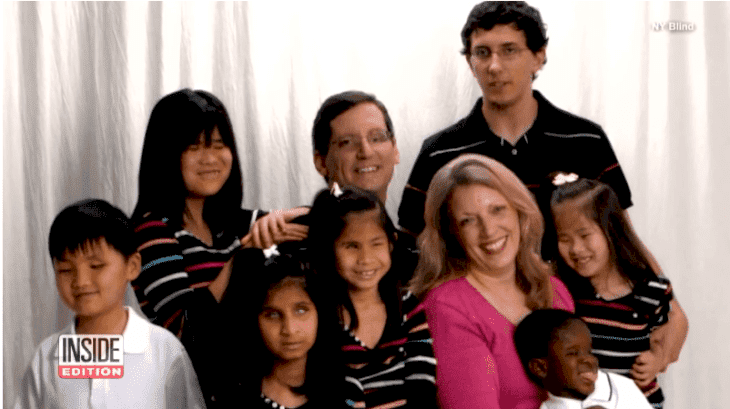 "After that, we became the go-to couple for the social workers and the agency when they had a blind child," said the wife. Later, the Bartlings adopted Abi, a third blind girl found in a trash can in India.
At the moment, Karen and Joe are parents to six children, and even though they all require special care, they have no regrets. "It's challenging but rewarding," admitted Karen Bartling.