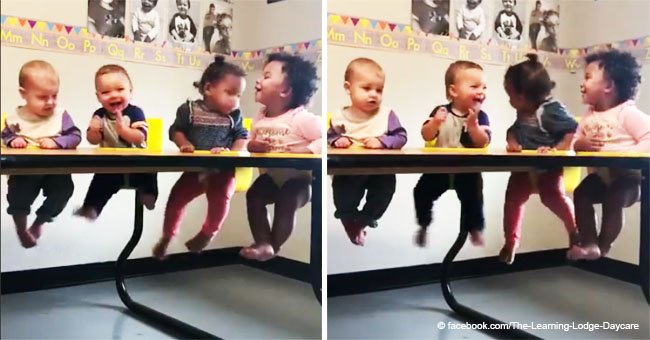 Heartwarming video of babies entertaining each other at Texas daycare went viral in 2018

Four babies at the Learning Lodge Daycare in Nolanville, Texas, became internet sensations after a video of them entertaining each other went viral in 2018.
In the clip shared to the daycare Facebook page, the four children were sitting in a table probably waiting for their meals. The two in the middle, a boy and a girl, couldn't stop moving their heads and bodies while laughing.
The second girl was not moving that much when the clip started but was quite thrilled by her friends' moves. Soon later, she copied them and joined the fun.
Finally, the second boy was a lot more cautious with his head movements, and even though he was not as excited as the rest of his friends, he was clearly having a good time, too.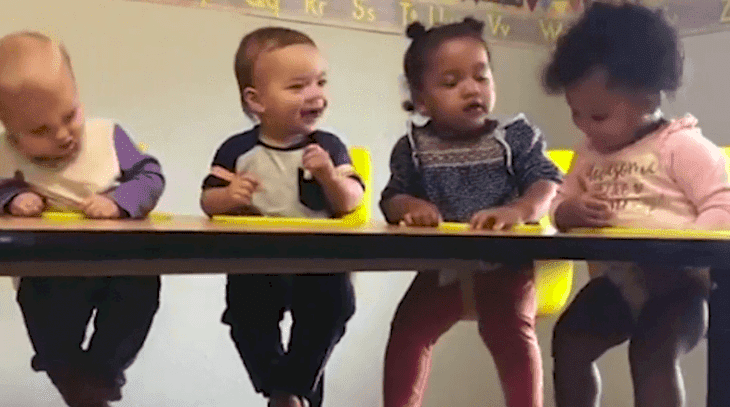 Source: Facebook/The Learning Lodge Daycare
As soon as that video hit Facebook, people took to the comment section to share their thoughts. One of them wrote "good vibes only," which was what the children probably got in mind. Others labeled them as "cuties."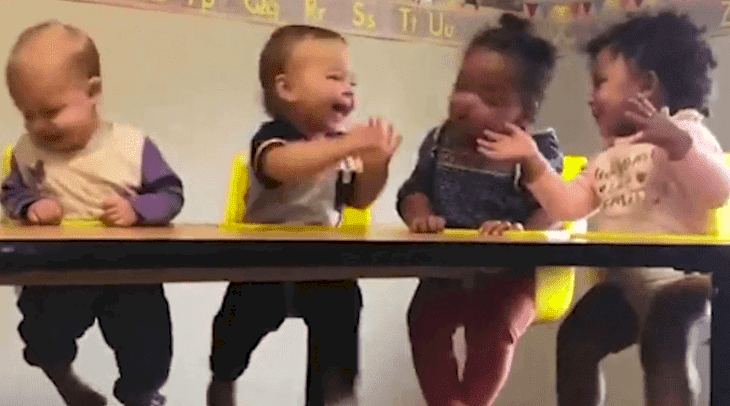 Source: Facebook/The Learning Lodge Daycare
Only two months after uploading the short clip, it got more than 19,000 views, 150 reactions, and 250 shares, proving that those four children made the day of several people.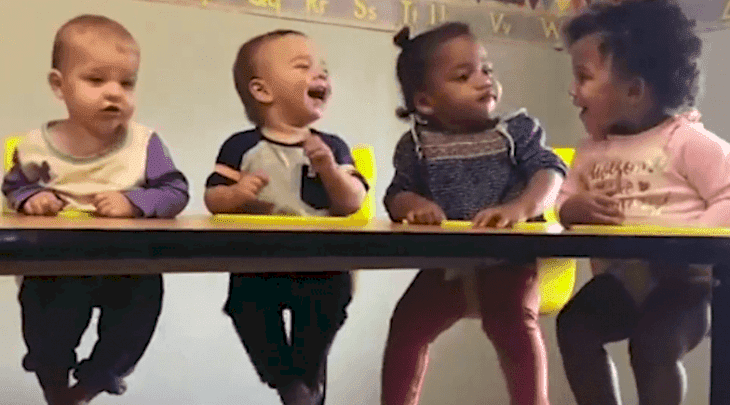 Source: Facebook/The Learning Lodge Daycare
Thankfully, those toddlers are not the only ones who melted people's hearts. Walter is not the only young boy who went viral over a reaction. A two-year-old swimmer apprentice also stole hearts and many laughs with his unique way of diving into the pool.
BELLY FLOP
Corina Casanova of Asheville, North Carolina, uploaded a video showing her and her two children getting ready to jump in the pool. The mother explained the little ones the proper way to do it and waited for them.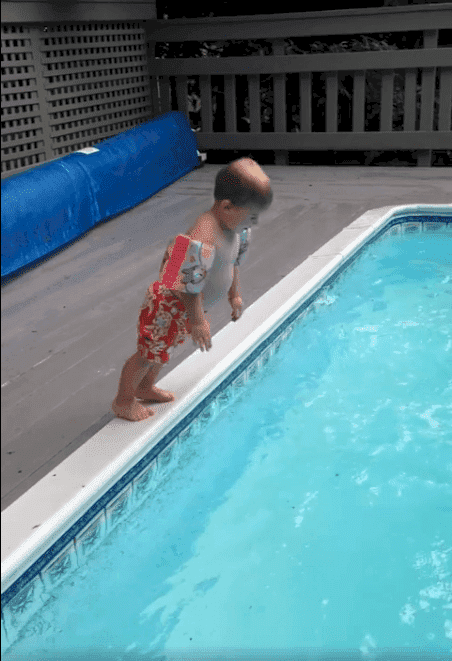 Source: Facebook/corinacasanova
The eldest son copied Corina and did it fairly well. However, then two-year-old Deacon just leaned forward into the pool, turning what was supposed to be a dive into an epic belly flop.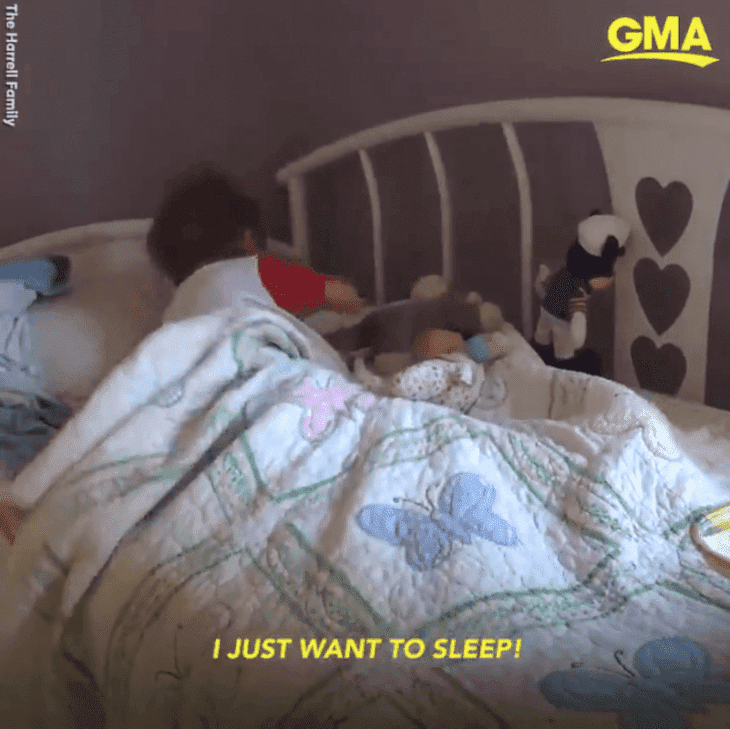 Source: Good Morning America
NOT A MORNING PERSON
In another hilarious case, a boy named Walter turned three, and his family thought that waking him up with the "Happy Birthday" song would be a great idea. However, they were completely wrong as the boy clearly is not a morning person.
As soon as his mother, his father, and his sister got in and started singing, the boy sat up in bed and pointed his finger at the group with an expression that set clear he was not happy at all.
Please fill in your e-mail so we can share with you our top stories!