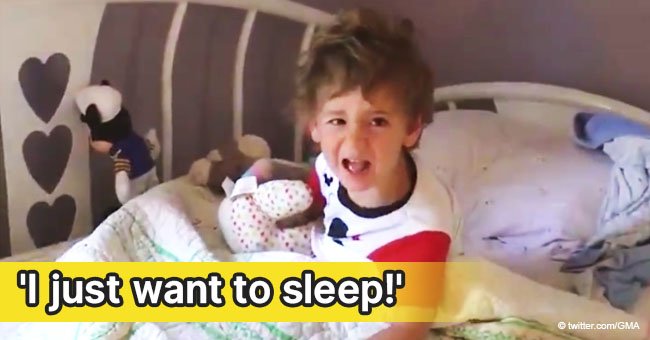 Cranky 3-year-old's reaction to family waking him up with birthday song still melts hearts

When Walter turned three, his family thought that waking him up with the "Happy Birthday" song would be a great idea. They were completely wrong.
The boy's family, from North Carolina, prepared breakfast for the boy and were so excited about his third birthday that they even recorded the entire moment. They got in his bedroom, and there he was, lying on bed peacefully sleeping.
As soon as his mother, his father, and his sister got in and started singing, the boy sat up in bed and pointed his finger at the group with an expression that set clear he was not happy at all.
NOT A MORNING PERSON
After screaming for a while, Walter said "Stop it! Stop, guys!" His mother, Meg, placed his favorite breakfast in front of him and, even though it attracted his attention for a second, it didn't do much to change his attitude.
"Good morning, Walter. We brought you breakfast in bed," said Meg, who was a lot more thrilled than her son, who punched the bed and said "Stop!" a couple of times again.
The boy's father intervened and asked what was wrong, right before his sister Daisy said, "It's your birthday!" In a very funny way, Walter replied, "I'm trying to sleep!" and went back to bed while his family laughed.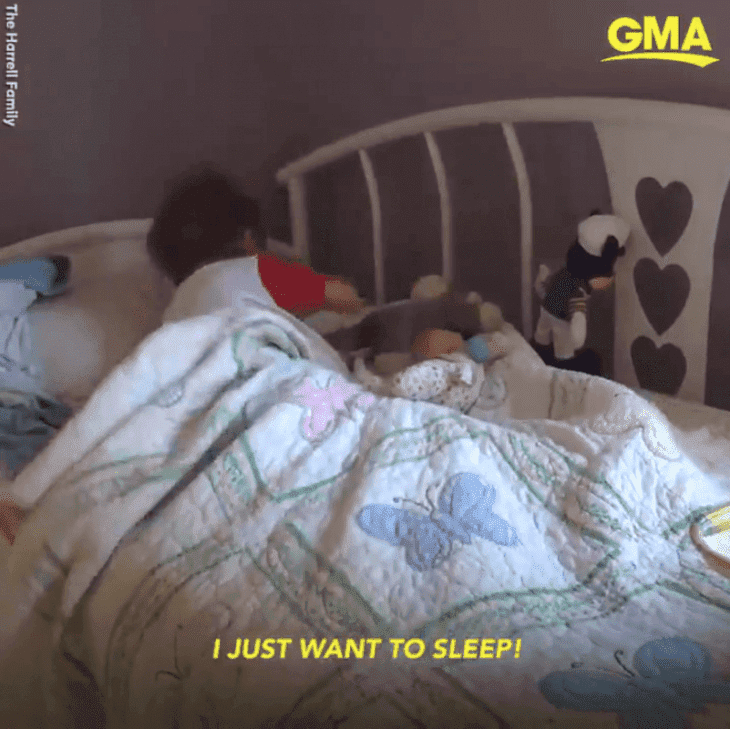 Source: Good Morning America
FAILED SURPRISE
"I never thought we would get that reaction. I thought he would be excited to have his whole family singing to him and his favorite breakfast," his mother said in an interview she had with "Good Morning America."
"I think every mom of toddlers needs to be reminded that other moms are imperfect as well. Seeing a birthday surprise fail kind of hits home with other families because things don't go as planned and it's OK," finished Meg.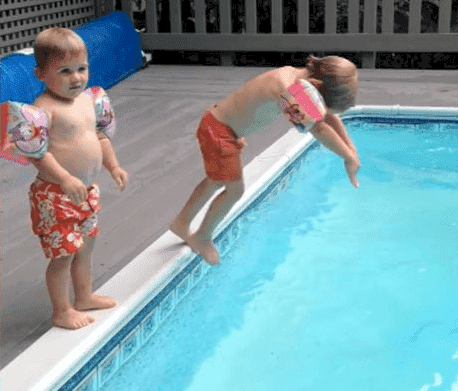 Source: Facebook/corinacasanova
ANOTHER VIRAL BOY
Walter is not the only young boy who went viral over a reaction. A two-year-old swimmer apprentice also stole hearts and many laughs with his unique way of diving into the pool.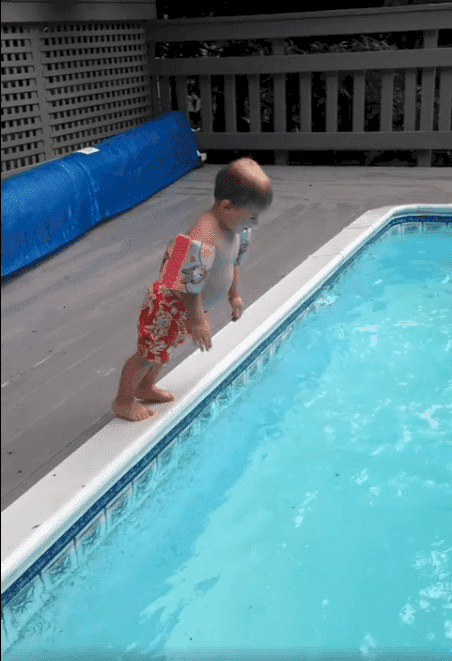 Source: Facebook/corinacasanova
Corina Casanova of Asheville, North Carolina, uploaded a video showing her and her two children getting ready to jump in the pool. The mother explained the little ones the proper way to do it and waited for them.
The eldest son copied Corina and did it fairly well. However, then two-year-old Deacon just leaned forward into the pool, turning what was supposed to be a dive into an epic belly flop.
Please fill in your e-mail so we can share with you our top stories!