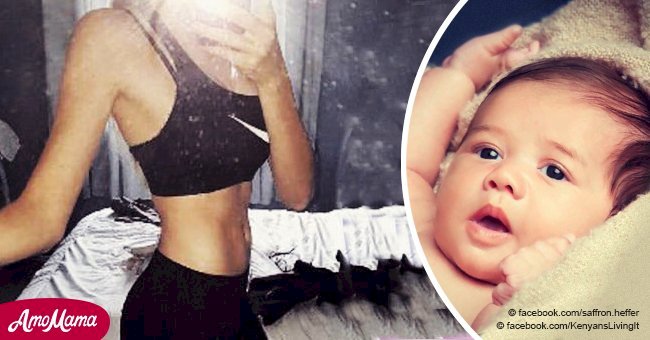 Teenager in disbelief when she finds she's 8 months pregnant and has no belly at all

An 18-year-old girl found out that she was expecting a child only six weeks before delivery due to a strange event.
Saffron Heffer, 18, was surprised when doctors told her she was 37 weeks pregnant. The teenager had no idea that she was waiting for a baby because she did not have a belly. It was not until the doctors turned her son that suddenly the giant lump appeared.
Saffron's mother, 46-year-old Melissa Heffer, suggested that she take a pregnancy test after noticing a strange line in her daughter's belly. It turned out positive and only six weeks later Oscar Heffer was born.
In shock, Saffron and her mother asked how it was possible if at first, her body did not show the slightest sign of being busy in giving life to a new human being. Follow us on Twitter @amomama_usa to learn more.
Apart from the pigmentation line, Saffron had no physical symptoms. She had gone to the gym and tanning rooms with complete normality. She blamed her menstrual delay on the pill, and her cravings for ice cream, lettuce, and strawberries on the offers at the grocery store.
An emergency appointment with the midwife confirmed that her baby was back to back inside the belly. After twisting him a little in Saffron's stomach, the giant belly simply appeared.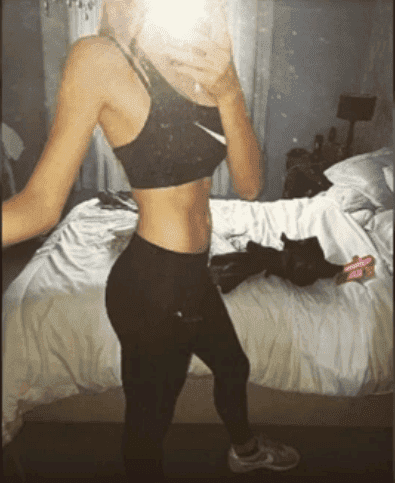 Source: YouTube/E Bites
From that moment she began to enjoy those unique sensations that women experience when they carry a baby inside their belly. "It was very strange to go from not having any kind of feeling to feeling every day his kicks," she said.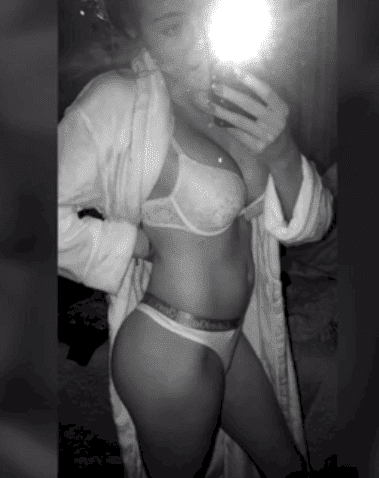 Source: YouTube/E Bites
"Personally I did not think it was possible not to know that you were pregnant until it happened to me," Oscar's mother told The Sun.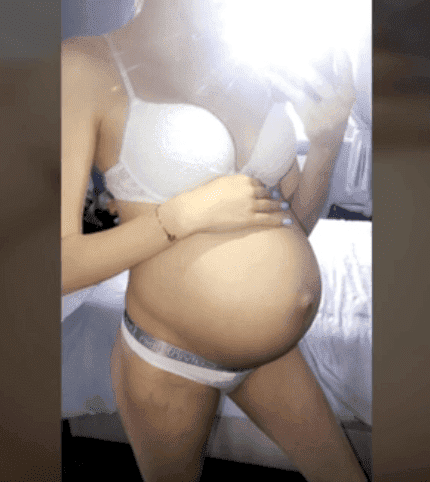 Source: YouTube/E Bites
After all, Saffron Heffer gave birth without complications: the little Oscar Heffer was born with a normal weight and no sign of having suffered during the months that his mother had not noticed her pregnancy.
If this girl's baby bump was almost inexistent, this other young woman's belly suffered just the opposite. Emily Catterall's slim figure went from a size 8 to a 14 in just a few months, after a condition made her develop a bloated stomach out of the blue.
After consulting with her doctors, and searching for alternatives, a test solved her problems. Her doctor diagnosed her with acid reflux and irritable bowel syndrome (IBS) and put her on two different types of medications to treat the conditions.
Please fill in your e-mail so we can share with you our top stories!