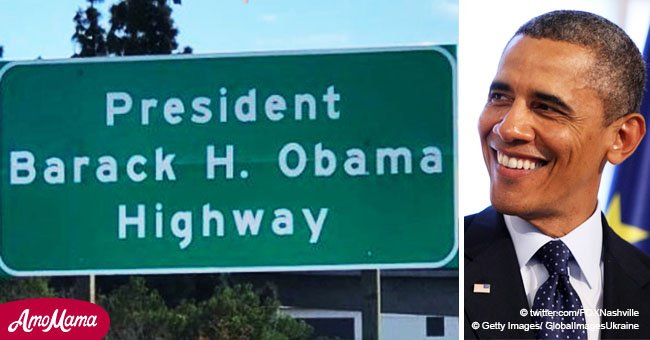 Los Angeles highway officially named after Barack Obama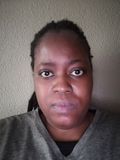 John Gallogly, a California Democratic activist, was the first to suggest to California State Senator Anthony J. Portantino the idea of renaming the CA-134 Freeway to "President Barack H. Obama Highway."
The Senator then took the idea to Sacramento. On Thursday, signs officially went up renaming parts of the highway to the former President's name.
On Thursday, California State Senator Anthony J. Portantino proudly announced that Caltrans had installed the new "President Barack H. Obama Highway" signs.
The bid to rename the CA-134 Freeway was initially announced by Portantino in September 2017. Read more on our Twitter account, @amomama_usa.
For more on this story go to our Twitter account @amomama_usa. It called for the stretch of the 134 Freeway between the Glendale (2) and Foothill (210) freeways to be renamed after former President Barack Obama.
This year in September, state lawmakers gave the final approval for the renaming. Community leaders set about raising money for Caltrans to make the changes at a fundraiser hosted by Portantino and the Pasadena Community Foundation.
The renaming of the highway honors Obama, who lived in Pasadena and attended Occidental College in Eagle Rock from 1979 to 1981. The Senator received outside offers to pay for the sign, but he chose to keep it local.
This week, signs were posted renaming a stretch of the 134 from State Route 2 in Glendale, through Eagle Rock, to Interstate 210 in Pasadena. Officials intend on having an official unveiling commemorating the former president and the newly renamed freeway sometime next year.
Speaking about the development, Portantino said:
"This is an exciting day for Southern California and it showcases our deep respect and appreciation for President Obama. The President has often mentioned his fond memories of living in Pasadena and attending Occidental College, so it was very appropriate to name the portion of the freeway he traveled after him. Our community came together to make this happen. It is an honor to be in a position to have helped facilitate this wonderful symbol of our collective respect for the grace and dignity embodied by our 44th President."
The Senator added:
"So many generous people can share in the accomplishment of this appropriate recognition of an inspiring, positive leader. I am very grateful to Caltrans for its rapid response to our community's generosity by installing the signs before Christmas. What a great way to bring in 2019. I hope to have a formal unveiling and program in the New Year to properly commemorate the President and our new freeway."
The current President Donald Trump has a 50-story apartment tower named after him. Trump Bay Street is located at 65 Bay Street in Jersey City, New Jersey.
It is located adjacent to the Trump Plaza apartment tower.
Please fill in your e-mail so we can share with you our top stories!