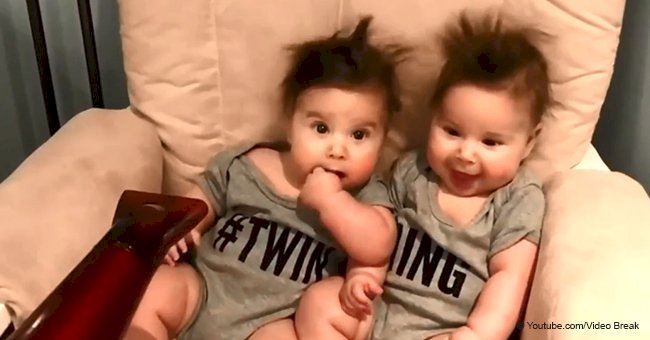 Adorable moment when identical twins grin & giggle while getting hair blow dried went viral in 2018
You can't help smiling after seeing the pure joy and happiness these identical twin girls derive from something as basic as having their hair blow-dried.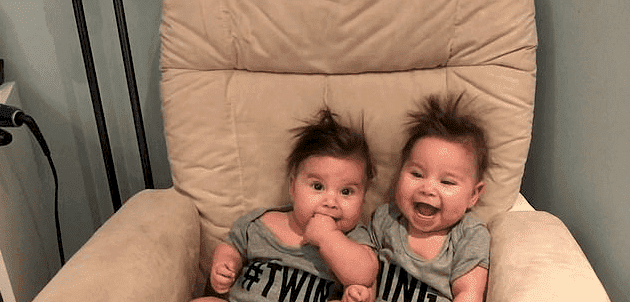 YouTube/Video Break
Children do bring light into a home, and it's a double delight when there's a set of adorable identical female twins. The heartwarming and hilarious clip found below was filmed in Borehamwood, Hertfordshire and features the two five-month-old infants lighting up like a Christmas tree.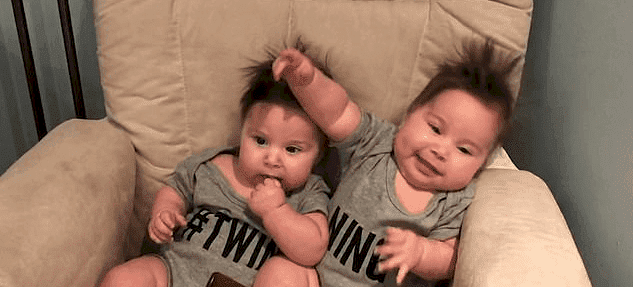 YouTube/Video Break
The two grinned and giggled as their mom blow-dried their hair. Their outfits also add to the awesomeness of the video. The twins are clad in matching gray onesies that together spell the word #twinning.
The two infants, seated comfortably on an armchair, giggled in delight as their mom turned on the hairdryer. They apparently thought it was some fun game, and not mommy ticking off another chore on the list.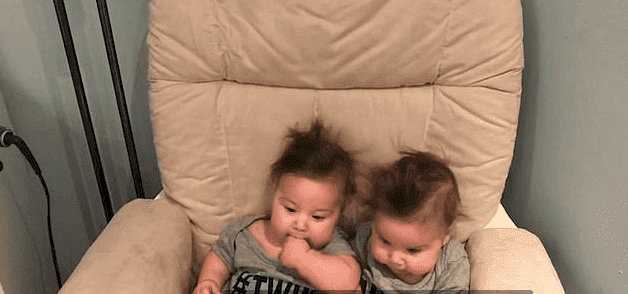 YouTube/Video Break
The twin on the left happily chewed on her hand as the wind breezed through her hair, and all the while, her eyes were wide open in astonishment.
Her sister also had on a similar expression, and when they got over their surprise, the twins sat back in their huge sofa, smiling throughout the experience. When one of them tried to reach for the appliance, their mother pulled it back and went on with the drying.
The pair continued to enjoy the activity and bask in the warmth of the air from the hairdryer. The clip was posted on November 25, 2018, with the caption:
"Just a typical Saturday night in our house, giving our identical twin girls a blow dry which they absolutely love."
DANCING TWINS
Twins can be an absolute delight, and there are more than enough viral stories on the internet to prove it.
In 2017, two adorable 11-month-old twin girls were filmed dancing to daddy's guitar while they enjoyed a serving of peas in their high chair. Talk about having fun when you're eating healthy!
MISCHIEVOUS TWIN BOYS
In 2017, two-year-old twin brothers, Andrew and Ryan Balkin, went viral after their father posted a hilarious time-lapse video of their bedtime shenanigans.
The mischievous toddlers can be seen getting up after their parents put them down to sleep. They wait until the door is locked and then crawl out of their beds for some sneaky fun.
Their party mostly involves them chatting on the sofa, throwing pillows at each other, stacking every pillow they could lay hands on, and rolling around in their creation.
Please fill in your e-mail so we can share with you our top stories!