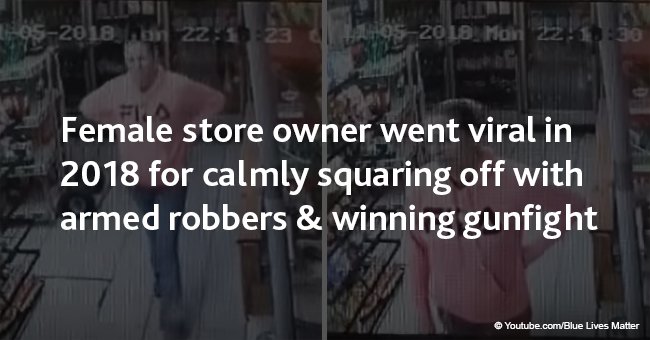 Female store owner went viral in 2018 for calmly squaring off with armed robbers & winning gunfight

Two masked men tried to rob a liquor store and pointed a gun at the female owner. A CCTV clip shows how she calmly fights off the armed men and wins.
A CCTV clip of an armed robbery was posted on social media and quickly went viral because of how the owner handled the situation. The footage showed two masked and armed men aggressively entering First Stop Liquor Store in Cullen, LA at around 10 pm. The two came in with a gun already raised, when the female store owner just looked at them very calmly, and even tried to unmask one of the men.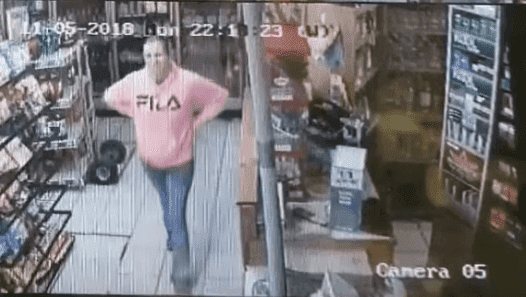 Source: YouTube: Blue Lives Matter
The robbers shot the lady's leg, after attempting to get a cash bag from behind the counter, then made a run for it. Meanwhile, the store owner reached for her own .45 caliber pistol and tried shooting back at them. She remained, however, extremely calm throughout the happening.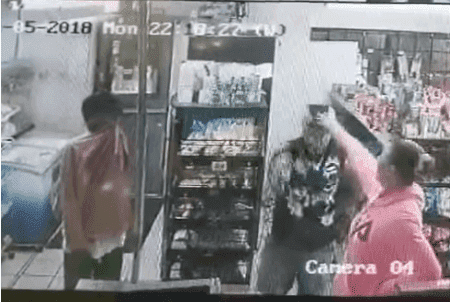 Source: YouTube: Blue Lives Matter
According to an employee, the owner and brave woman, Sahim Hassan, did not show the robbers that she was scared. She even uttered a few words before trying to pull out one of their masks. She said,
"If you're gonna kill me, I want to see your face."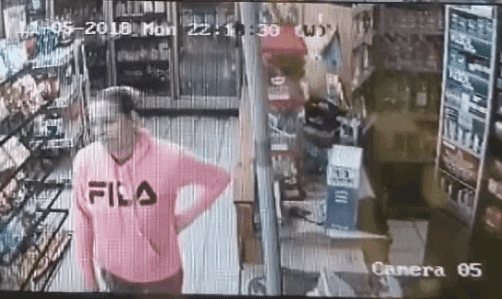 Source: YouTube: Blue Lives Matter
The employee also disclosed that there were unsuccessful attempts to break into the store twice in the weeks before. Perhaps the men have been eyeing the store for a long time now. Fortunately, the robbers left evidence at the scene of the crime – slippers and a jacket, which have yet to be DNA tested.
Similarly, an incident of an attempted robbery happened on Tarpon Springs, Fla when an 82-year-old woman fought the robber. Certainly, people have grown to be braver and more aggressive. We should still always remember that our lives are much more important than any fungible good; we should never risk it because it can never be replaced.
Please fill in your e-mail so we can share with you our top stories!