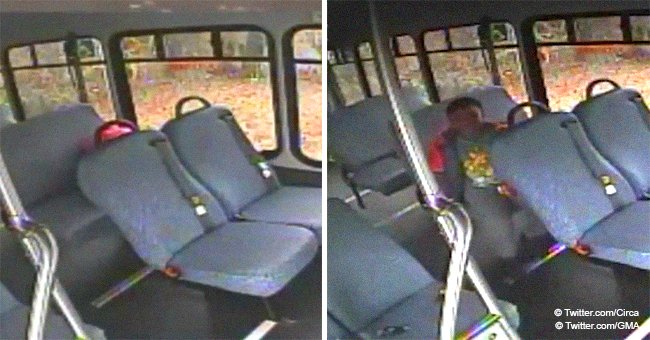 Harrowing video shows 5-year-old boy crying for help after being left alone on locked school bus
A heartbreaking video of a five-year-old boy left all alone on an empty school bus has gone viral on the internet.
The video itself is extremely difficult to watch, featuring a five-year-old boy from Chattanooga, Tennessee, who woke up alone in a locked and empty school bus.
According to Uneisha Bradford, mother of the little boy who was locked up, his son was supposed to be heading to aftercare through a Special Transit Services bus.
After watching the video of her son on the surveillance camera of the bus, she was crying and terrified that someone could actually forget a child inside a bus.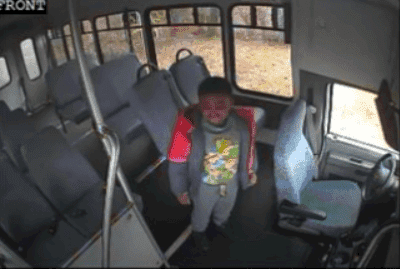 Source: Twitter / ABC
The video shows children exiting the bus after it arrived at the Chambliss Center for Children. However, there was one child who was asleep by a window, just one row behind the bus driver.
According to the children's center's director Philip A. Acord, the STS driver did not do a thorough check of the bus after the children left, as she was supposed to do.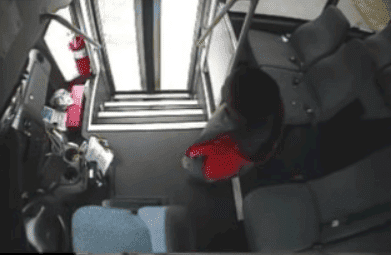 Source: Twitter / ABC
Likewise, the Chambliss teacher who was also supposed to double-check also did not.
Our teacher's supposed to walk-through [the bus.] ... Their explanation [was] she looked under the seats and said she looked for legs and book bags and didn't see anything. When the driver gets back to the STS [Special Transit Services lot] and she parks her bus, she's supposed to get up and go back again.""
Instead of following protocol, the driver walked away from the bus to end her shift. That was when the young child woke up shortly after.
He spent 10 minutes crying and trying to open the door, finally being able to get off the bus. He was then seen wandering around the parking lot until he was helped out by a stranger.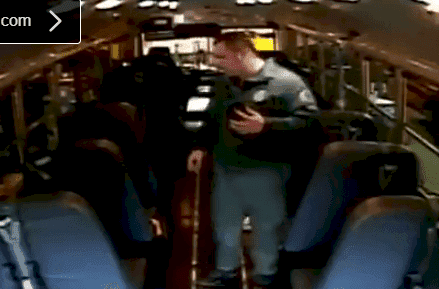 Source: Twitter / ABC
The driver has now been suspended by the Special Transit Services due to the on-going investigation, and the Chambliss worker was also put on probation and relieved of her "bus catcher" duty.
To make sure this doesn't happen again, bus monitors are also to undergo another round of training. However, most importantly, Bradford's son was not hurt in the incident.
Please fill in your e-mail so we can share with you our top stories!