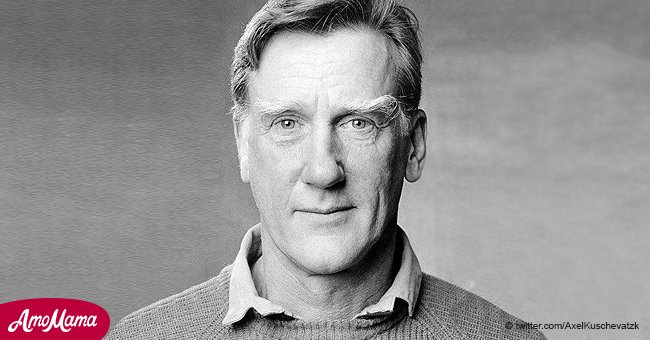 Veteran Hollywood actor Donald Moffat dead at 87

Donald Moffat, one of the oldest veterans when it came to the entertainment business, has recently passed away at the age of 87.
According to his daughter, Lynn Moffat, the actor drew his last breath on Thursday, December 20, 2018, from complications of a stroke.
As reported by The New York Times, the late star was most famous for his roles on the film "Clear and Present Danger" and Broadway's "The Iceman Cometh."
Follow us on our Twitter account @amomama_usa to learn more.
A RICH YET SOMEWHAT DISCREET CAREER
Although he appeared in several productions during his five-decade career, Moffat's name may not sound familiar to many people, but they would certainly recognize him upon seeing some of his pictures.
Moffat reached the peak of his career in the 70s and 80s, but it slowed down quite a bit after 2005. By then, he had appeared in over 60 television projects, 70 films and around 80 plays.
MOFFAT'S LOVE FOR THE RED, WHITE AND BLUE
His name was never one to be announced in bright lights, and only serious movie aficionados may be aware of Moffat's work, but the reality is that he starred in several hit movies, such as "The Thing" and "The Right Stuff."
Moffat was described as a 'naturalized, thoroughly Americanized Englishman' who had lost his British accent several decades ago, and his daughter claimed that moving to the U.S. at the age of 26 was 'the realization of a dream' to him.
According to Lynn, two of the reasons that drove her father to leave England was his hatred for the British class system and his deep love for Americans, whom he met while living in Devonshire as a child.
The actor passed away just a few days away from his 88th birthday, which would have taken place on December 26, 2018, but he wasn't the only star who died on Thursday.
THE END OF AN ERA
Audrey Geisel, the widow of Dr. Seuss, also passed away on December 20, at the age of 97. After the death of her husband in 1991, she became responsible for overseeing all the projects associated with his work.
The news of her death was shared on Facebook through Seuss Enterprises official page, where fans could see a drawing of the Cat in the Hat shedding a tear next to a heartfelt message.
Please fill in your e-mail so we can share with you our top stories!