102-year-old granny set the record for oldest person to skydive in a glorious video
You only live once, and a 102-year-old woman decided that she'd be living her best life this year. 
Irene O'Shea from Athelstone, Australia, went skydiving for the first time back in 2016 for her 100th birthday. This year, she set a new record. 
She became the oldest skydiver in the world. Read more on our Twitter account @amomama_usa and scroll down to watch the adorable video. 
Her skydiving instructors simply love O'Shea and describe her as "an absolute joy to have in the drop zone."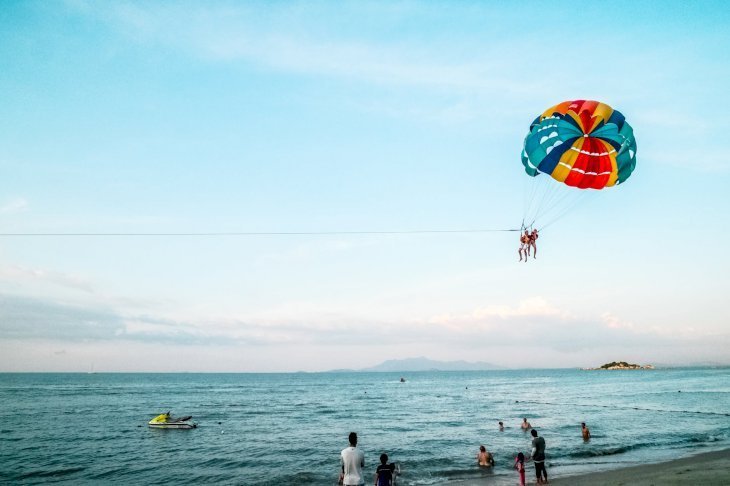 She combined her skydiving this year with a worthy cause – raising awareness and funds for the Australian Motor Neurone Disease Association. 
It's a cause close to O'Shea's heart as she lost her daughter to the condition a few years back. 
To remember her daughter, O'Shea jumped from 14,000 feet with her instructor and a paramedic; not that she needed it. 
Watch a 102-year-old woman skydive and break a world record! https://t.co/ZhUiqW8W2S pic.twitter.com/eDyCnkicnh

— Getaway Magazine (@GetawayMagazine) December 14, 2018
O'Shea looked adorable in a knitted sweater as she prepared to fall back down to Earth at 136 miles per hour. 
All her loved ones, including her grandchildren and great-children, were waiting for O'Shea on the ground. The Skydiving school also confirmed: 
"Irene and Jed completed a smooth, beautiful freefall, falling at 220kph through wispy clouds, before a smooth parachute opening." 
Australian woman becomes the oldest person to skydive at 102 years old & all for a fantastic cause! https://t.co/w7FNUXq6Li pic.twitter.com/7ySJqLy1VZ

— 106.1 BLI (@1061BLI) December 14, 2018
In the two years that O'Shea has been skydiving, she's raised nearly $12,000 for the Motor Neurone Disease Association. 
The Skydiving association also did their part by creating a GoFundMe page on O'Shea's behalf. They hope to raise $10,000 and have already received $2002 from 59 people in 18 days. 
Woman, 102, breaks record for world's oldest skydiver https://t.co/sJos0yjxkT pic.twitter.com/KxSEHo3X4W

— Xeni ❤️‍🔥 (@xeni) December 12, 2018
When a reporter later asked if she's an adrenaline junkie, O'Shea replied: 
 "As far as I'm concerned I'm the same as everyone else, just a normal person. I lost my daughter to that terrible disease ten years ago, and I miss her."
She doesn't believe that she's an adrenaline junkie, just a person trying to get the most of life, and skydiving happens to be her passion. 
RECORD-BREAKER: This 102-year-old woman became the oldest skydiver in the world with a charity jump from 14,000 feet after losing her daughter to Motor Neurone Disease. https://t.co/xgphGZLYau pic.twitter.com/3v0vcefgcq

— ABC News (@ABC) December 10, 2018
People who want to follow in O'Shea's footsteps but aren't as brave can perhaps start with base jumping instead of skydiving. 
Where skydiving involves jumping out of a moving aircraft, base jumping is jumping from non-moving objects, such as a building, bridge, or cliff.