Boy notices man snatching little brother and quickly springs into action (video)
A viral video shows a man attempting to kidnap a little boy right outside his father's store. Luckily, the older brother realized what was happening and saved his little brother in time.
In China, in the city of Fenggang, Guangdong province, a man who was an alleged kidnapper tried to grab a boy but was stopped by the child's older brother.
A surveillance camera luckily captured the tense incident. The video of the alleged abduction was uploaded on YouTube and has gained attention since.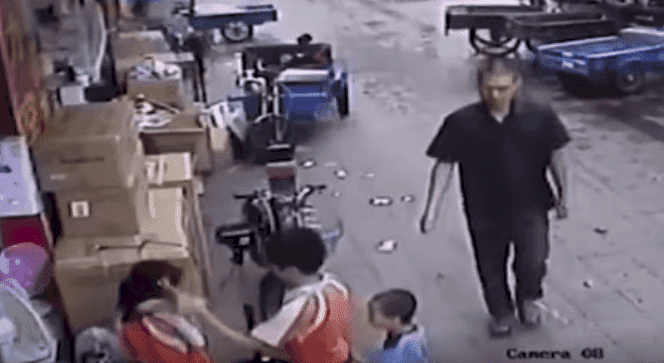 Follow us on Twitter at
AmoMama USA
for more details and updates.
The two boys were playing outside their father's store when a man in black suddenly grabbed the youngest boy by his chin. Seconds later, the man took his hand and casually walked away taking the boy with him.
By that point, the little boy was already panicking and was shouting. It was a good thing that his older brother was quick to take action.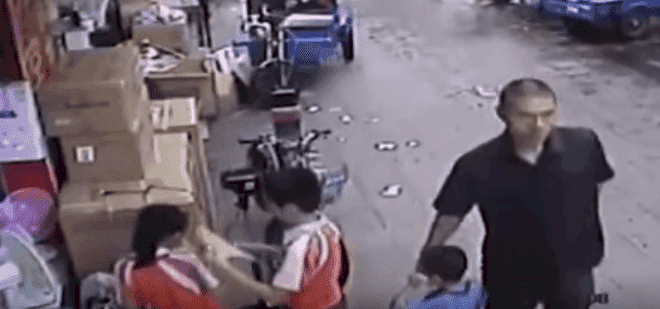 He dropped the paper plane they were playing with and ran towards his brother. They both struggled for a bit, but the older boy successfully grabbed his brother and took him away from the stranger.
According to a KanKan News via the Sun, the boy's parents learned about the incident and were quick to file a police report. They used the surveillance footage as evidence.
It wasn't long until the stranger, later learned as named Zhu, was taken into police custody for questioning. Allegedly, Zhu claimed he was only "playing with the child."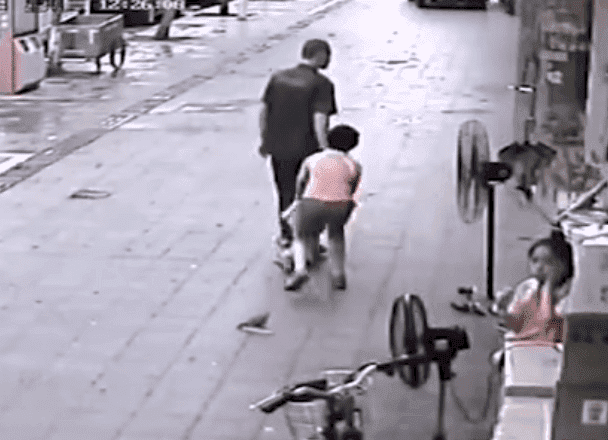 The Mirror
confirmed
that the children were playing right outside their father's appliance store when the incident happened.
The father named Luo shared clips of the footage and wrote, "This blatant human trafficker tried to take my youngest son right out of my store!"
He continued, "Fortunately, my oldest son saw it. Otherwise, it would have been tragic."
This would not be the only hijacking-attempt incident that became viral. In Taiwan, a 33-year-old man was arrested on kidnapping charges after he tried to grab a seven-year-old away from her mother. Later on, during questioning, the suspect claimed it was a case of "mistaken identity."
In another case, this time in Brooklyn, a man also tried to kidnap a three-year-old boy sitting right outside his parents' stoop. Luckily, the mother went out just in time to confront the suspect, which drove him away.