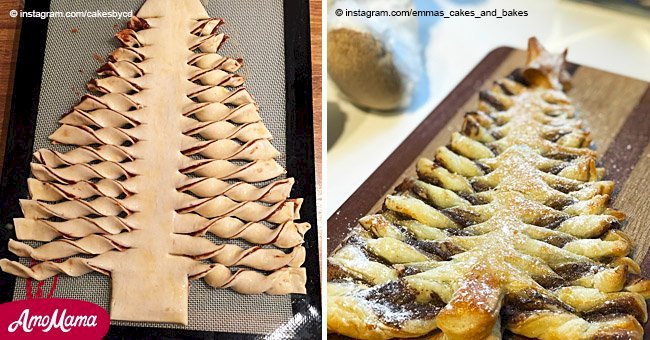 How to make an amazing Christmas cake with only 3 ingredients
This season, you can wow family and friends with this four-ingredient cake recipe.
It's the season of presents, gift-exchanges, colorful lights, and most importantly - sweet treats.
Usually, creating the best food for the season brings to mind a time-consuming kitchen run.
Follow us on Twitter for more @amomama.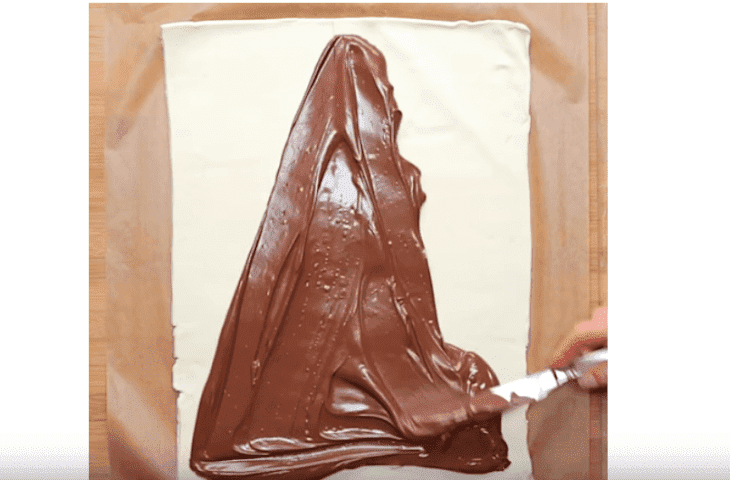 Source: YouTube/ Twisted
With this simple and quick recipe, however, you'll be able to sit back and fill your tummy in no time.
You'll need the following:
2 sheets of puff pastry
50g/ 4 tablespoons of Nutella
4 tablespoons of raspberry jam
1 egg yolk.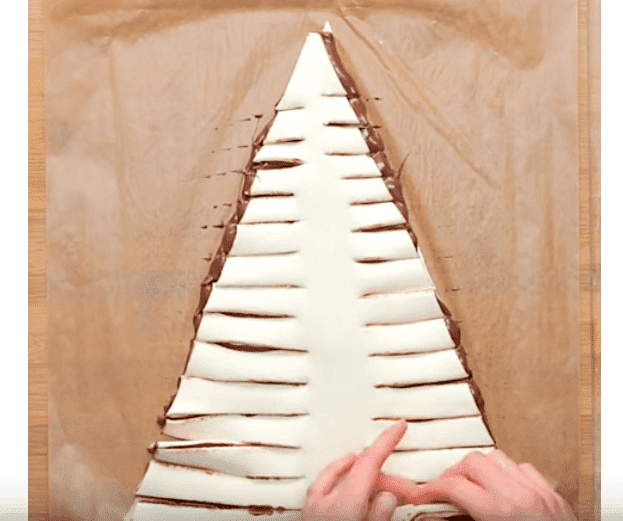 Source: YouTube/ Twisted
Instructions:
1. Spread out one sheet of puff pastry on a baking tray.
2. Place the Nutella onto it in the shape of a triangle.
3. Cover it with the second puff pastry sheet. Cut the sheets into the shape of a triangle.
4. Cut lines along both sides of the triangle to create branches. Make sure they're even incisions about 1/2 inch apart. Leave the middle (trunk) unbroken and the top uncut.
5. Using your fingers, take each piece (branch) and twist them gently into a loose spiral.
6. Brush the whole tree with the egg yolk. Then place it in the oven at 180C/350F for 20 to 25 minutes.
7. Take it out and dust with icing or powdered sugar.
8. Eat to your tummy's content and be sure to share with others.
In the spirit of giving, you may want to create a bit more than the wonderful Christmas cake.
How about some three-ingredient cookies to match your simple but delicious cake.
You will need:
3/4 cubs of butter
1/2 cup of extra fine sugar
2 1/4 cup of all-purpose flour.
Raw or large granulated sugar to coat (optional).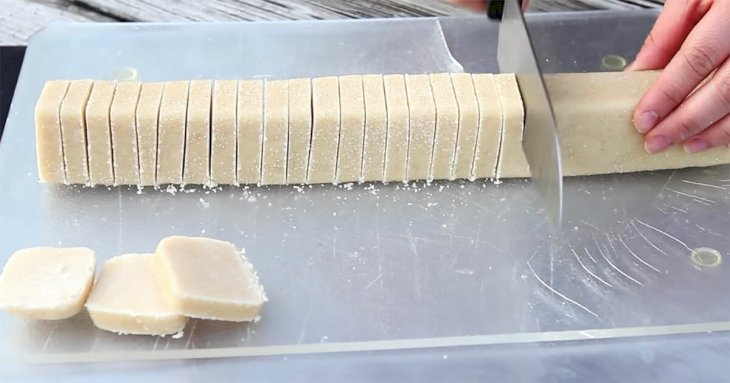 Source: YouTube/ Newsner
Instructions:
1. First, mix the room-temperature butter and the sugar together. Add the flour throughout this process.
2. Blend all three until you attain a crumbly mixture.
3. Remove them from the mixer and lay it out on a counter. Create a dough with your hands.
4. Pour some sugar onto baking paper. Roll the dough into a cylinder over it.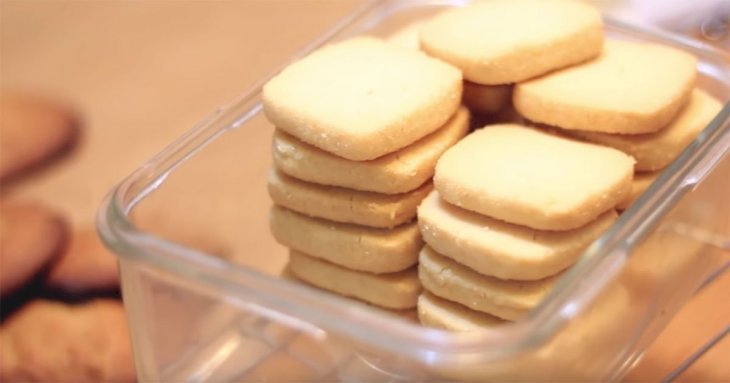 Source: YouTube/ Newsner
5. Wrap the dough in cling film or saran wrap and place in the refrigerator.
6. Come back after half an hour. Cut the dough into slices about 1 cm thick.
7. Lay these on an oven tray. Bake at 320°F for 20 minutes or until golden.
8. Let cool then dig in or store in a container to serve to guests later.
Share this recipe (or just share the food) with family and friends to help ease the hustle of Christmas meal preps.
Please fill in your e-mail so we can share with you our top stories!