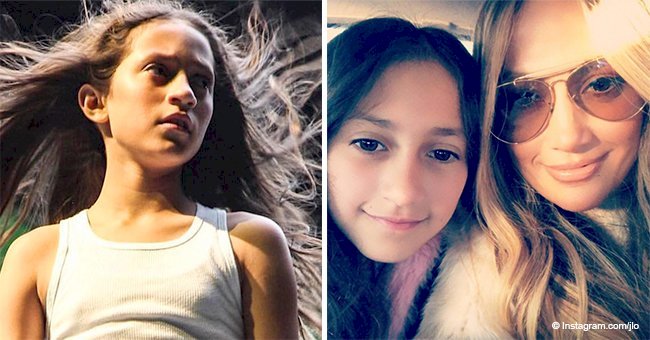 'Beautiful clone!': Jennifer Lopez's daughter is dancing and singing in mom's new music video
Little Emme is not so little anymore. Jennifer Lopez's daughter is her total mini-me in a new music video, and she's giving it all she's got.
Lopez recently released the video for her latest single "Limitless," and she has a special guest appearance on-board: her daughter, ten-year-old Emme.
"Limitless" is the song for Lopez's new movie "Second Act" and the video, which marks the singer's directorial debut, is about female empowerment and breaking barriers.
Emme, Lopez's daughter with her ex-husband, Marc Anthony, looked like the perfect mixture of her mom and dad as she danced and sang on set.
The video features several women, including Lopez and her daughter, battling the forces of nature to create their storm eventually.
According to the singer/actress, the video's central message is:
"I am worth something. I have value. I am equal. I am limitless."
Emme's character is Lopez's inner child, and the little girl mirrors her mother's actions, but she delivers with such talent that it's clear the apple did not fall too far from the tree.
Like J-Lo, as she's fondly called, Emme dons an oversized jacket and pants while fighting off the elements to climb a cliff.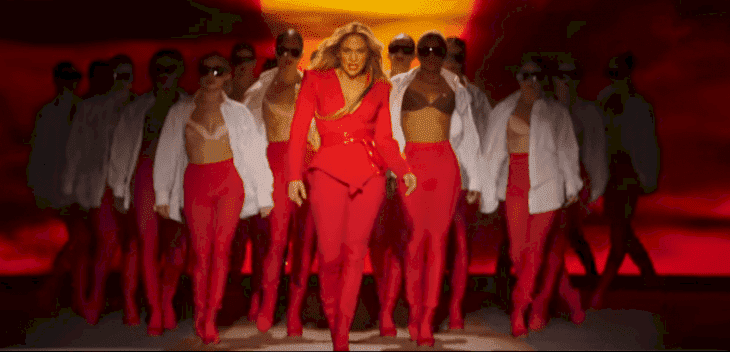 YouTube/Jennifer Lopez
In another scene, she wears the same red suit as her mother and proves that the gift of dance runs in the family.
During an appearance on "Good Morning America," Lopez gushed proudly: "She did it, and she did not give up. [She] is my favorite thing about the video."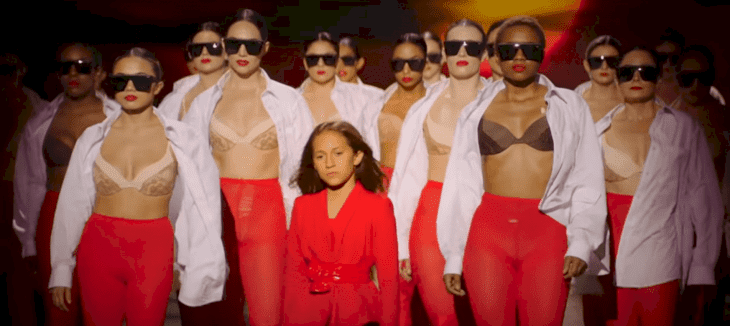 YouTube/Jennifer Lopez
In one of her behind-the-scenes clips on Instagram, the 49-year-old added:
"The minute you're born a woman, we know it's an uphill battle. You're fighting the elements. Emme really is representing that inner child. She's not a separate character from me."
Earlier this year, Emme displayed incredible talent when she performed to her mother's songs during a dance recital.
In the concert also were Natasha and Ella, the daughters of Alex Rodriguez, Lopez's current boyfriend.
Emme and her twin brother, Max, are Lopez's only children and the multi-award winning entertainer is a doting mom despite her busy schedule.
She and Rodriguez still make sure to spend quality family time with the children together.
Please fill in your e-mail so we can share with you our top stories!