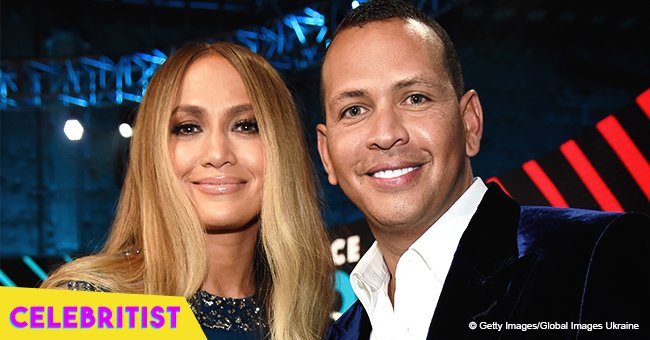 Jennifer Lopez, 48, and Alex Rodriguez, 42, pose with their children at home in recent photos
Alex Rodriguez and Jennifer Lopez, who have been in a romantic relationship since February 2017, shared photos with their children on social media.
The former baseball player's photo was posted on June 12, and it showed him and Jennifer sitting on a couch with her daughter, Emme, and his two daughters, Ella and Natasha.
While Alex was holding one of the girls on his lap, Jennifer was doing the same with another. The third lady was sitting next to the singer very close to the rest of the family. For the caption, Alex wrote that they had a Taco Tuesday.
The items on the table in front of the family set clear that as there was a plate with leftovers, another plate with a taco, and a cup of water.
Jennifer's post was shared one day later, on June 13. The image showed her two children, Emme and Max, and one of Alex's daughters. All of them, including the couple, were wearing pajama-like outfits.
Emme was sitting on her mother's lap while hugging her tight, Alex was hugging Max, and Ella was sitting on her father's lap smiling for the camera.
Those photos were uploaded a couple of days after the singer was interviewed by Good Morning America, where she revealed many details about her life, her future, and her relationship with Alex.
During the interview, Jennifer confessed that, as any other woman, she was aging. The singer added that women were multi-taskers and that they could do anything as long as they can put their minds to it.
Apart from that, Jennifer hinted that she was planning on releasing a 'secret package thing' next year. Even though she didn't want to reveal details about it, she said it was for the skin and 'some other things.'
Finally, Jennifer revealed that the song El Anillo (The Ring) was not a marriage request to Alex. She added that they were good the way they are and that they would do things at their own pace.
Please fill in your e-mail so we can share with you our top stories!