Here's what Christmas favorite 'Jingle Bells' is really all about
As we celebrate the festive season we will come across the song "Jingle Bells." However, it's believed that the song wasn't written to celebrate Christmas.
Instead, the track written in1857 by James Pierpoint is actually an American classic about Thanksgiving. It also used to have a different title. 
​​​When "Jingle Bells" was created, it was actually called "One Horse Open Sleigh." However, because a number of the lyrics are about having fun in winter, many people in Britain often tend to ignore half of the words when they sing it.
The original lyrics are ignored in order to give the song a Christmas feel. That's why the track was changed to "Jingle Bells" at some point.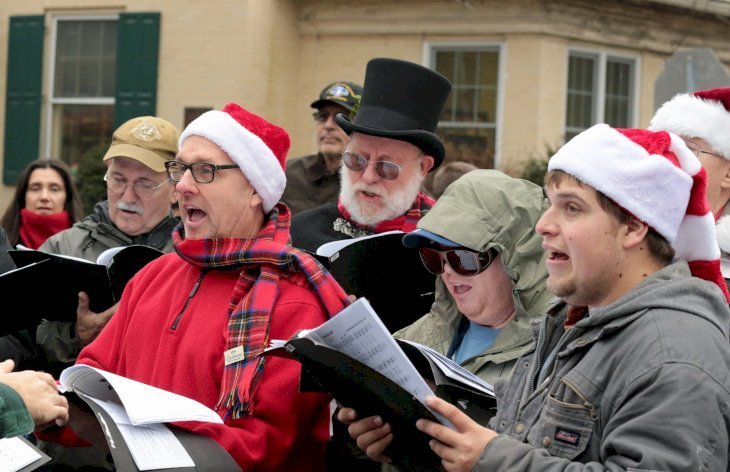 For more on this story go to our Twitter account @amomama_usa. Another source revealed that the song wasn't a jolly family song but a drinking song instead.
It's also believed that it was written by a "jerk" named James Pierpoint on the banks of the Mystic River in New England, just upstream from Boston, in Medford, Mass in 1857.
Walking on High Street will lead you to Rosetti Optical where you'll find a plaque, which reads "Jingle Bells composed here." In 1850, the Simpson Tavern used to be there and that's where Pierpont wrote the original song.
The professor of literature at Boston University and vice-president of the Medford Historical Society, Kyna Hamill, revealed the origins of the famous festive song.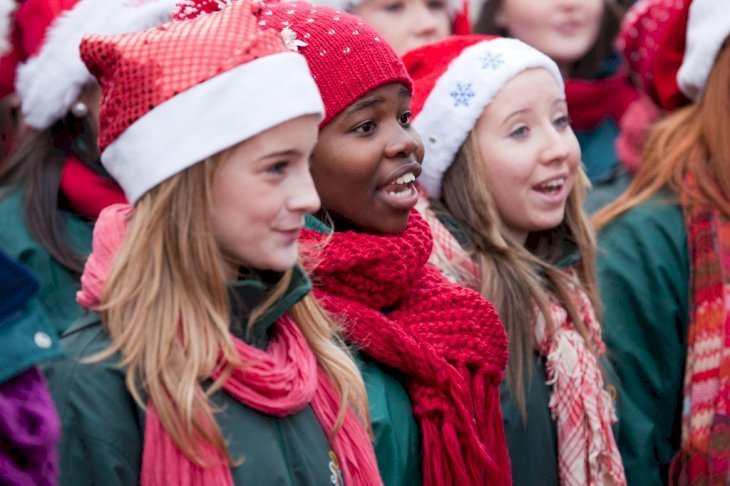 Hamill shared:
"Medford is home to a series of sleigh races that used to occur on a street called Salem Street, and because of this event, which pretty much happened in the middle of the 19th century, these sleigh races — which you could pretty much call drag races  — down this street was one of the most popular events."
The professor stated that "Because of that, the influence and inspiration of the song, we believe came from those races." She also shared that Pierpont was "kind of a jerk" who "would leave all of the time."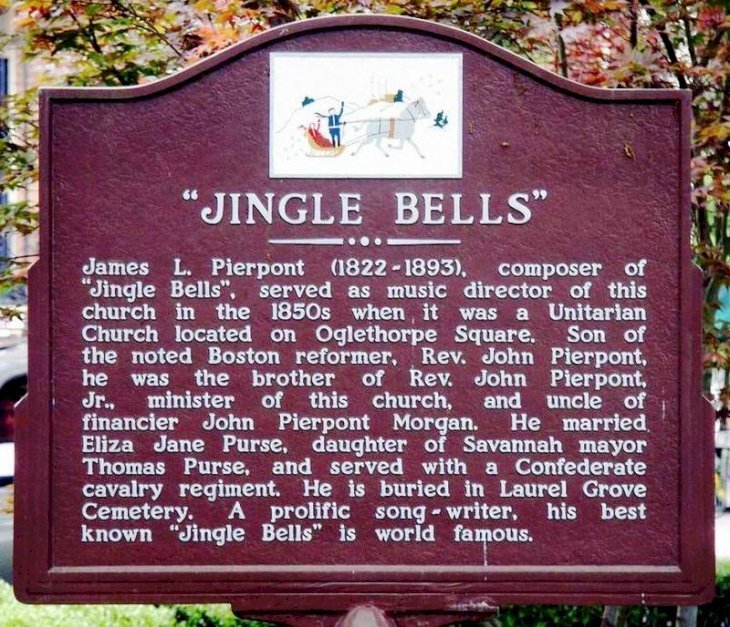 Hamill explained that he would go out "west to try to make his way with the gold rush. He went all over the place and left his wife with his father." When his wife passed away he remarried quickly and abandoned his children.
Then when his wife died, he quickly remarried and abandoned his kids. The professor said, "He didn't come, apparently, to his first wife's funeral. He's sort of not a nice guy."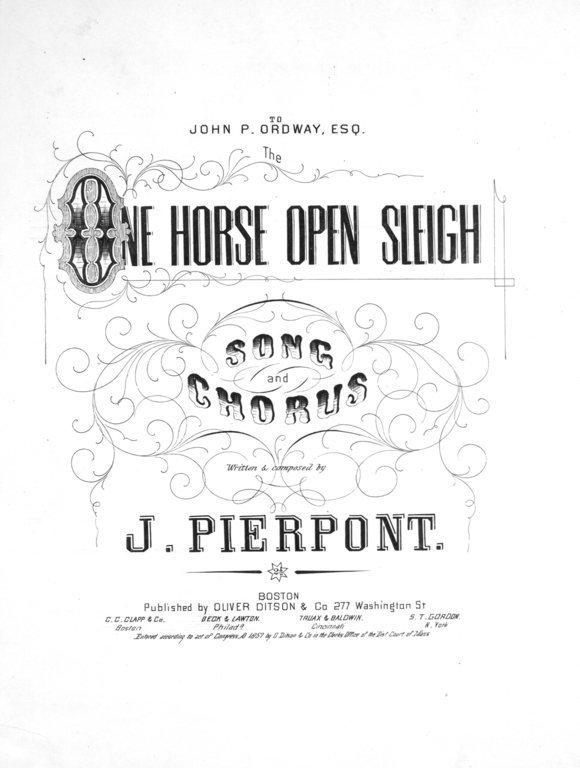 The professor elaborated further on the song's origins saying:
"If you think about the fact that one of the great industries of Medford was rum-making, and if you really think about the lyrics of the song, with the lens that these are drag races that are happening at top speed down the centre of this street, one of the suggestions is that it's actually a drinking song."
She added:
"Some of the words are actually associated with the idea that this is a song you sing while you're drunk, talking about an event that happened while they were drunk."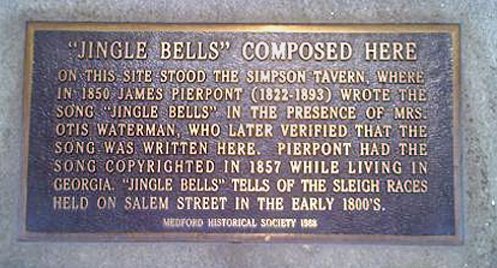 The original lyrics of the second verse read:
Take a look at the lyrics in the second verse of "Jingle Bells:"
"A day or two ago

I thought I'd take a ride

And soon, Miss Fanny Bright

Was seated by my side,

The horse was lean and lank

Misfortune seemed his lot

He got into a drifted bank

And then we got upsot."
Contrary to popular belief, James L. Pierpont, the composer of the world famous Christmas carol "Jingle Bells" had originally intended for it to be a song to celebrate Thanksgiving.#DidYouKnow #MusicFacts #JingleBells #Christmas pic.twitter.com/ecE7w4qoPd

— Kadence (@Kadenceexp) December 23, 2018
Hamill explained the verse saying:
"If you want to go psychological about this, he's a guy who was under the shadow of this very rigid father, who was totally against drinking, and was in the temperance movement, and was part of the abolitionist movement and took himself very seriously."
She stated that the song was really about a young man who was learning to stand on his own away "from his father's shadow." The song reflects how Pierpont didn't want to be like his father and how he wanted to have fun.
There are conspiracy stories about the song which originate in Savannah, Ga., where residents believe that the people of Medford were trying to steal their song. The theory is from when Pierpont's first wife died.
At the time, he moved to Savannah and married the mayor's daughter and became the church's music director. On one Thanksgiving, during a service, he led the congregation in a rendition of "Jingle Bells."
The congregation loved it and he performed it again a month later for Christmas. One hundred and fifteen years after it was written in a pub in Medford, the song became the first one ever to broadcast to earth from space.
It was broadcast during a Gemini mission in 1965.
Now that your curiosity has peeked, you'll be glad to find out that we've covered the origins of 9 more Christmas songs. Here's a brief history of "O Tannenbaum" which is commonly translated as "O Christmas Tree."
Jingle Bells is a classic Christmas song...but this familiar ditty has a shocking and little-known origin story. This month on WickWired, we're candid about the carol.#WickWired https://t.co/DlCkotlaE9

— 1890 House Museum (@1890House) December 19, 2018
It's a carol that originates from Germany with the earliest version dating back to the 16th century. Melchior Franck wrote a folk song about the tradition of bringing a small fir tree into one's home to decorate and sit beside the seasonal nativity scene.
More on this song and others can be found here. ​​​​