Kendall Jenner 'chose' not to be in family Christmas photo and makes fun of it in Instagram stories
The traditional Kardashian/Jenner Christmas card hit the internet later than expected, and one of the most notable absences was Kendall Jenner.
In the post that Kim Kardashian shared to Instagram, she revealed the reason her sister was nowhere to be seen. The image portrayed most of the female members of the Kardashian/Jenner clan including Khloé. Kourtney, Kylie, and Kim.
All of them were sitting on a white couch while their children were around them posing for the photo and flashing their beautiful smiles. Unfortunately, the male members of the family, like Kanye West, Tristan Thompson, Travis Scott, and Rob Kardashian, were not present.
WHY WERE THEY NOT IN THE PHOTO?
Apart from them, neither Kendall nor Kris were present. In the caption, Kim set clear that the family had to wait until the last minute to do a card as their schedules kept changing and not everybody could get together for it.
Kim also revealed that both her mother and Kendall "rushed to a meeting" after the shoot, which was the reason they were not in the card. She admitted to being happy for having as many members of the family as possible and finished her message with: "From our family to yours Merry Christmas."
Apart from that, Khloé pointed out that Kendall decided not to be in the photo as she thought it would be cuter that only the mothers appeared in it. Soon after the Christmas card went viral, Kendall took to her Instagram story to "include herself" in it in the most hilarious way. She took a screenshot of it and pasted her face right on top of the group. Later, she replaced the faces of every member of the image with her face.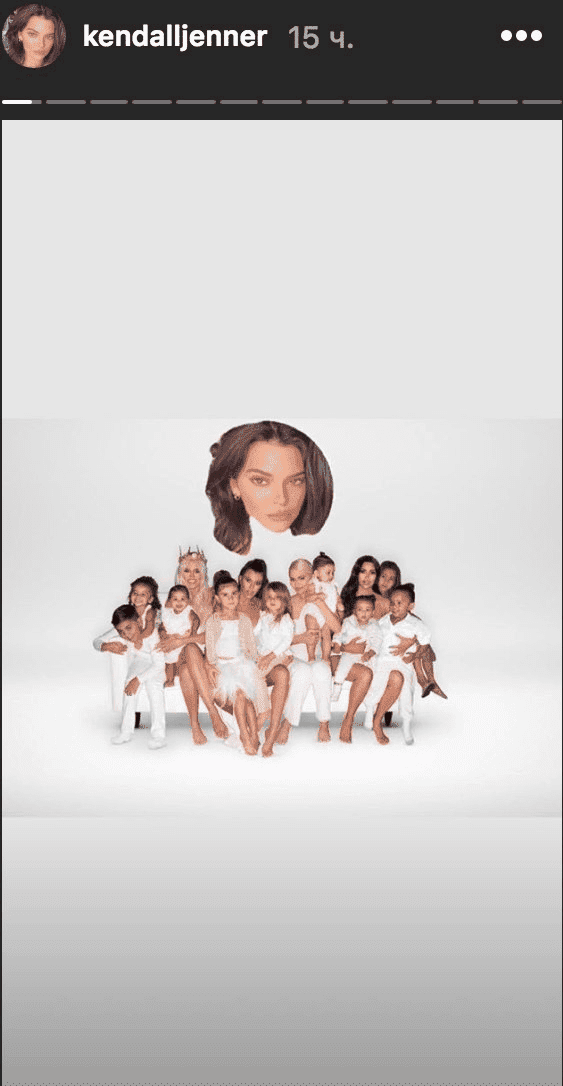 KIM'S CHRISTMAS PARTY
Thankfully, Kendall could be present for the lavish Christmas party Kim threw in her mansion in Los Angeles, which was filled with celebrities, including John Legend – who even performed a short concert for everybody – Jennifer Lopez, Alex Rodriguez, and Paris Hilton.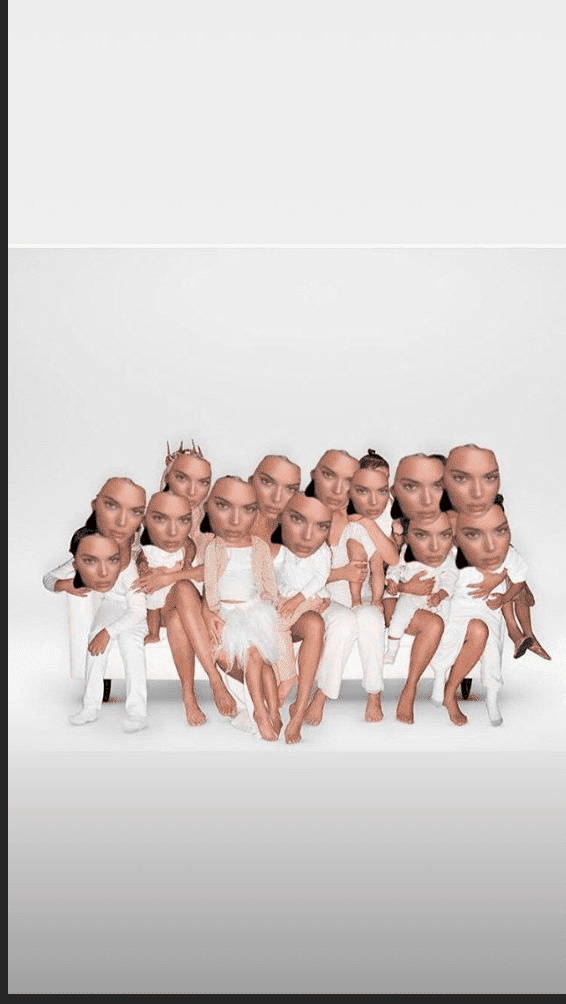 Most members of the Kar/Jenner clan were also present, including Khloé and True, Kylie and Stormi, Kanye and his children, Kendall, Kourtney, and so on. Another aspect that was quite attractive, too, were the sweet treats as there was a table full of cookies and cupcakes.
One of the aspects that attracted more attention about the party, though, was the impressive decoration. The principal color they used was white, and they covered most of the Wests' mansion – even the grounds – in fake snow.