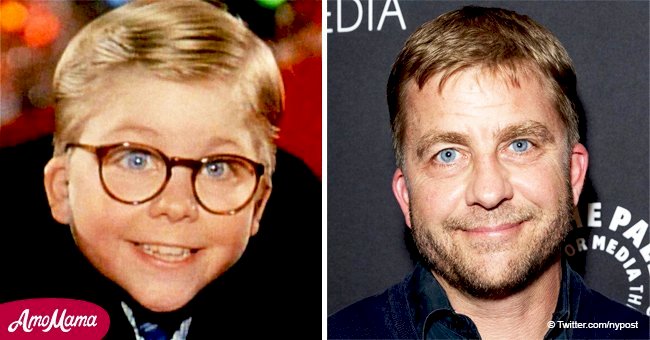 'A Christmas Story' is such a lovely festive movie, even its actors still watch it during the holidays

"A Christmas Story" has become one of the best-loved seasonal movies of all time.
For many, Christmas just isn't Christmas without "A Christmas Story." The 1983 movie has become a season's classic and is considered one of the best Christmas movies of all time.
Those who have delighted in the adventures of Ralphie Parker and his titanic struggle with the bully Scut Farkus may wonder what happened to the movie's child stars 35 years down the line.
"There's something that feels kind of familiar about it and makes it feel like Christmas when it's on."
Peter Billingsley, Page6, December 20, 2018.
A CHRISTMAS MOVIE THAT BECAME A CULT CLASSIC
In the 35 years since its blockbuster release, "A Christmas Story"'s popularity has grown enormously.
The original movie spawned a Broadway musical, a Fox live special and Ralphie's home in Cleveland, Ohio was transformed into a museum which is visited by thousands of fans.
Zack Ward, who played the bully Scut Farkus in "A Christmas Story" has grown into a really nice guy.
RALPHIE'S ALL GROWN UP NOW
Peter Billingsley, now 47, is the actor who played Ralphie. He is a successful producer of such films and TV shows as "Iron Man," "Four Christmases," "Sullivan & Son," "GameChangers: Dreams of BlizzCon."
He explained that although "Christmas Story" continues to play constantly on TVs around the world during the Christmas season, he and his fellow cast members have little profit from the film's success.
SCUT FARKUS IS A NICE GUY
It turns out that Zack Ward, who played the bully Scut Farkus in "A Christmas Story" has grown into a really nice guy who has acted in a lot of horror movies.
Ward, 48, has become known for his work in horror films like "Resident Evil: Apocalypse," "Freddy vs. Jason," "BloodRayne II: Deliverance," "Alone in the Dark II," and "The Devil's Tomb."
THE STARS EARNED A PITTANCE FROM THE MOVIE'S SUCCESS
Ward revealed that he has earned approximately $1,800 every two years from his work in the movie. Billingsley didn't disclose what he's earning off the film, but he explained that at the time the movie came out contracts didn't include royalty compensation as they do now.
He hopes that the Screen Actors Guild is working on getting compensation for actors in the future, whose work continues to bring in cash for the studios for decades.
Read more on Twitter Amomama USA.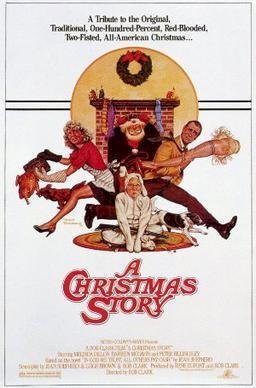 Source: Wikepedia
RALPHIE'S FAVORITE CHRISTMAS MOVIE
Peter Billingsley has revealed that his favorite Christmas movie is "Elf."
"Elf" is a 2003 movie starring comedian Will Ferrel and was a huge hit, and is considered the best Christmas movie made in the 21st century so far.
"Elf" was directed by Jon Favreau, and has Ferrel in the role of Buddy the Elf. Buddy does not suspect he isn't an elf, even though he is over six feet tall.
The movie chronicles Buddy's adventures as he faces the truth about his origins and struggles to help his biological father get off Santa's "naughty" list.
It's right up there alongside "A Christmas Story" as one of the best-loved Christmas movies of all time.
Just like it happens every year. CBS released a full holiday schedule that promises to get everyone in the mood for Christmas, featuring "Frosty Returns," "Robbie The Reindeer: Hooves Of Fire" and "The Story Of Santa Claus."
Please fill in your e-mail so we can share with you our top stories!