Close look at JFK's last Christmas in 1962 with his young children and family
John F Kennedy's last Christmas will always be a moment to remember. And we've got the photos to prove it. 
The 35th president was well-loved up until his assassination on November 22, 1963. 
Kennedy, 46, could not have known that the 1962 Christmas was to be his last. In one of the photos, he smiled at the camera as his family surrounded him near a fireplace. 
Follow us on Twitter for more @amomama.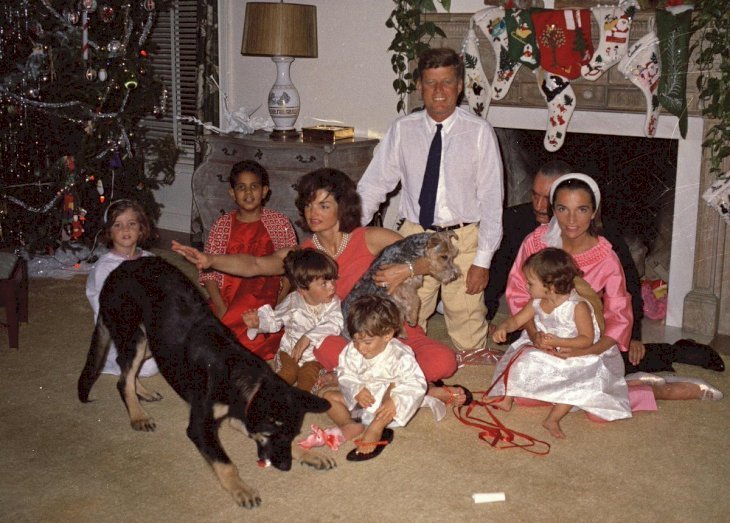 The pictures were taken at the occasion held in Palm Beach Florida at the residence of C. Michael Paul. 
Decorations included socks and mittens, vines, and of course a Christmas Tree. 
First Lady Jacqueline Kennedy posed in one photo with one of the family's pet dogs in one hand and her son in her lap.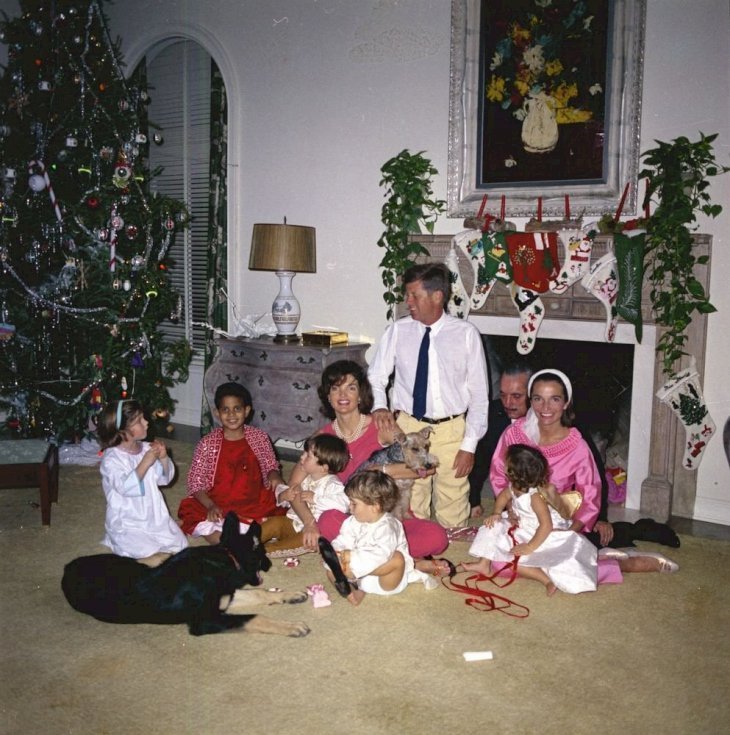 Caroline Kennedy, the president's oldest child, wore a sweet blue dress and a band in her hair. Also present was Jacqueline's baby sister Lee Radzill and her husband. 
The family also put a lot of effort into the White House decorations. Jacqueline hired European couturiers to complete the task.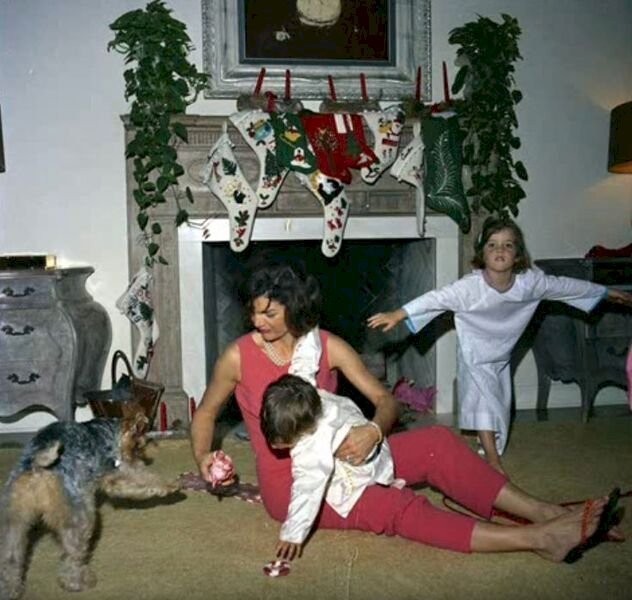 For her own task, Jacqueline visited a Christmas hospital and donated small gifts to the children. Then 32, Jacqueline enjoyed having themes in her celebrations.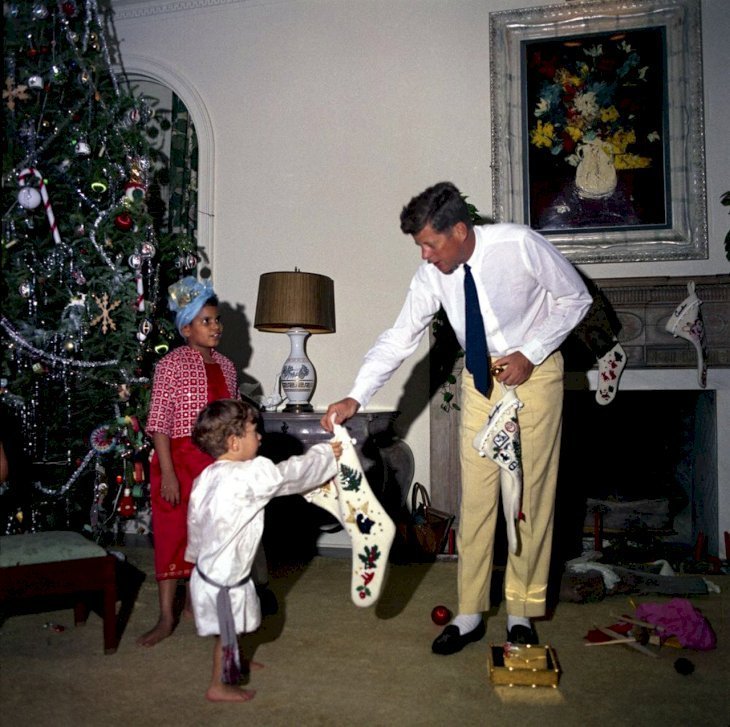 She used "Nutcracker" related items like gingerbread cookies, tiny toys, candy canes, and sugar plum fairies instead of just white lights. 
Back in mid-December, the former first lady revealed her suspicions about who killed her husband. 
Tapes showed that Jacquline Kennedy believed Johnson, some Texas tycoons, and Lee Harvey killed her husband.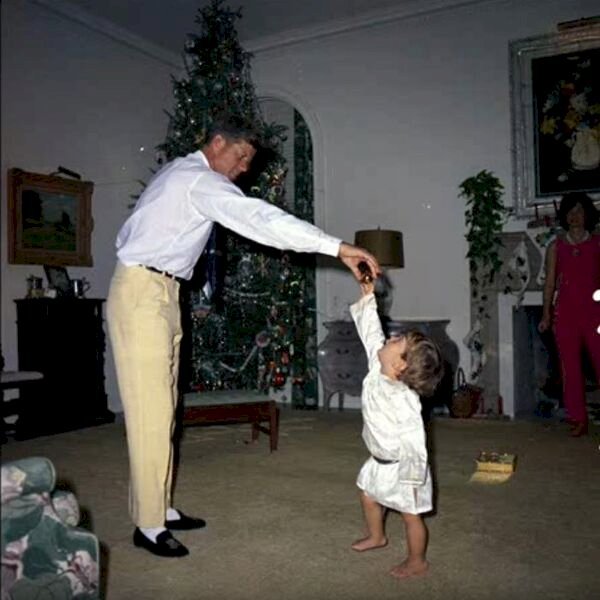 Johnson was a suspect because he wanted to take the role of president with Kennedy's departure. 
The first lady asked the recorder to keep the tapes under wraps until 50 years had passed. However, only a few years after Mrs. Kennedy died, her daughter Caroline decided to release the tapes.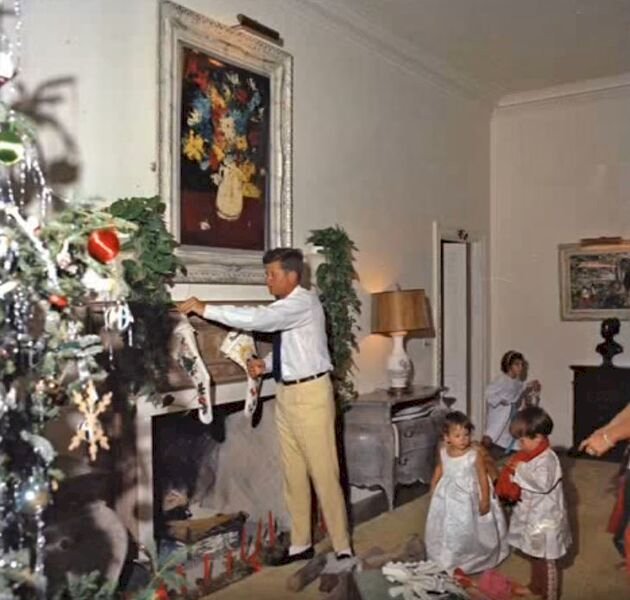 ABC executives have said that the tapes reveal Jackie's 'explosives' declarations about her husband murder and LBJ's guilt on the case.