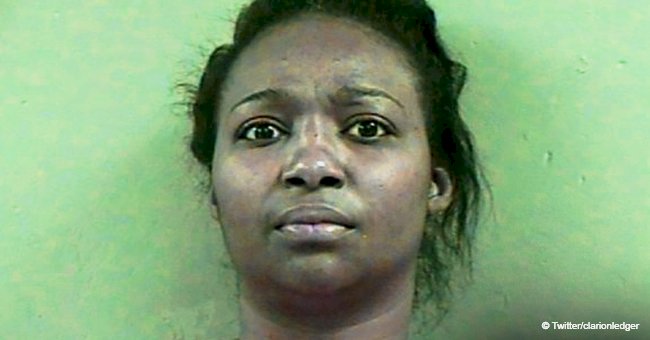 Pregnant inmate who complained of stomach pains dies in Mississippi jail
A pregnant inmate in a Mississippi jail complained of stomach pains. She was later found dead after help arrived too late.
A pregnant inmate at Madison County Detention Center was found dead. Her family is demanding to know what happened.
Lanekia Michelle Brown was a 37-year-old pregnant lady. She was awaiting trial for the Trafficking of a Controlled Substance charge and had been placed in the detention center.
She began complaining of stomach pains and a nurse was called to her. However, help arrived too late and she was already dead.
On Sunday, Brown's family was contacted by a Mississippi Highway Patrol Officer. The officer requested their address.
A trooper then visited Margaret Johnson, Brown's mother. He revealed the shocking news that her daughter had died in jail.
He explained that after her complaints, a nurse was called to attend to her. Unfortunately, by the time the nurse got to her she had already died.
"They did CPR on her over and over... still didn't get no response... So he just said she was gone." explained her mom
According to her mother, Brown never had any health issues. She also revealed that she was three to four weeks pregnant.
After learning of her daughter's death, the family drove down to Madison County, from Grenada, to find out what happened and collect her items. However, they were asked to come back Wednesday, December 26 and weren't allowed to identify the body.
"I need to know what happened to her... where she at. They won't tell me or give me no information. That's my child. I love my child.... I want to know where my child is." said her emotional mother before adding, "It's very suspicious because like I said we talked to her and she was okay. If she had any kind of problems, she would have let us know," Lavell, a family member said.
In a similar story, a 61-year-old grandmother was arrested on a misdemeanor trespassing charge. She was held in jail for five months before she died in the custody of the Bexar County Sheriff's Office (BCSO).
Please fill in your e-mail so we can share with you our top stories!