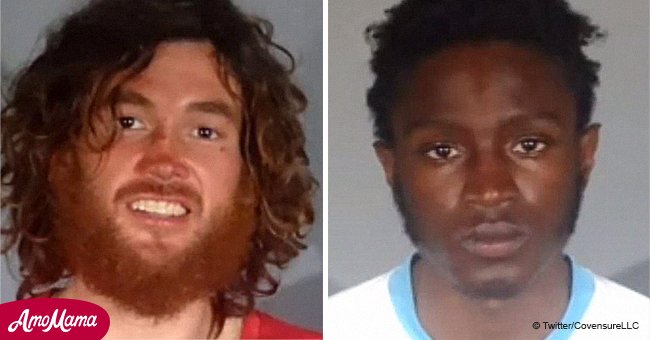 Two homeless men broke into a Santa Monica home, cooked a meal and took showers, police say
A Santa Monica resident was shocked to find two strangers in his home cooking themselves a meal.
Robby Spillman walked into his home in Santa Monica after Christmas shopping and got the fright of his life, reported NBC Los Angeles.
On December 21, 2018, Spillman found two strangers in his kitchen, cooking his food, and making themselves quite at home.
"I saw two homeless men in my home cooking themselves dinner."
Robby Spillman
MAN WALKS IN IN THE MIDDLE OF HOME INVASION
According to Spillman, the men commented that they weren't expecting him back so soon and asked if he minded if they "hang out for a while."
Stillman kept his cool and asked the men, later identified as Elijah Smart, and Markis White.
"Do you have enough food?' 'Is there anything I can get you guys?"
HOMELESS MEN WERE IN NEED OF A SHOWER
Stillman described the men as wearing ragged and dirty clothes, and that they smelled as if they hadn't bathed in a long time. They had broken into his home to avail themselves of his shower and eat a solid meal.
Residential burglary is a class B felony and it carries a sentence from one to ten years in prison.
WALKING THE DOG TO CALL THE POLICE
The Santa Monica resident revealed that when his French Bulldog, Rocky, started trembling, he used walking the dog as an excuse to exit the house without conflict. Once outside, Stillman called 911 immediately.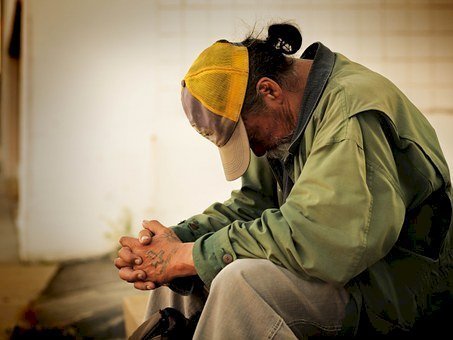 Source: Pixabay
HOMELESS MEN ARRESTED FOR BURGLARY
Shortly after his call, the police arrived and placed Smart, 29, White, 19, under arrest. The two men were charged with burglary. Residential burglary is a class B felony and it carries a sentence from one to ten years in prison.
Stillman, who is expecting a baby with his girlfriend within the next two weeks, has stated that he no longer feels safe in his apartment, and will be moving out sometime in the New Year.
Follow us on Twitter Amomama USA for more exciting news and stories.
BRINGING CHRISTMAS TO THE HOMELESS
Like Stillman's burglars, many homeless have no-where to go for a simple shower or a hot meal, though unlike Elijah Smart, and Markis White, they don't resort to home invasion.
Homelessness is particularly harsh during the Festive Season. Social isolation takes on a sharp and bitter edge at a time when families traditionally unite to celebrate Christmas and New Year.
Open Pantry Community Services is an organization that has been providing dinner on Christmas Day for the homeless, the hungry and the lonely in Springfield, Massachusetts for the last 30 years.
Entire families of volunteers spend part of their day preparing and serving meals to the less fortunate at the Commerce High School cafeteria.
Terry Maxey, executive director of the organization, explained that the meals are made from donated food, by the volunteers:
"It's a great appreciation of what they have, so we're excited that the community comes out, we want to give back, are blessed and provide a good meal and entertainment for the community."
Open Pantry volunteers make and serve holiday dinners for the homeless three times each year: on Thanksgiving, Christmas, and Easter Sunday.
In a related story, Jacquelyn Smith, 52, was stabbed to death while trying to donate money to a homeless woman who carrying a baby.
Spillman says he'll be moving out of th
eir first floor apartment by next month.
Please fill in your e-mail so we can share with you our top stories!