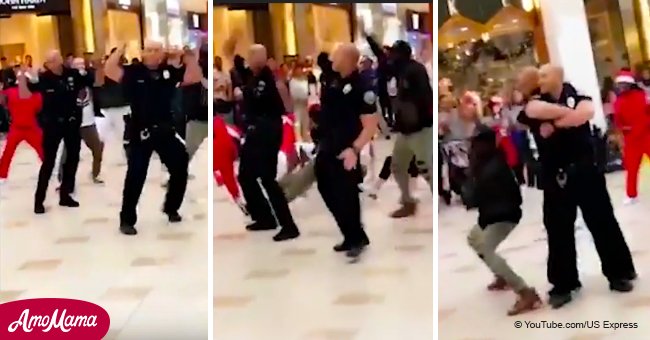 Two cops steal the spotlight in a Christmas flash mob
Two cops from Florida had the crowd in stitches when they pulled a few unexpected moves.
A flash mob was busy doing what flash mobs do best at the Aventure Mall in Miami when it appeared as though a killjoy called the cops.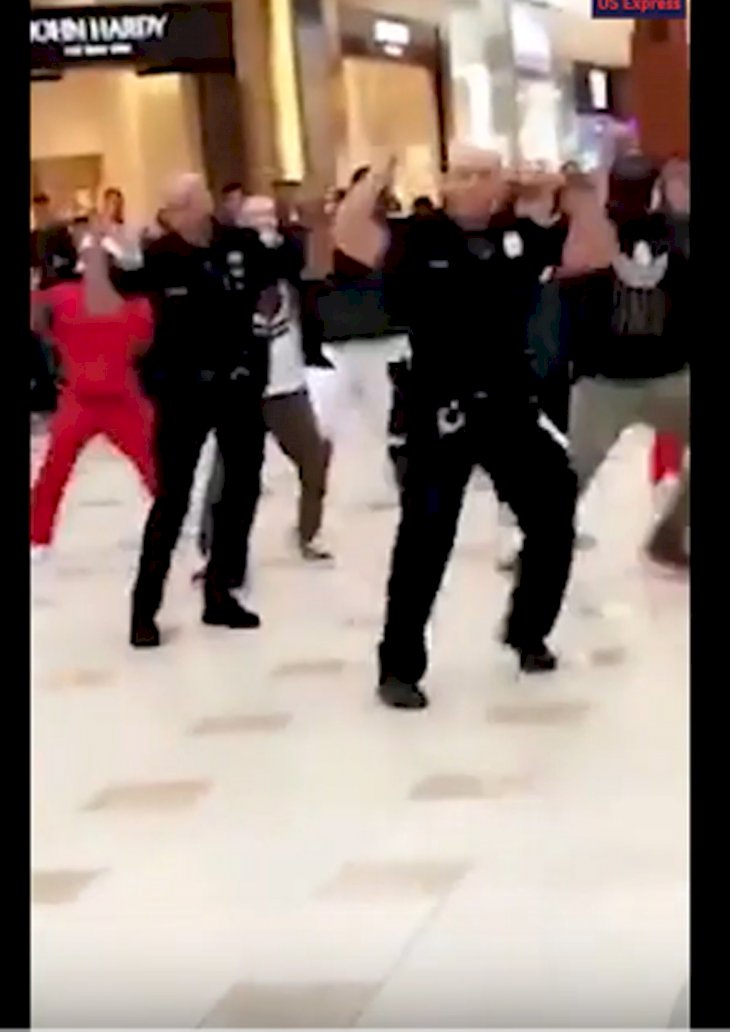 Source: Twitter/ABC News
The two officers arrived and pretended to chase the crowd away, much to the dismay of onlookers who recorded the entire incident.
But instead of chasing the dancers away, the two officers, Chris Gatti, and Manny Gonzalez, joined in the fun.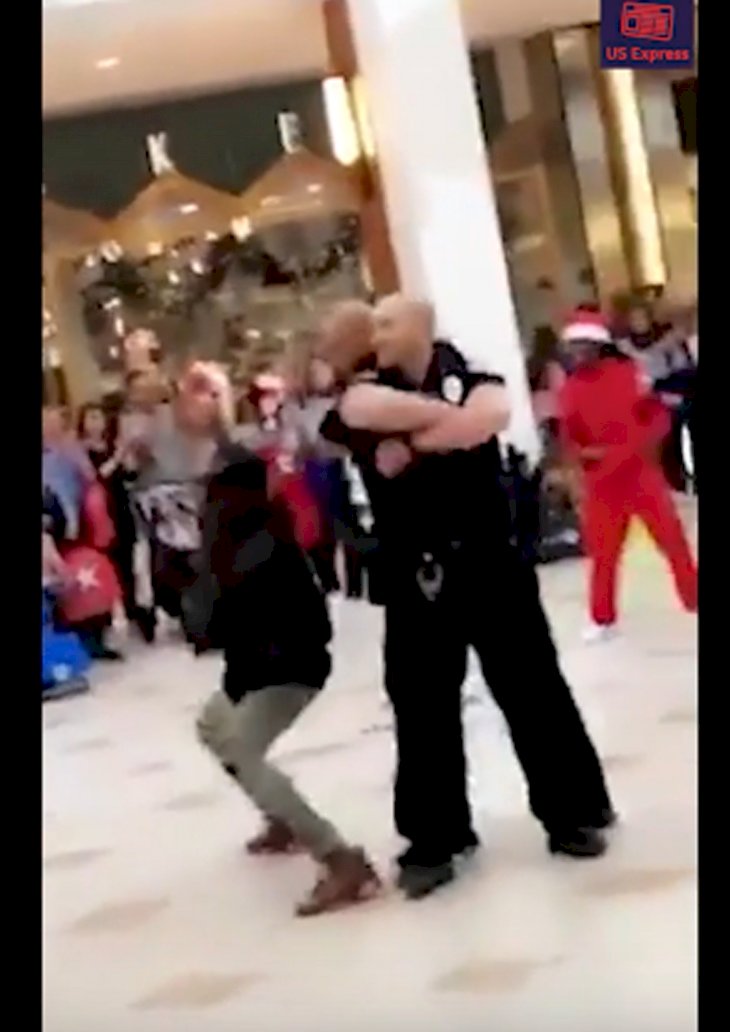 Source: Twitter/ABC News
They were a part of the flash mob all along and had choreographed the moves with the other dancers. Their video has since gone viral.
The dance routine was courtesy of Sean Green from Sean's Dance Factory in West Palm Beach, in collaboration with local artists.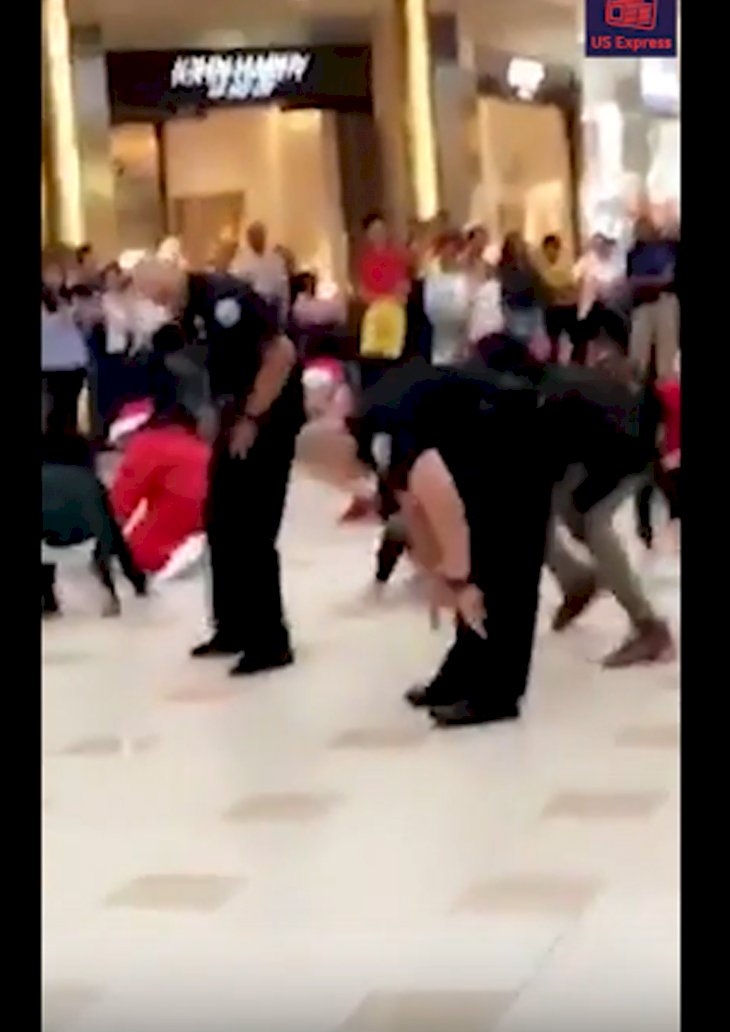 Source: Twitter/ABC News
Mall management was proud to host the flash mob on their premises, and the senior director of sales and marketing at Aventura Mall said:
"We enjoy being a destination where our Miami community and visitors can come together. Surprising our guests with a performance by local artists and first responders made for a really special moment."
Flash mobs are nothing new, and offers a unique opportunity of officials to show their "human side," a police officer from Kansas City explained.
Three years ago, his department arranged a flash mob with approximately 40 officers to show the community that they "are not cyborgs." Officer Matt Tomasic said:
"I think when you dance with somebody when somebody comes out and dances with you or sees you dance, you're instantly humanized. And it breaks down the barrier of this uniform; this uniform that was designed to intimidate."
The Kansas City community appreciated the effort, with one observer telling reporters that she "thought it was awesome" because cops often have a bad reputation.
"It was nice seeing the cops doing something fun," she added. Follow our Twitter account, @amomama_usa, to learn more.
Please fill in your e-mail so we can share with you our top stories!