Unbelievable reunion: woman finds a cat she lost 14 years ago
While many people consider their ultimate Christmas present to be an expensive item, one Sydney woman's festive dreams came true when she was reunited with her lost cat.
Bianca Zammit, a woman from Sydney, lost her beloved cat, Rosie, 14 years ago. Rosie had been Bianca's pet since her childhood.
They had a heartwarming reunion just days before Christmas, which was the best present ever for Bianca.
Read more on our Twitter @amomama_usa.
A Sydney woman has received the ultimate Christmas gift. Bianca Zammit has been reunited with her childhood pet who went missing 14 years ago. Little did she know, her beloved 'Rosie' had been living just a few streets away the entire time. #7News pic.twitter.com/qna5TQAxAp

— 7NEWS Adelaide (@7NewsAdelaide) December 24, 2018
REUNITED AND IT FEELS SO GOOD
Even stranger than the cat returning 14 years later just in time for Christmas is that it had been living up the road at a neighbor's house the whole time.
The neighbor had recently passed away and his family gave Rosie into the local animal rescue facility. Rosie had been microchipped as a kitten which made it easy for the facility to return her to Bianca.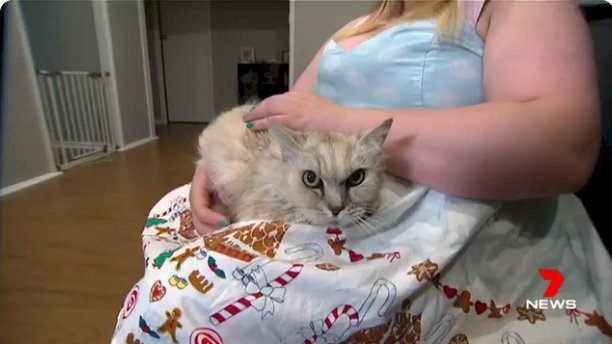 Mr. Cowan, who is a representative of the Blacktown Animal Holding Facility in Sydney said that their facility is important for returning lost pets:
"I guess that's a message for everyone if they find a stray cat, take it to your vet or take it to your local pound to get scanned for a microchip."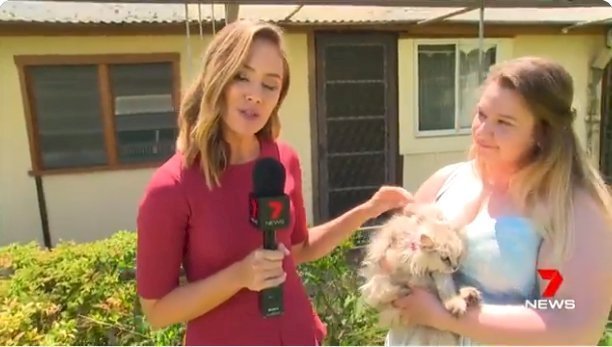 TEARFUL REUNION
Unfortunately, cats often go missing and there are plenty of stories about their disappearances. However, a married couple was recently reunited with their lost cat.
Lindsey and Woody Thompson lost their cat, Koshka, during a mudslide in their town a few months ago. They did not know if they would ever see her again after they were rescued by a helicopter.
Luckily their local animal rescue service helped them to find Koshka. The video of their heartwarming reunion was posted online and has since gone viral.
THE SEVEN YEAR ITCH
Earlier this year a family from Massachusetts were reunited with their cat, Tigger, who went missing seven years ago.
Montecito family reunited with missing cat after home destroyed in deadly mudslides https://t.co/YXCH3zuthl pic.twitter.com/LFoB2SpneG

— ABC7 Eyewitness News (@ABC7) January 17, 2018
The family always had a feeling that Tigger was still alive but they struggled to find him. He was found by animal rescue services who reunited him with his family using his microchip.
When the family went to fetch Tigger from the facility they burst into tears of happiness as they were finally reunited with their beloved pet.